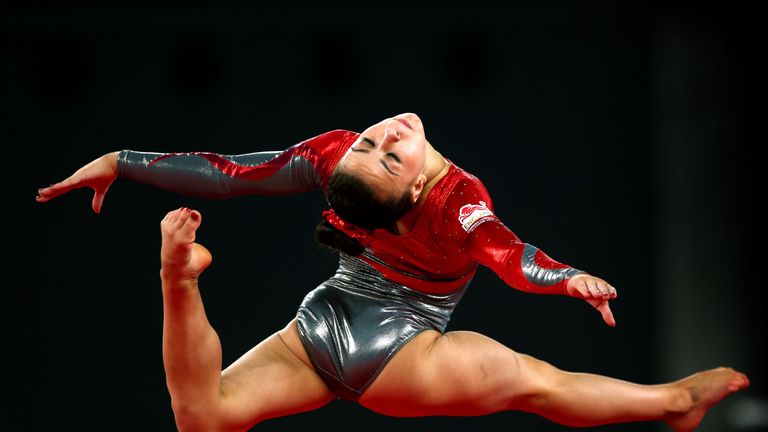 Claudia Fragapane will miss the Commonwealth Games after tearing her Achilles tendon in training, British Gymnastics have announced.
Fragapane, who won four gold medals for England at the Glasgow 2014 Commonwealth Games, suffered the injury on Thursday.
The 20-year-old said: "I don't know when I will be back competing again but I have the greatest people around me that will help me recover mentally and physically. This won't be the end for me, I will come back stronger."
Fragapane will also miss next week's British Championships and the Gymnastics World Cup later in March.
Her rehabilitation will be overseen by British Gymnastics and the English Institute of Sport.
"Yesterday, I was on floor and I felt something go on take-off and sadly I have snapped my Achilles," Fragapane said.
"I feel so upset and heartbroken, words can't describe how I'm feeling right now!"