Katy Marchant expects Great Brtain to be in good shape for Rio 2016
By Tom Blackburn
Last Updated: 11/12/15 9:23am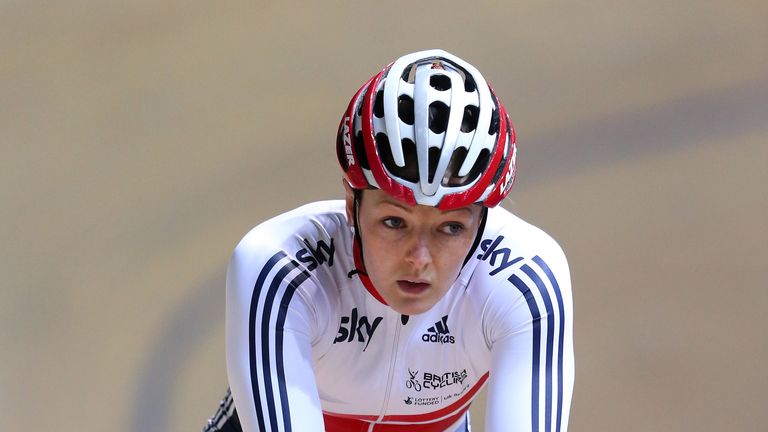 Katy Marchant is hoping the competition among female British sprinters will give Great Britain the edge as they build up to the Rio Olympics with round two of the UCI Track Cycling World Cup in New Zealand this weekend.
Marchant, 22, hopes to ride at next summer's Games but is competing with Becky James and Jessica Varnish for a spot in the team.
"With Jess, Becky and myself all riding in that same category it means we are always pushing each other and we are all fighting for those spots," said Marchant.
"It's great to ride alongside these girls and I've no doubt it is helping me to get better. Rio is the ultimate dream for me and I'm doing everything at this moment in time to make sure I'm on that plane."
James has not ridden for Great Britain at a major event since the 2014 World Championships due to a knee injury, but will make her return from December 4-6 in Cambridge.
"It's great to have Becky back on the team. I love having her around and she's great in training and to be alongside," Marchant said.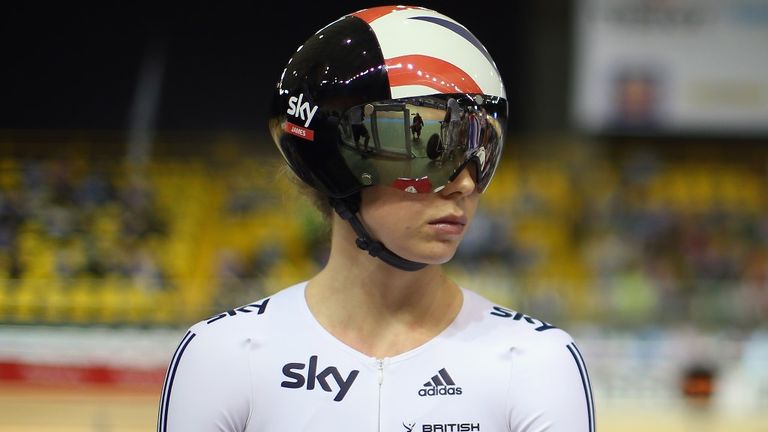 "We are competitive with each other because we are effectively battling out for the same spot in the team sprint, but I think that helps us both to benefit from training and racing and I think we are both getting stronger and stronger."
Round one of the World Cup in Colombia saw Marchant and Varnish finish a disappointing ninth in the team sprint and with every competition meaning Rio is a little bit closer, Marchant is keen to ensure the pair improve.
"We are hoping to finish a little higher than we did in Cali," Marchant continued. "Our preparations have been going really well, Jess and myself are back riding the team sprint and we are happy with groundwork we have in place.
"We are really hoping that this weekend we can get that all-important Olympic qualification for next year.
"I think we just need to make progress from the last performance and then keep building. We don't want to set unrealistic goals for ourselves at this stage; just to come away from New Zealand happy with our performance and to have improved on last time."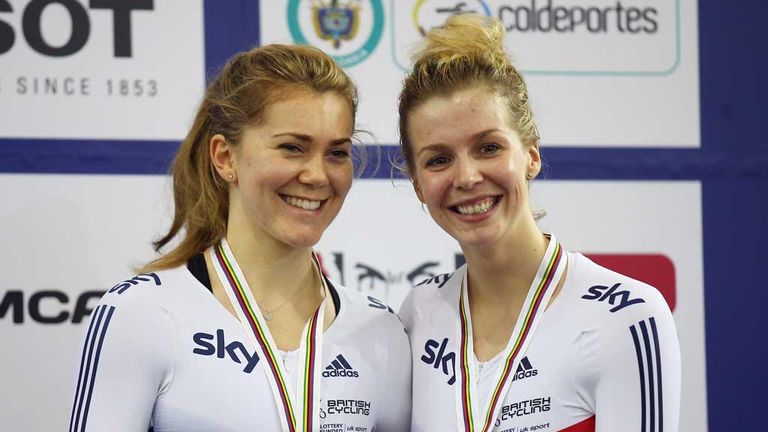 Marchant's story - as a former junior World Championships competitor for GB in the heptathlon who became a cyclist in 2013 following advice from her then coach Toni Minichiello - is one that has turned heads around the world of cycling and continues to do so with every success Marchant has.
"It has been a very short switch over for me from heptathlon but I'm confident we are doing all the right things and I'm happy with the team I have around me," the quadruple British champion said.
"I think had I not had the history that I do, I wouldn't be the person that I am today. There are definite advantages and qualities I have from being a former heptathlete, which hopefully will continue to help as I move forwards."