Nicolas Roche relishing prospect of helping Chris Froome beat Alberto Contador at Tour de France
By Matt Westby
Last Updated: 28/01/15 3:31pm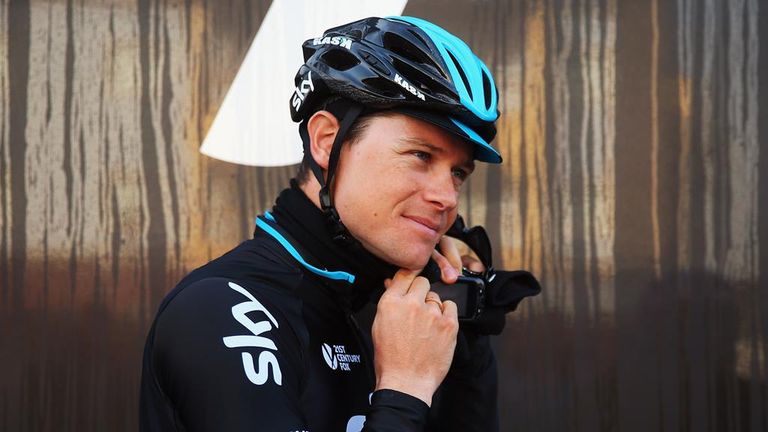 Nicolas Roche is relishing the prospect of helping Chris Froome beat his former team-mate Alberto Contador at this summer's Tour de France.
Roche left Contador's Tinkoff-Saxo to join Froome's Team Sky on January 1.
The 30-year-old Irishman rode for Contador against Froome in each of the last two Tours and is keen to once again play a central role when the pair resume their rivalry at this July's race.
He accepts other riders could also challenge for victory but believes Contador is the man Froome must overcome to claim the yellow jersey.
Speaking at Team Sky's winter training camp in Mallorca, he said: "The Tour is such a special race. I just like going to the Tour, and we're going there with great ambitions, fighting for the overall victory with Froome.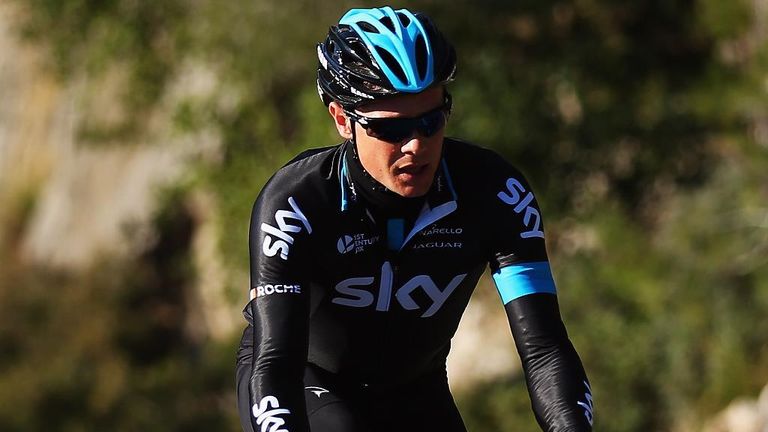 "I have a good feeling about this year. I feel I could be very useful as a top team-mate with Chris in the Tour. It could be an exciting role.
"They [Froome and Contador] are definitely two of the greatest rivals of the last few years and I cannot see this year being very different. We cannot forget [Nairo] Quintana and [Alejandro] Valverde and [Vincenzo] Nibali and Purito [Joaquim Rodriguez] and all of these riders as well, but the big show is between these two guys I think."
Roche spent two years with Tinkoff-Saxo, but with the Russian team having invested heavily in new riders and staff over the winter, he insists the insight he has been able to pass on to Team Sky has been limited.
However, his knowledge of Contador is intimate and he has been quick to share some of the Spaniard's secrets.
"Alberto is someone who looks into every single detail and I was impressed with his professionalism," he said. "I never expected him to be not professional but he is someone who goes into the smallest details. He looks up and studies everything, from why 8.0 bar [tyre pressure] is better than 8.2 and worse than 8.1 and whatever, and what tyre is the best for what wheel.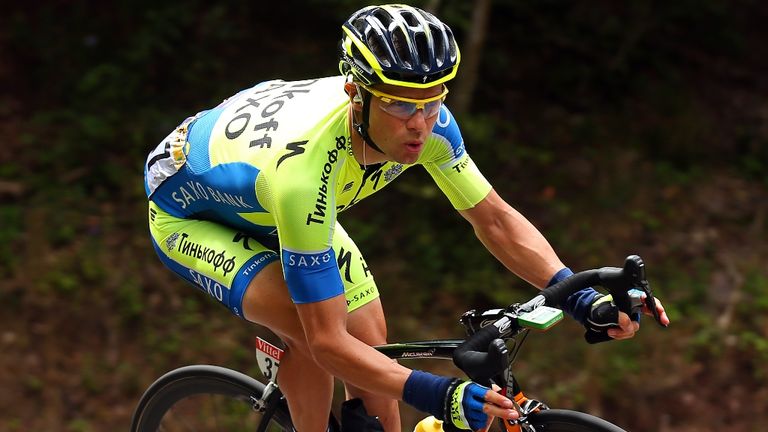 "He has a real input on his mechanical set-up and his training and everything. Racing with him and seeing how he manages the stress, the media, the training, is quite interesting."
As well as the Tour, Roche is targeting the one-day Clasica San Sebastian and then the Vuelta a Espana in 2015, possibly even in a co-leadership role.
He has finished in the top 20 at the season's third and final grand tour no fewer than five times, including a sixth-place finish in 2010 and a fifth in 2013, and is confident he could once again challenge overall.
"There's nothing wrong with having two riders going in for GC [general classification] in a Grand Tour," he said. "Hopefully I could be a back-up plan in the Vuelta.
"It's a race that suits me. I love racing the Vuelta. I have always enjoyed Tour-Vuelta. It's a combination that suits me. I really missed doing the Vuelta last year. I'm really happy to be doing the double, regardless of my role."