Team Sky may attempt Grand Tour treble, says Sir Dave Brailsford
By Matt Westby
Last Updated: 27/09/15 6:05pm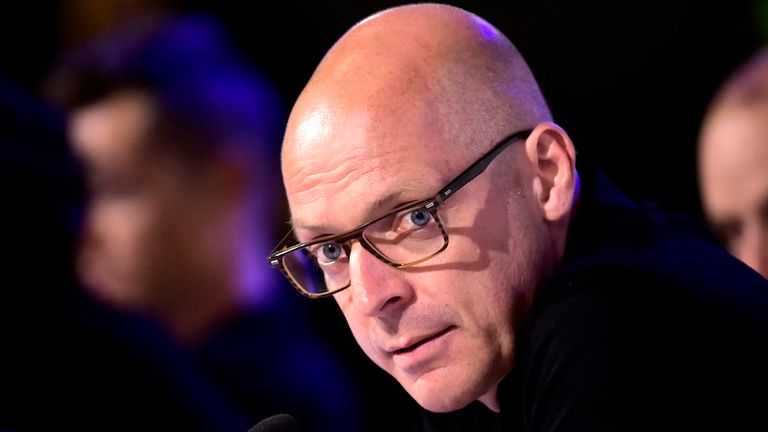 Sir Dave Brailsford has revealed that Team Sky may bid to become the first team in history to win all three Grand Tours in the same season next year.
With the current campaign due to end on October 11, the British squad's principal is already making ambitious plans for 2016 and although definite targets are yet to be finalised, back-to-back victories in the Giro d'Italia, Tour de France and Vuelta a Espana are high on his list of goals.
The treble is one of cycling's few remaining unconquered feats, but with Chris Froome at the peak of his powers, Mikel Landa having been announced as a new signing on Saturday and Geraint Thomas set to concentrate fully on stage racing next year, Team Sky have plenty of potential Grand Tour winners at their disposal.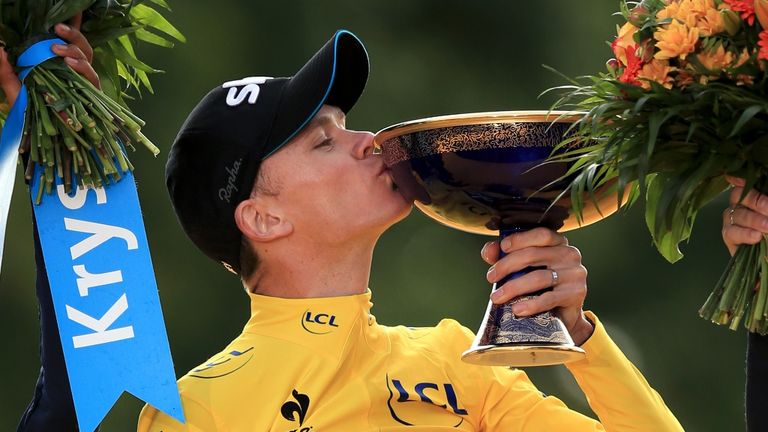 Brailsford also wants to finally win one of cycling's five Monument classics next year, an achievement that has so far eluded Team Sky despite several near-misses.
He told skysports.com: "Winning the big races intermittently is great, but ultimately, the challenge is to maintain that level of performance over a long period of time. That is what we intend to do and that is what is driving us forward.
"At a preliminary stage, I don't see why we can't go for all three Grand Tours and have a real good crack at that. It's very premature, but that would certainly be something that looks attractive next year.
"We still want a Monument. We have got to put a lot of thought and effort into that next year, for sure."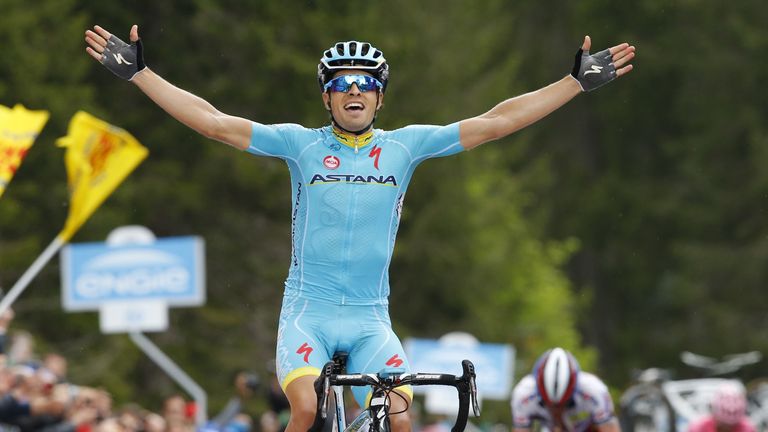 Brailsford would not be drawn on whether Froome may attempt a Giro-Tour double next year as part of a bid to sweep the Grand Tours board.
The Tour is likely to be the 30-year-old Briton's primary goal for 2016, but with the Giro set to contain three time trials totalling more than 70km, the route should be well suited to him and the double potentially feasible as a result.
Which Monuments Team Sky may target is not yet certain. Paris-Roubaix and the Tour of Flanders have previously been their main focus and although the former is likely to remain a goal for Ian Stannard and Luke Rowe, the loss of Thomas as a full-time member of the "classics group" could signal a shift in attention towards Liege-Bastogne-Liege following the acquisition of Ardennes classics specialist Michal Kwiatkowski.
However the 2016 season pans out, Brailsford is determined for Team Sky to start it on the back of an off-season as strong as the one they enjoyed last winter, which propelled them to 41 wins so far this campaign, the second-highest total in their six-year existence.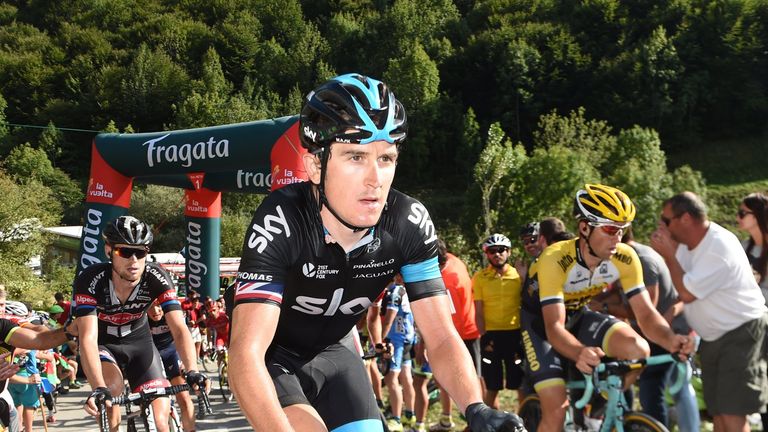 He added:  "What I am really proud of is our 2014/15 off-season. It was terrific. As a team - riders and staff - we nailed it, and that set us up for a good season.
"It's the same this season. We have already started debriefing and looking and planning for next year, and we want to make sure we get this year's off-season as nailed as we did last year.
"When you have had a relatively good season, you don't necessarily feel that same emotional urgency as you normally would, so it's important to drive that process forward nonetheless, and that is what we are very mindful of at the minute: making sure we get on it and we develop a performance strategy next year that every individual can be excited about."