Chris Froome eyes wins at Tour de France and Olympic Games in 2016
Exclusive interview with Team Sky and Great Britain rider
By Orla Chennaoui and Matt Westby
Last Updated: 01/10/15 5:11pm
Chris Froome has revealed he may bid to win an unprecedented Tour de France, Olympic road race and Olympic time trial treble next year.
No rider has ever won all three in a single season, but with the Tour de France set to be his main focus in 2016 and both Olympic events taking place on hilly courses in Rio that suit his style, Froome believes it is a logical goal.
However, with just 17 days separating the final stage of the Tour de France on July 24, the road race on August 6 and the time trial on August 10, he admits it will be a "massive" challenge.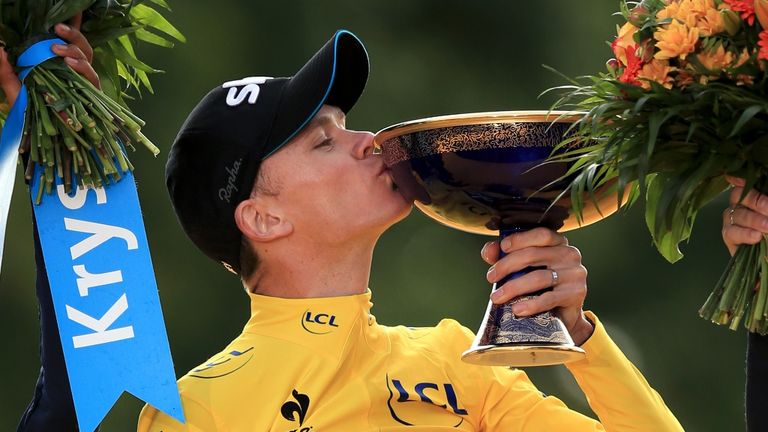 In an exclusive interview with Sky Sports News HQ, Froome said: "It's going to be an exciting year, that's for sure. The main focus for me is going to be the Tour de France again, but just on the back of the Tour de France, we have got the Olympic road race over in Rio, and a few days following that, potentially the Olympic time trial is also on the cards.
"Both the road race and the time trial do suit me very well. The time trial has over 1,000m of climbing in it, so it's going to be a tough time trial. I think it's over 50km, so for an individual time trial, that is a long event.
"Given the road race is over 250km, I think, with close to 5,000m of climbing, that's a tough race - really tough race - and if the form is still good come the end of the Tour de France, hopefully I'll be up for a shot at the road race.
"That's a massive goal to set and I think I'm just going to have to take each event as it comes, but it's exciting. It's really exciting."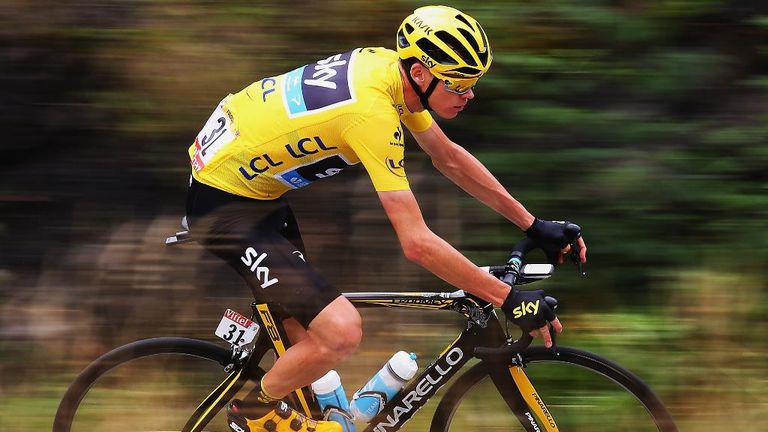 Froome will get a better idea of the feasibility of the treble when the route for next year's Tour de France is unveiled in Paris on October 20.
He may need a less taxing course than this summer's edition, when he tired in the final few stages and subsequently started slowly at the Vuelta a Espana three weeks later.
However, Froome has linked the Tour de France and Olympics well before, having finished second at the 2012 Tour and then third in the Olympic time trial 10 days later.
He added: "Like anything in cycling, it's really difficult to plan too far in advance. You never know what is going to happen along the way and, at this point, I just have to look at the Tour de France and say, 'I need to be ready at the point', and anything after that, I need to basically take it as it comes.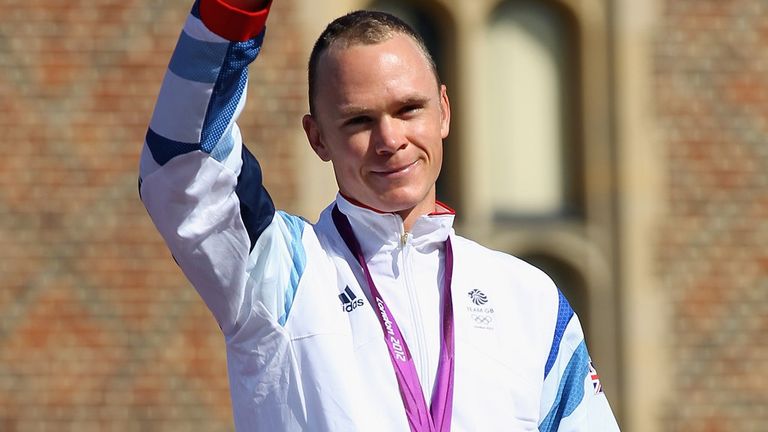 "It's going to be key to see what the Tour de France has in store for us next year. We are going to have the presentation later in October to see exactly what next year's route is going to look like, and from there we can start planning accordingly."
The Olympic road race will be held on a 256.4km course containing two hilly circuits, while the time trial will take place on a 59.6km course.
Froome said: "I would love to get out to Rio and see the course. Whether there is the opportunity coming up soon to do that, or if we have to wait until next year, we still haven't worked that out yet, but I hope to get over at some point."