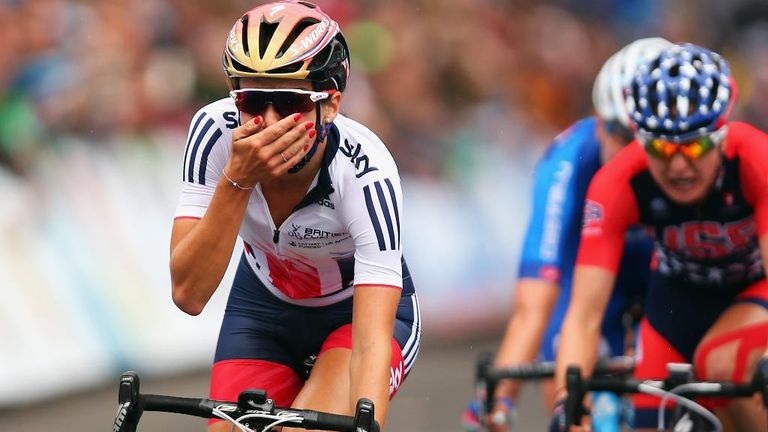 Lizzie Armitstead does not believe she will be the favourite to win next summer's Olympic road race in Rio, despite being the current world champion.
Armitstead established herself as the leading rider in the world by retaining her UCI Women Road World Cup crown and winning both the British and world road race in a successful 2015 season.
The London 2012 road race silver medallist will now look to add the Olympic title to her collection but fears the course will be too hilly for her style.
Armitstead told Sky Sports News HQ: "The course in Rio is not ideal and doesn't suit me really. It's brutal. It's just lots and lots of climbing, and I can climb, but we are talking mountains. It's really, really difficult. I know I am capable, but I don't think I am favourite going into it.
"The pressure for me is lifted being world champion. But I don't see it as pressure being world champion in an Olympic year. It just gives me confidence that I have delivered under pressure and that I can do it again."
Armitstead's achievements in 2015 earned her a nomination for The 2015 Sunday Times and Sky Sports Sportswoman of the Year award.
Watch Sportswomen of the Year awards on Sky Sports 1 and Sky 1 from 9.30pm on Friday, November 6.