Gijs Verdick dies after two heart attacks at Polish cycling race
By Matt Westby
Last Updated: 11/05/16 1:54pm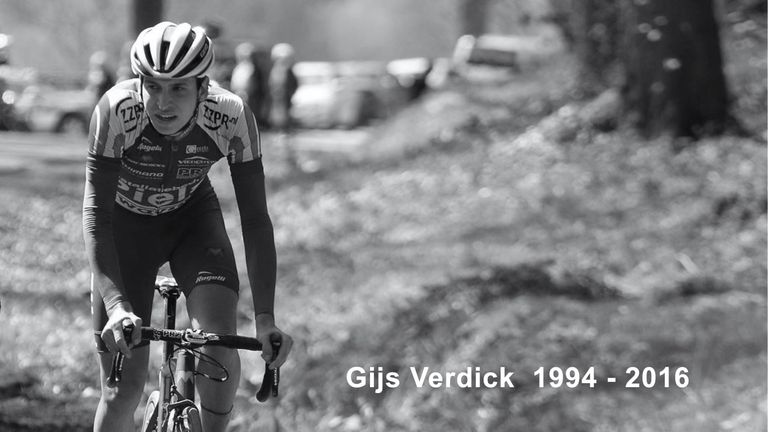 A Dutch cyclist has died in a hospital a week after suffering two heart attacks while competing at an under-23 race in Poland.
Gijs Verdick, 21, suffered the first cardiac arrest at about 1am on Tuesday, May 3, following the third stage of the Carpathian Couriers Race.
He was taken to hospital in Poland, where he suffered a second cardiac arrest and was subsequently placed into an artificial coma.
Verdick was transferred to a hospital in the Netherlands on Sunday, but a statement published on the website of his team, Cyclingteam Jo Piels, confirmed he had died on Monday.
It read: "We are very touched by this loss and very sad for the whole team. It is unreal what happened. For Gijs the transition to Cyclingteam Jo Piels was the dream to come true.
"Gijs was a fine boy to race with and we will miss him enormously. Our sympathy goes out to the family; we wish you a lot of power and strength during the processing of this loss."
Verdick is the third cyclist to have died in just over six weeks.
Antoine Demoitie died after being hit by a race motorbike at Gent-Wevelgem in March, and just a day later, Daan Myngheer died after suffering a heart attack at the Criterium International.