Vuelta a Espana: Chris Froome's tactics and other talking points
By Matt Westby
Last Updated: 01/09/16 6:53pm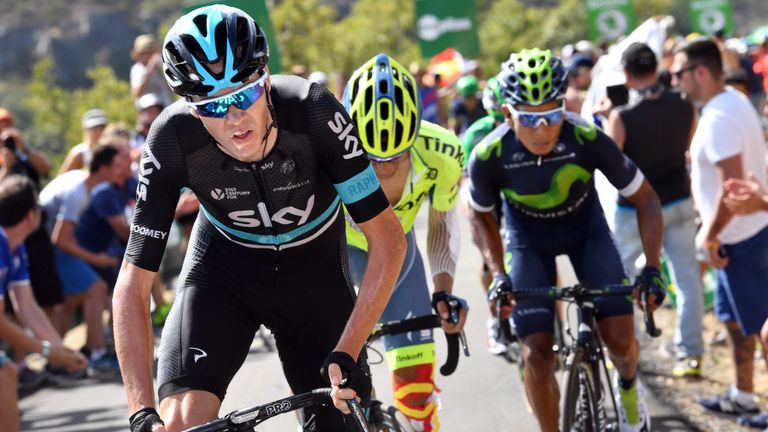 The opening 10 stages of the Vuelta a Espana produced virtuoso climbing displays, high-profile crashes and big names falling out of contention.
Nairo Quintana leads the race by 57 seconds from second-placed Alejandro Valverde and 58 seconds from third-placed Chris Froome.
Here, we discuss the talking points so far…
A two-horse race already?
There are still 11 stages to go, but a quick look at both the general classification and the form of the favourites would suggest that there are only two riders left in contention for overall victory.
Esteban Chaves has been poor so far and it is difficult to see how he can recover from his current position of 2min 9sec down on Quintana in fourth.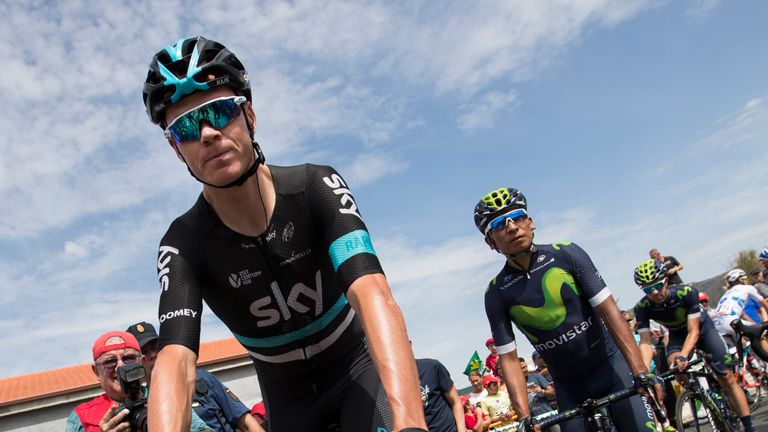 Alberto Contador has shown flashes of form but is even worse off at 2min 59sec down in fifth and a fourth Vuelta victory now looks all but impossible.
That leaves the top three, although it is highly unlikely that second-placed Valverde would attack his team-mate, so the more realistic conclusion is that it's just Quintana and Froome left fighting for the red jersey.
Quintana has to deliver this time
Quintana has never beaten Froome in a Grand Tour and he may never get a better opportunity than this Vuelta.
Almost all the elements in his favour. While Froome had the better form of the two at last month's Tour de France, this time it's Quintana who is flying.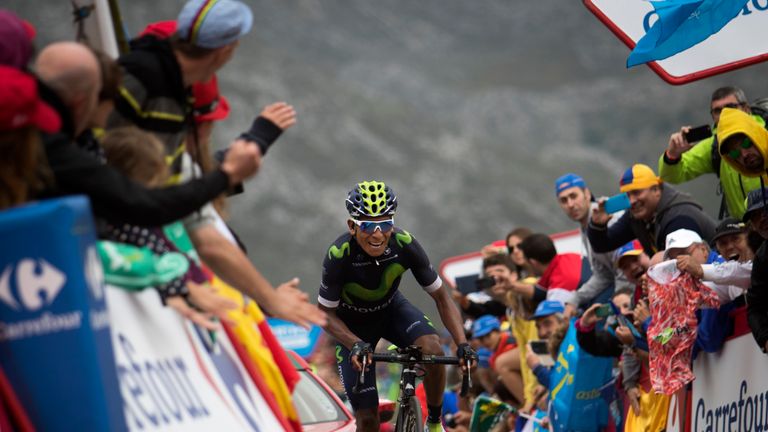 And while Froome's Team Sky team-mates were sensational at the Tour, this time it's Quintana's Movistar who are bossing the race.
The only thing counting against Quintana is that waiting on stage 19 is a flat, 37km individual time trial in which he could lose two minutes or more to Froome.
However, with five summit finishes also still to come, Quintana surely cannot let this opportunity slip.
Froome's execution not quite right
Froome doesn't have the same calibre of support in the mountains at the Vuelta that he enjoyed at the Tour, or the same superb form, and so he is having to race very differently.
The tactic he is adopting is to treat climbs like time trials and ride them at an even pace, which is frequently seeing him dropped at the bottom before catching back up at the top.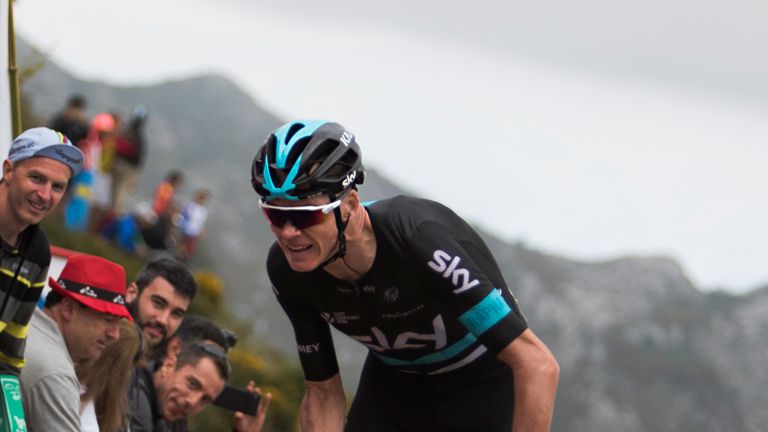 It's a clever tactic in principle, but so far he hasn't executed it quite right.
On stage eight's summit finish, he caught Quintana and Contador so quickly that he conned himself into launching an attack, which backfired when he blew up and lost time.
Then on stage 10, he dropped too far back in the first half of the climb and although he later caught and passed Contador, he left it too late to bridge back to Quintana and lost 31 seconds.
If he continues with this tactic, he needs to fine-tune it a touch because there are four summit finishes left before the time trial and he cannot afford to lose more than another minute to Quintana.
Tinkoff failing Contador
Is it a coincidence that in all of the Tour de France and 10 stages of the Vuelta a Espana so far, Alberto Contador has crashed three times on flat stages yet neither Froome or Quintana have crashed once? Absolutely not.
There is a credible argument that Contador himself is partly to blame, whether it be misjudgement of corners or poor positioning in the peloton, but the more plausible explanation is that he is being repeatedly failed by his team.
In the final kilometres of flat stages, you will invariably see Froome and Quintana surrounded and protected by team-mates, but for Contador that is not always the case.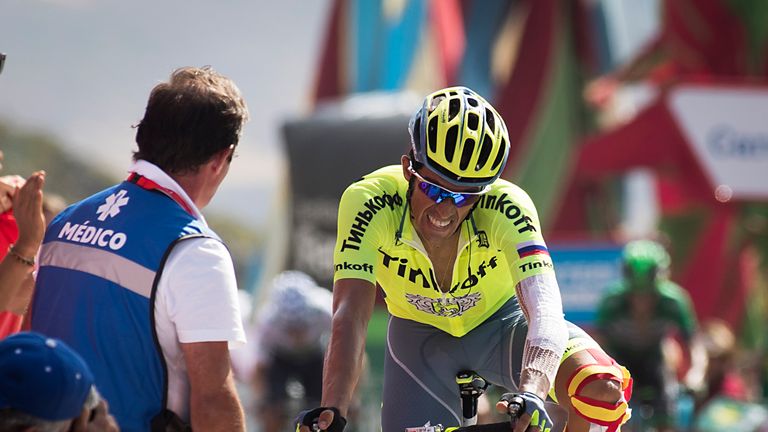 His crash on stage seven of the Vuelta on Friday was the perfect example. One of the team-mates who should have been looking after him, Daniele Bennati, was instead going for the sprint win himself, so Contador had no protection when he touched wheels with a Lotto Soudal rider and fell.
Just like his crashes in the Tour, the incident has almost certainly ended his hopes of overall victory and Tinkoff really only have themselves to blame.
And that is not even taking into account their dreadful performance in stage one's time trial, when Contador lost 52 seconds to both Froome and Quintana.
The Vuelta resumes on Wednesday with a 168.6km 11th stage ending with a category-one summit finish at Pena Cabarga. Find out more about the route in our race guide and follow the action with our live blog from 3pm BST.