Chris Froome admits UCI probe is 'damaging' but insists he is no cheat
By Sky Sports News
Last Updated: 15/12/17 6:30am
Chris Froome has told Sky Sports News that news of a UCI probe into elevated levels of Salbutamol is damaging, but he is adamant he is not a cheater nor a doper.
Team Sky confirmed on Wednesday that the UCI had sought an explanation about elevated levels of Salbutamol in a sample of Froome's urine taken during this year's Vuelta a Espana, which he won to add to his earlier Tour de France victory.
A team statement explained that a urine test taken on September 7, after stage 18 of the Vuelta, revealed a concentration of Salbutamol above World Anti-Doping Agency rules, and said the "notification of the test finding does not mean that any rule has been broken".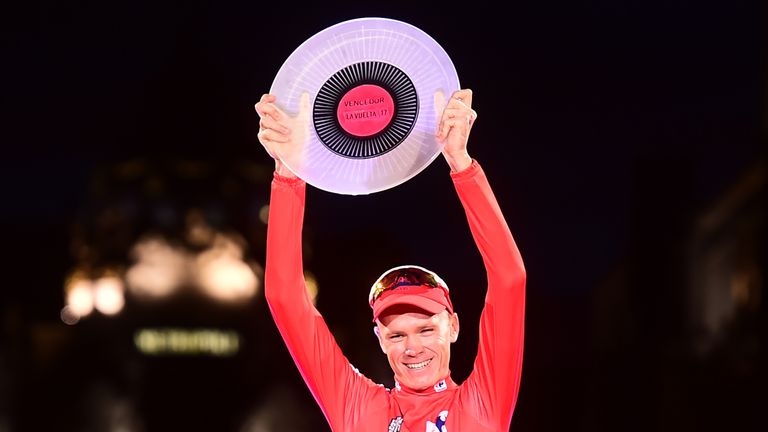 The use of Salbutamol is permitted without the need of a therapeutic use exemption (TUE), but only within certain doses.
The statement said Froome increased his dosage of Salbutamol on the advice of Team Sky doctors after experiencing "acute asthma symptoms" during the last week of the year's final grand tour.
When asked if he was a cheat or a doper, Froome told Sky Sports News: "No, definitely not. I hope we'll get to the end of this process and people will know that.
"This is damaging. It has come as a huge shock to me as well. But, at the same time, I know that within me, fundamentally, I have followed the protocol and I have not overstepped any boundaries.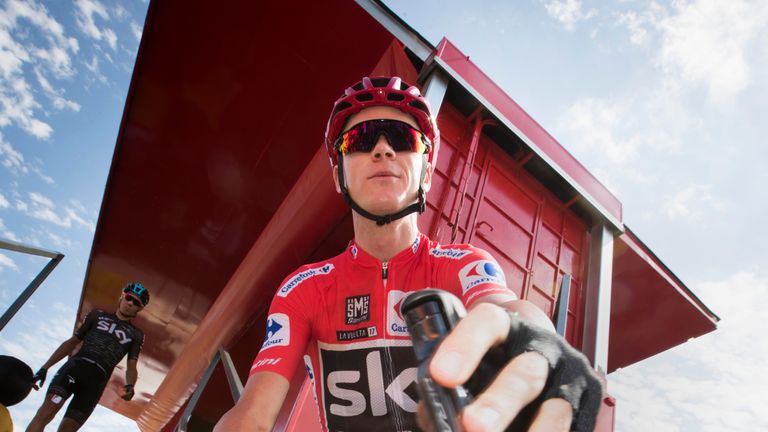 "And I hope by the end of this process that will be clear to everyone and I'll be exonerated of any wrong-doing."
When asked whether he felt fans might lose faith in both him and cycling, even if he were cleared, Froome said: "Well I can't say what other people are going to think at the end of this.

"I can, obviously, only control my input to the situation and, as it stands, we are doing everything we can to give the relevant authorities all the information we've got from the Vuelta.
"You've got to remember, in a race like the Vuelta, I am being tested every single day of the race that I am in the leader's jersey. I knew I was being tested.
"We also have a wealth of information from within the team of what I ate every single day, [and] how many times I have stopped to pee every day.

"The detail of the information that we have been able to provide is vast and I hope that, with all that information, we are able to get to the bottom of this and find out what the real cause of the problem is."