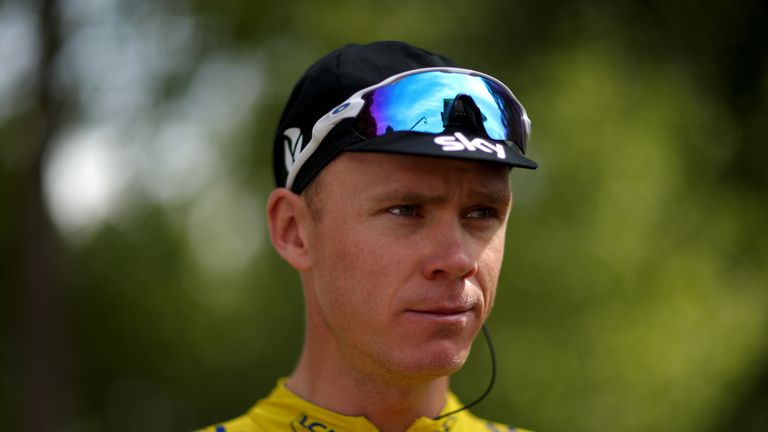 Chris Froome has backed Team Sky principal Sir Dave Brailsford and dismissed claims he was among those treated with corticosteroids in the build-up to the 2012 Tour de France as "absolute rubbish".
Sir Bradley Wiggins, Brailsford and Team Sky have been accused of "crossing an ethical line" by asking for therapeutic use exemptions (TUEs) for banned medication in a report by the Digital, Culture, Media and Sport (DCMS) committee.
Wiggins insisted he only used prescribed drugs for valid medical reasons and when asked if he categorically denied cheating, said: "100 per cent. Never, throughout my career."
Wiggins also claimed he is the victim of a "malicious" attempt to "smear" his reputation.
The DCMS select committee report centred around the team's use of triamcinolone to treat Wiggins' asthma.
Triamcinolone is an anti-inflammatory steroid that can be used for medical purposes, but can also help cyclists shed weight without losing power.
The DCMS report says the team crossed the ethical line by using the medication, and this was denied by Wiggins.
Froome, who is currently preparing for the Tirreno-Adriatico race in Italy, refuted any such association when speaking to reporters.
"I've never seen anything like that, it's not my experience within the team that that's how the team operates," he said.
Pressed on whether he was part of the Team Sky riders prepared the same way as Wiggins for the 2012 Tour de France, Froome - himself subsequently a four-time winner of the prestigious event - replied: "No. That's absolute rubbish, I've seen that accusation, but no that's complete rubbish.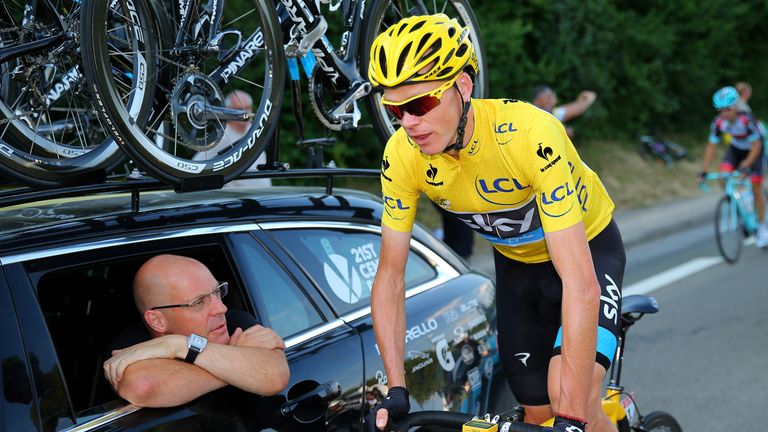 "I can only speak from my own experiences in the team. I've been there for eight years, since day one, when the team started. I certainly have a very different picture to what's been painted in the headlines.
"I'm proud to be part of the team. I wouldn't have stayed so long, I wouldn't have been in the team, I wouldn't still be in the team, if I didn't believe in the team and the people around me.
"Dave B [Brailsford] has brought all those people together and we've got a fantastic group of people."
Froome himself continues to race while fighting to prove his innocence after returning an adverse analytical finding for asthma drug salbutamol during last year's La Vuelta - a race he won in a historic Tour-Vuelta double.
The Team Sky rider, though, will not let anything deflect his focus on the road during the ongoing doping tribunal.
"That's part of something I've been dealing with over my whole career as a pro cyclist," he said.
"I've come up against adversity and I've learnt how to compartmentalise things. Right now, I'm here to race Tirreno and I'm focusing on that, and I'm building towards the Giro d'Italia."