Team Sky release statement to reaffirm position on doping
Team Sky have released a statement reaffirming their position on doping in light of the recent USADA report.
Last Updated: 18/10/12 6:37am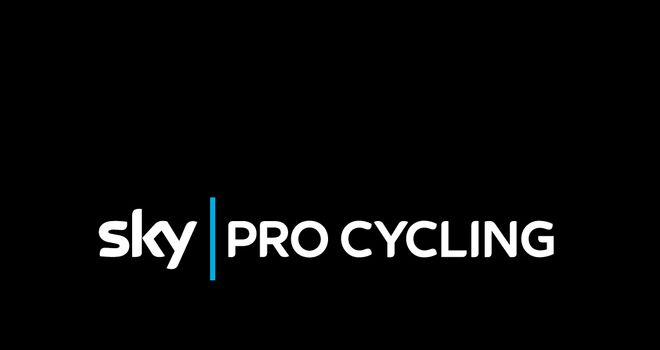 In the wake of the scandal that has engulfed seven-time Tour de France winner Lance Armstrong, Michael Barry, who spent the last two years at Team Sky before retiring, confessed to doping while riding for the US Postal Service team.
And now Team Sky have moved to reaffirm their stance on doping by instructing riders and staff to sign a policy which confirms they have not been involved in doping during their career.
They have also stated that anyone who does not sign the charter, or who signs it but is subsequently found to have breached it, will have to leave the team.
The statement, posted on TeamSky.com reads:
"Team Sky has had a clear position on doping from the very start. We are a clean team and have shown it is possible to win clean.
"We want a team in which riders are free of the risks of doping and in which fans - new and old - can believe without any doubt or hesitation.
"There is no place in Team Sky for those with an involvement in doping, whether past or present. This applies to management, support staff and riders.
"Like others, we have been shocked by recent revelations of systemic doping in cycling's past. So we have taken steps to reaffirm our commitment to being a clean team.
"Today the riders, staff and management of Team Sky entered their annual end-of-season camp, where we review the season, plan the year ahead, and look to the future.
"At its start, Team Principal Dave Brailsford re-stated our stance on doping and called on the riders, staff and management to reaffirm their own personal commitment to our position.
"Over the coming weeks, we will talk individually with each team member and ask everyone, at every level of the team, to sign up to a clear written policy, confirming that they have no past or present involvement in doping.
"Should anyone choose not to sign up to our clear policy they will have to leave the team, as will anyone who does sign but is subsequently found to be in breach.
"We are making this statement because we believe it is important to be open about the steps we are taking. However, we do not intend to give a running commentary on this or to discuss any individual at this time.
"By reaffirming Team Sky's position on doping, we aim to play our part in a clean future for cycling in which everyone can have confidence in the sport."