Oleg Tinkov buys Team Saxo-Tinkoff from Bjarne Riis and renames it Tinkoff-Saxo
Russian businessman Oleg Tinkov has bought the Saxo-Tinkoff team from long-time owner Bjarne Riis.
By Matt Westby
Last Updated: 02/12/13 5:12pm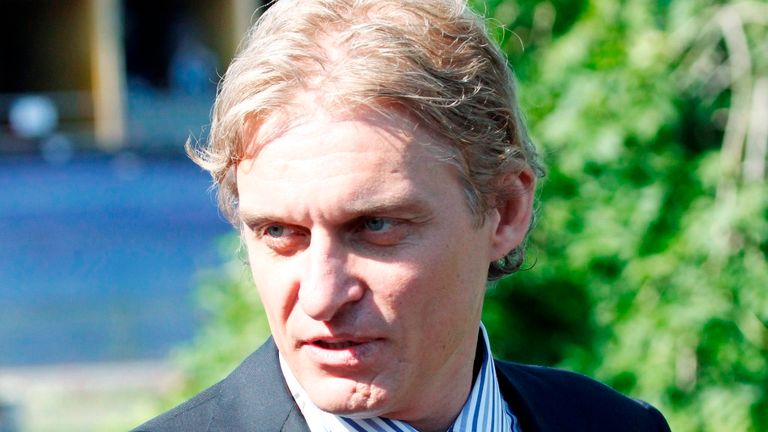 Just months after announcing he would withdraw his sponsorship of the squad, Tinkov has performed a U-turn by taking over full ownership of management company Riis Cycling, which will now be known as Tinkoff Sport.
Riis, who had owned the team since 2000, will move into a general manager role for "at least three years", while five-time Grand Tour winner Alberto Contador will continue as the team's spearhead on the road despite being criticised by Tinkov during this year's Tour de France.
Tinkov's Tinkoff Credit Systems company will be the team's primary sponsor, with Danish investors Saxo Bank becoming a secondary backer.
'Great day'
Tinkov told a press conference in London: "My dream came true. I am so happy and proud today. It is 100 per cent my company, it is my private investment, it is my obsession. I finally have my top-level team."
Riis added: "This is a great day for the team. It means long-term stability for the team. With added resources, it gives us the possibility to create a world-class team and help us fulfill our goal to become the No 1 team in the world."
The takeover was initially speculated a month ago but was at the time denied by the team's press officer. It comes despite reports earlier in the year of a breakdown in the relationship between Riis and Tinkov, who first began sponsoring the squad in 2012.
Tinkov also appears to have rebuilt bridges with Contador, whom he berated on Twitter during this summer's Tour de France, saying: "His salary doesn't match his performance."
Contador was also present at the press conference and insisted any ill feeling had been put to one side.
'Zero tolerance'
The two-time Tour winner said: "I know a lot of you will raise your eyebrows, but Oleg and I have spent a lot of time together and whatever happened immediately after the Tour is a long way behind us now.
"In these times, when there is a dearth of sponsors coming into cycling, it can only be a good thing when a man of Oleg's stature comes into the sport."
Tinkoff also insisted that doping was now part of cycling's past and would adopt a zero-tolerance policy towards cheating in the team should there be any instances.
He added: "These days I strongly believe that doping is over. I truly believe that in big teams there are no issues about that. Cycling has changed.
"I have zero tolerance to doping. What is important today is diet, nutrition and recovery."