Women's Tour: Emma Trott announces retirement
Emma Trott has announced she will retire from professional cycling after the inaugural Women's Tour ends on Sunday.
Last Updated: 10/05/14 5:42pm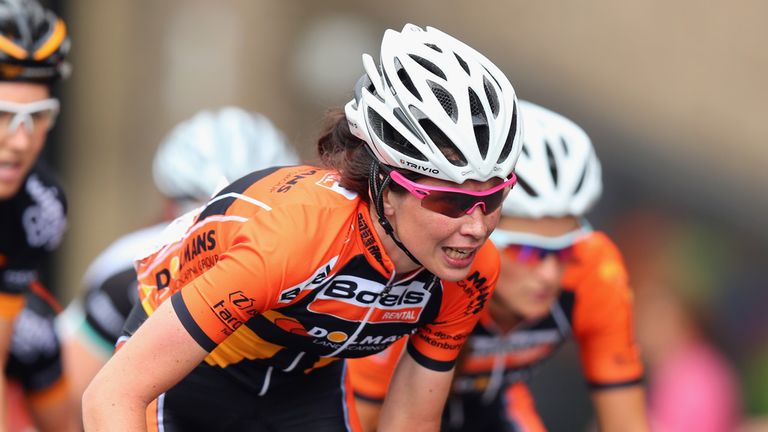 Trott, whose younger sister Laura won two gold medals for Great Britain at the 2012 Olympic Games in London, made the announcement at the end of the fourth stage which finished in birthplace Welwyn Garden City.
The 24-year-old crossed the line in tears, coming home 58th, 29 places behind her sister.
She told Cycling Weekly: "I've not said anything until now, but I'm retiring after this race, so today means a lot more to me.
"I started thinking it at the end of last year. I love cycling, and that's the problem. I signed a deal with the team anyway, and sometimes when you've had a break you can come back mentally.
"I was in New Zealand with my partner, and I didn't really want to come back.
"Then I lost two dear friends of mine, and that changed my perspective on life. I went on training camp, and I didn't want to be there, I wanted to get home so badly.
"I raced, and the feelings weren't the same as they were five years ago. I've been a pro for seven years, I've raced for 14, and I've enjoyed it. I have no regrets."
Boels-Dolman team-mate Lizzie Armitstead said of her decision: "It's always a hard decision to make, but I think it's the right one. She's had a good career, and it's difficult to keep always motivated.
"I've enjoyed having her as a team-mate, it's been good having her as part of the group and I wish her well."