Sir Bradley Wiggins signs new Team Sky contract until April 2015 and will target Paris-Roubaix in final race
By Matt Westby
Last Updated: 05/01/15 12:52pm
Sir Bradley Wiggins has signed a new contract with Team Sky until the end of April and will attempt to win the iconic one-day classic Paris-Roubaix in his final race for the squad.
Wiggins, 34, is turning his attention from the road to the track as he bids to end his career with team pursuit gold at the 2016 Olympic Games in Rio and is expected to announce specific plans for his future in the coming days.
Team Sky support his transition to the track and have attained permission from the International Cycling Union to give him a unique four-month contract until April 30, which will enable Wiggins to ride Paris-Roubaix, on April 12, before moving on.
The three-time Olympic track champion, whose previous deal expired last week, needs to remain with Team Sky for the race because they are part of the UCI WorldTour and receive an automatic entry.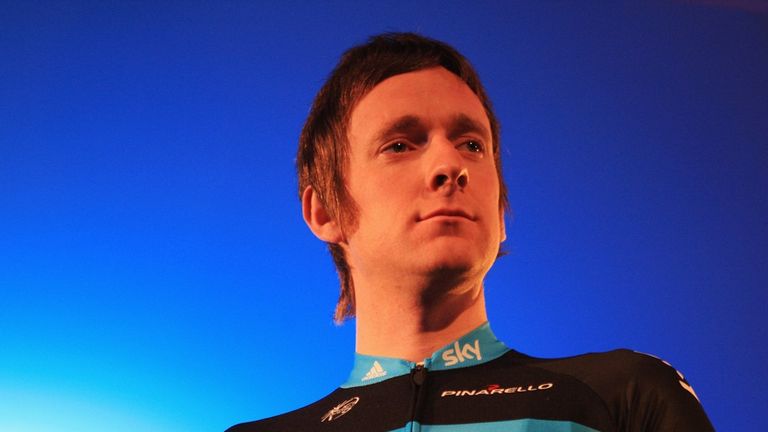 Wiggins, who was one of Team Sky's founding members in 2010 and has enjoyed 23 wins with the squad, said: "Everyone knows what this team means to me, so I'm really pleased to extend my contract until the end of April 2015. I have been with Team Sky from the start. I have had some amazing experiences during that time and I hope there are a few more to come."
Roubaix swansong
While with Team Sky, Wiggins became Britain's first winner of the Tour de France in 2012, having earlier claimed victories at Paris-Nice, the Tour de Romandie and two editions of the Criterium du Dauphine.
The only omission from his palmares has been a win in one of cycling's one-day classics, but having finished ninth in last year's Paris-Roubaix, Wiggins believes he can challenge for the podium in the 2015 edition.  
"It would be incredible [to win], but I'm not quite thinking at the moment about that," he told Sky Sports News HQ. "I'm just concentrating on the training and the process of getting there.
He has been with Team Sky since the beginning and during that time he has been an incredible ambassador for cycling and an inspiration to millions of people around the world.
Sir Dave Brailsford
"Just to be part of that race and to be there again in the final would be an amazing way to go out. It was an incredible feeling last year to just be there with some of those guys that were there in the final and to do that again would be an amazing thing."
Team Sky principal Sir Dave Brailsford has overseen all of Wiggins' success with the British squad and is confident he can produce one more marquee win before leaving.
Brailsford tribute
He said: "We are delighted that Bradley has extended his contract with Team Sky into 2015. He has been with Team Sky since the beginning and during that time he has been an incredible ambassador for cycling and an inspiration to millions of people around the world.
"Rightly he still has big ambitions for the future and everyone at Team Sky will work their hardest to make his final chapter with us a successful one over the next few months."
Victory at Paris-Roubaix would be a fitting end to a glittering five-and-a-half-year stint with Team Sky, but Wiggins is in no doubt what the highlight will always be.
"Winning the Tour de France in Paris – I think that has to be the ultimate," he said. "Everyone has such fond memories of being in Paris and coming across the Place de la Concorde in the yellow jersey as the first British winner.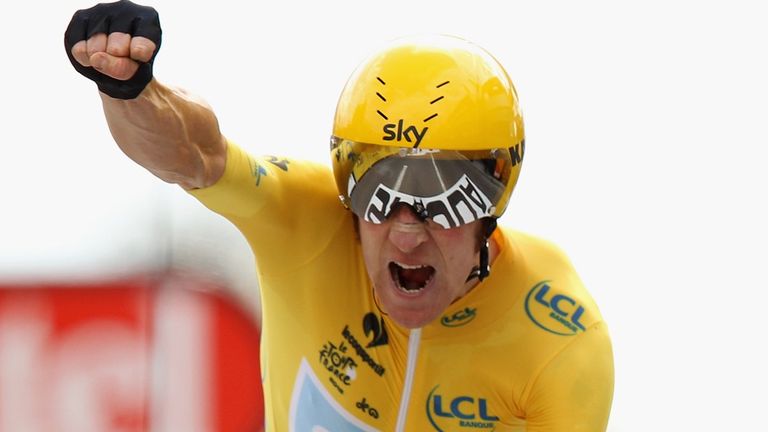 "Not only that, but having a British world champion on our wheel in Mark Cavendish and him winning that final stage, and then the whole team in front of the Arc de Triomphe as winners of the Tour de France - that's the stand-out highlight of my time with Team Sky."
Sky impact
Through his success with Team Sky, Wiggins has played a pivotal role in the growth in road cycling's popularity in Britain over the past five years and he predicts the upward curve will carry on despite his impending departure.
"It continues to grow all the time and the popularity of it is amazing," he added. "Just seeing the amount of cyclists on the road now, especially within London, is phenomenal.
"Sky's investment in cycling, and this team in particular, has helped change the cycling landscape in the UK and I'm proud to have played a part in that story.
"There are over one-and-a-half million people cycling through Sky's involvement and that is phenomenal. Where it can be in another five years is pretty mind-blowing."