Chris Froome's Tour de France stage 10 power data revealed by Team Sky
British squad unveil figures in bid to quash doping accusations
Last Updated: 21/07/15 6:04pm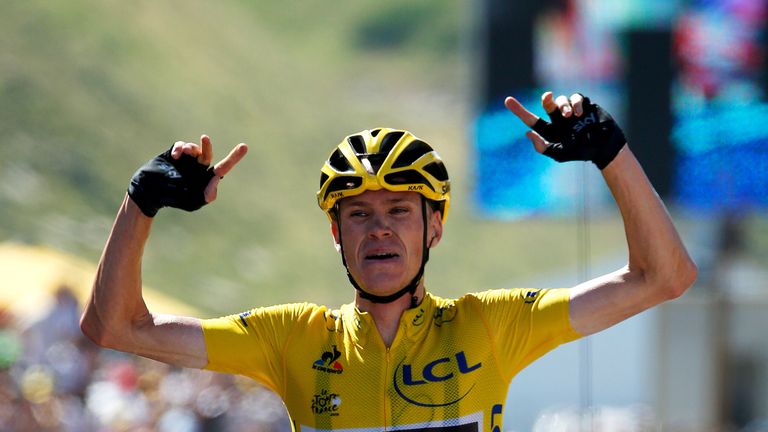 Team Sky have revealed some of Chris Froome's performance data from the Tour de France in a renewed bid to combat accusations he is doping.
Froome's crushing victory over his rivals on stage 10's mountain-top finish at La Pierre-Saint-Martin was met with scepticism and calls for his power output and pedalling speed to be made public for scrutiny.
Pierre Sallet, a French doctor of physiology, appeared on French TV channel France 2 and estimated Froome's average power on the climb to have been an "abnormally high" 425 watts, or 5.98 watts per kilogram.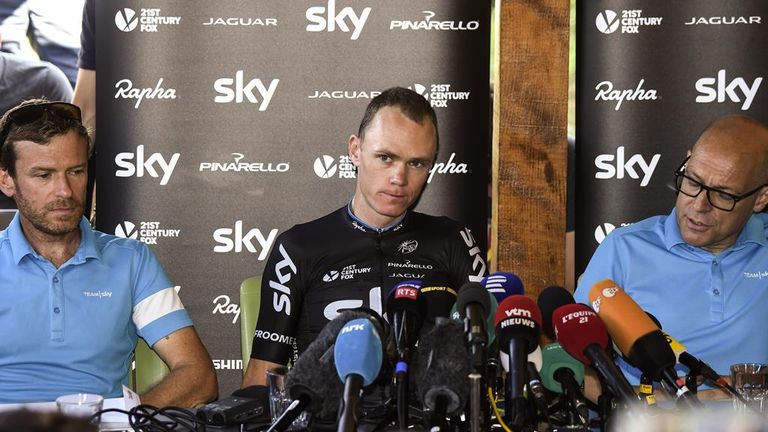 Team Sky said Sallet's numbers were wrong, and in an attempt to set the record straight, head of athlete performance Tim Kerrison revealed the actual figures at the British squad's rest-day press conference in Sisteron on Tuesday.
Kerrison said: "It's difficult to indicate the exact start of the climb, so I have analysed the last 15.3km, which is an effort of about 41 and a half minutes.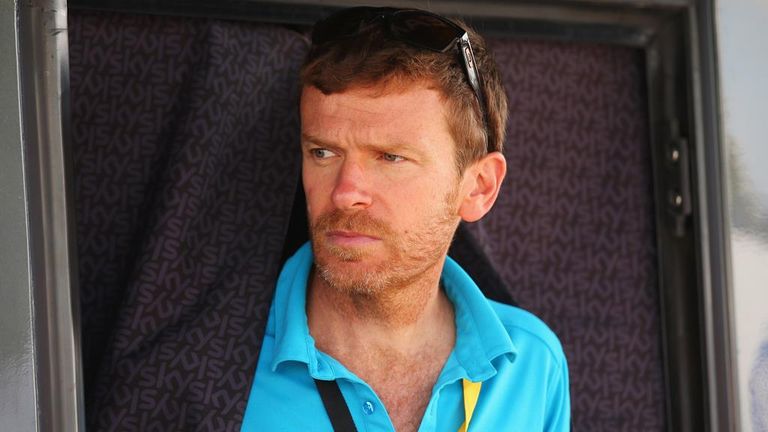 "For that 41min 30sec, Chris had an average power of 414 watts. We know osymetric chainrings [oval-shaped chainrings, used by Froome] over-estimate power by about six per cent. That is why it has to be considered when interpreting Chris' power. With his weight hovering around 67.5kg, that gives a correct power of 5.78 watts per kilogram.
"Chris had a gearing of 52x38 and 11x28, which allows a lowest gear of 38x28 and allows for the high cadence that he does. He averaged 97rpm.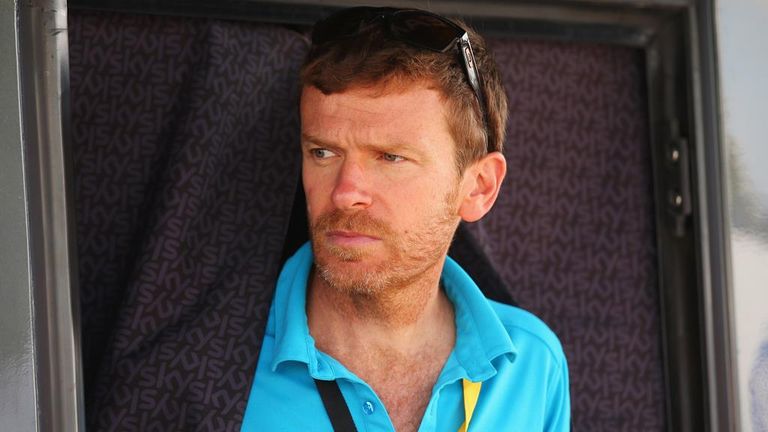 "His average heart rate was 158 [beats per minute]. His max heart rate was 174. For Chris, that equals his highest heart rate in a grand tour, certainly in last few grand tours he has done. It also suggests he arrived relatively fresh into that point of the race and into the climb."
Team Sky principal Sir Dave Brailsford admitted he had been keen to publicly correct Sallet and France 2's mistakes.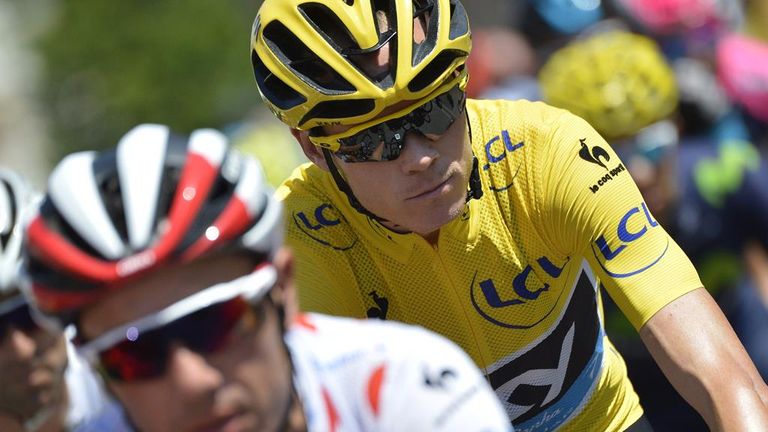 He said: "What France 2 did, putting out that headline - seven watts per kilo - a picture of Lance Armstrong and a picture of [Jan] Ullrich - that was so wildly wrong on so many levels that we thought we should just correct that and give the concrete facts and give the evidence so hopefully people could judge for themselves."
Kerrison added: "With great power comes great responsibility. If you have the power to influence what millions of people are thinking about a situation, you have the responsibility to make sure that your facts are accurate."
Follow every stage of the Tour de France with our daily live blogs, available on our apps and www.skysports.com