Lance Armstrong says he has no more doping secrets to hide
American claims controversial charity ride is least of cyling's worries
By Matt Westby
Last Updated: 11/06/15 10:55am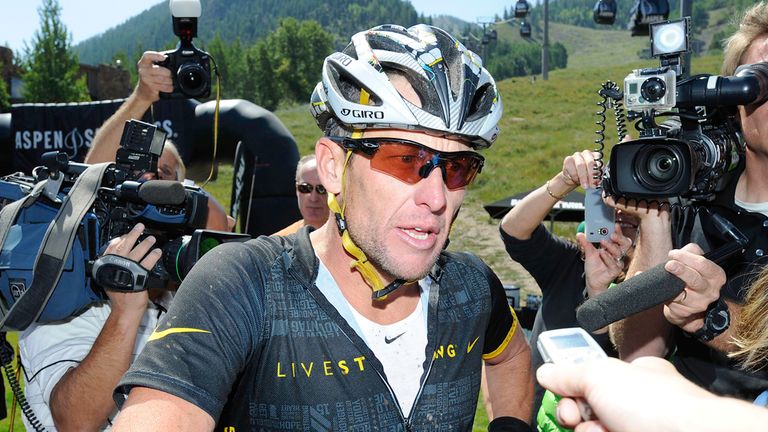 Lance Armstrong has insisted he has no more secrets to hide about doping and claims his return to the Tour de France for a charity ride next month is the "least of cycling's problems".
In a wide-ranging interview with the British media, the disgraced former cyclist said that during the course of all the investigations and legal actions he has had to face since being exposed as a drugs cheat in 2012, he has named everyone he knew to be involved in doping.
The 43-year-old also said that the recently published Cycling Independent Reform Commission's (CIRC) investigation into doping had been unsuccessful in revealing the full truth and suggested International Cycling Union president Brian Cookson had proved to be "not very good" at "taking down" drugs cheats.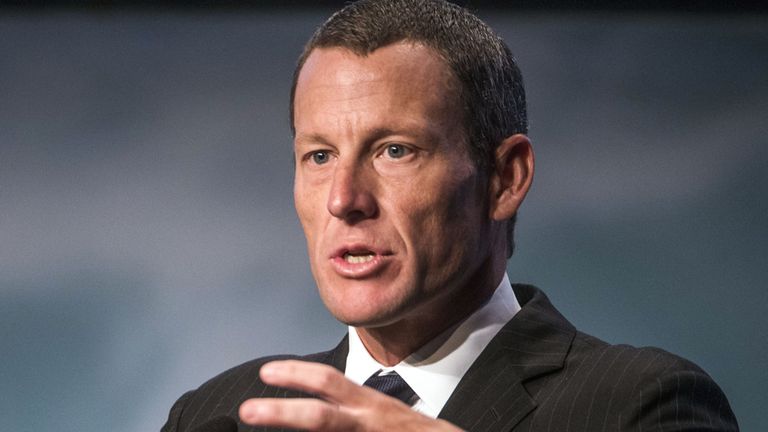 On revealing all of his knowledge of doping, Armstrong said: "At this point, after a federal investigation, a criminal investigation, a civil investigation, a federal agency, the threat of perjury and jail, an anti-doping agency threatening lifetime bans, books - we have got it all. Trust me, it's all there."
Armstrong is due to hold talks with Travis Tygart, the head of the United States Anti-Doping Agency, which effectively brought him down, and insists he will not keep any detail back.
He added: "If we don't know it by now then I missed it. If the question gets asked, I'm going to answer the question. It's not like I'm going to protect anybody. At this point?"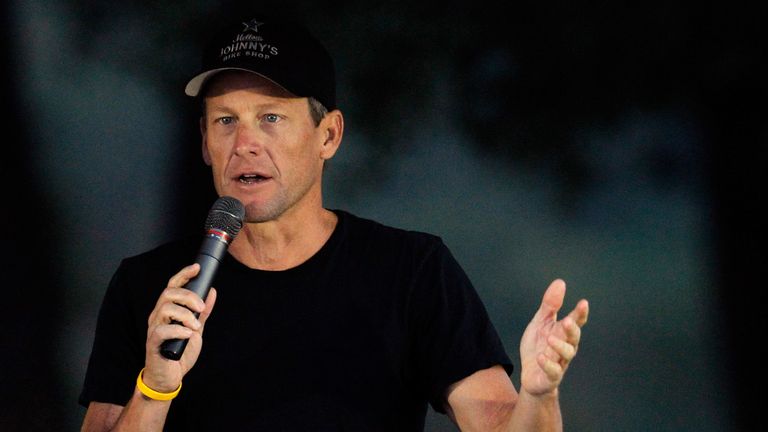 On the failings of CIRC, to which Armstrong spoke twice, he added: "What I hoped that would achieve was that it would almost resemble some sort of adult conversation where we all just go, 'All right, stop. This is really what happened and this is who was involved and this is the line we are going to draw in the sand and this is where we are going to move forward.' But that didn't happen.
"There was all this expectation, there was a ton of money spent on it. I came through on my end. I said I would be the first man in the door, I did it, went twice, answered every question I could. The thing comes out and it gets panned. So we haven't had that adult conversation, I don't think."
Armstrong is set to take part in a charity ride called One Day Ahead, which is being organised by former England international footballer Geoff Thomas and will navigate the Tour route 24 hours prior to the professional peloton.
Both men received widespread criticism when Thomas invited Armstrong to join the event, not least from Cookson and Team Sky principal Sir Dave Brailsford, but the American remains intent on riding two or three stages, although he will not reveal which ones.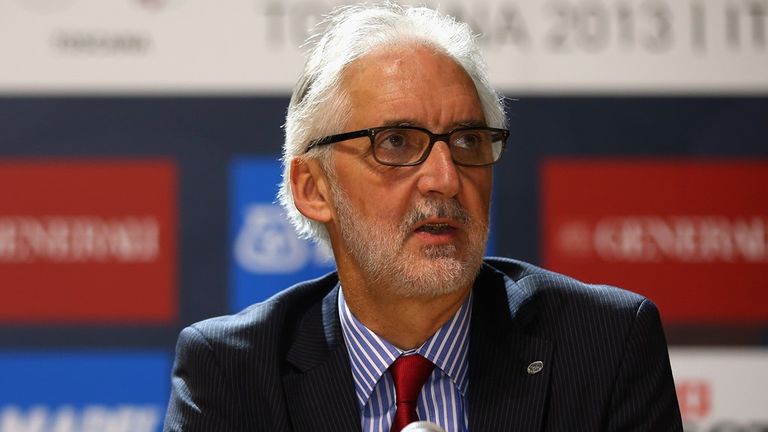 Armstrong added: "Not to disrespect them [Cookson and Brailsford], but I don't care what they think. It's not about them. I mean, I don't know Brian Cookson. I've never met him, never really had a conversation with him. I don't know what his vision is for the sport.
"But I do know that me and Geoff riding in France for this cause is the least of his problems. If he is making public comments – and this is as strong as I will go – he needs to be talking about other things because this sport is not in a good place for a variety of reasons."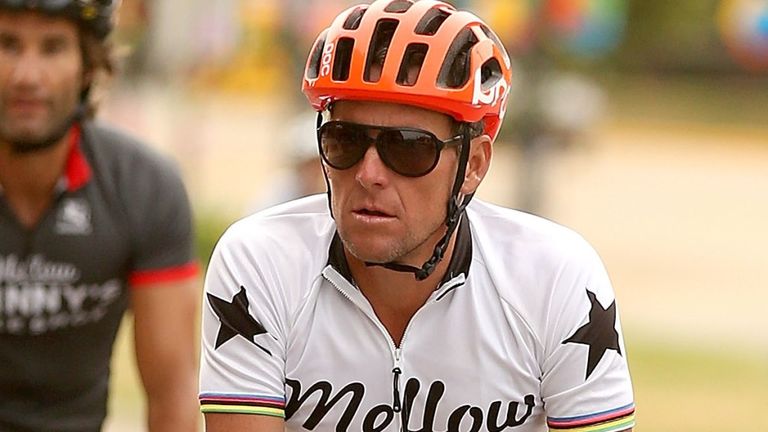 Armstrong also said that he is confident of winning the whistleblower lawsuit brought against him by former team-mate Floyd Landis, which the United States government later joined in 2013.
Armstrong is accused of defrauding the federal government of the $30m his team received from title sponsor US Postal Service from 1998-2004.
Armstrong admits he would be bankrupted if he lost but doesn't think it will come to that.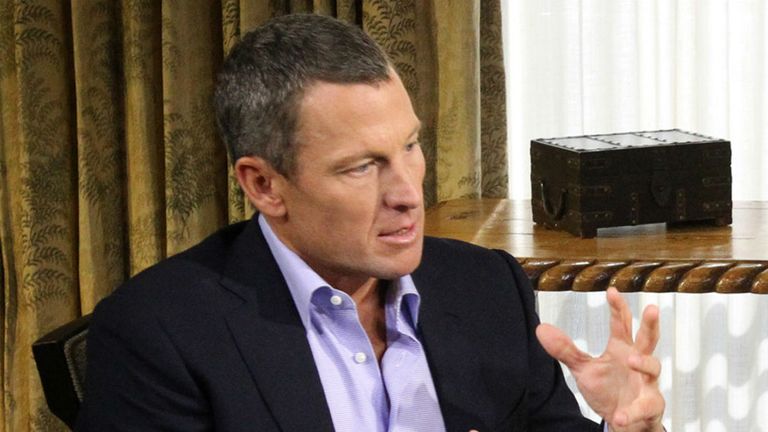 He added: "The whistleblower case is a $100m case. We would not be sitting at this table any more [if he lost]. We wouldn't be sitting in this home any more. We wouldn't be sitting in any home. I don't have $100m.
"In a whistleblower case you have to show real tangible harm [to the federal government]. The Postal Service commissioned studies in 2004 that showed it made $100m. There were years when it was making upwards of $20m a year in new business, before we had even started to race. So when you start to add all these things up, here is the question: Where are the damages? 
"We like our case, but we still have to go fight it."