Lance Armstrong admits it is 'highly unlikely' his ban will be reduced
Disgraced cyclist set for more talks with US Anti-Doping Agency
By Matt Westby
Last Updated: 11/06/15 2:09am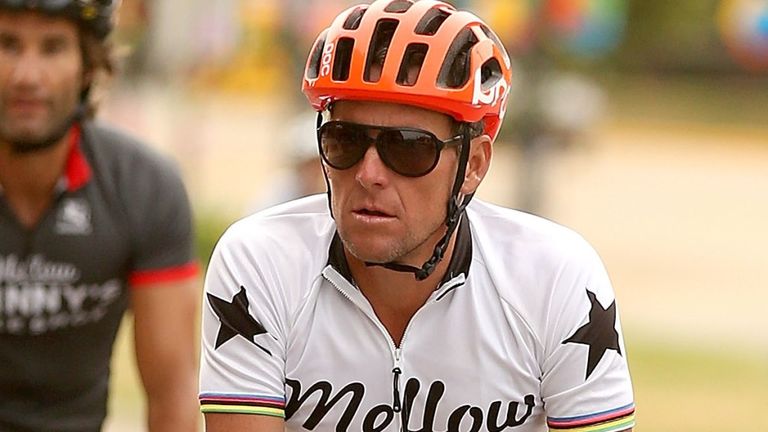 Lance Armstrong has admitted it is "highly unlikely" he will have his lifetime ban from competitive sport reduced.
The former cyclist received the sanction in 2012 after he was found to have doped his way to his seven Tour de France wins from 1999-2005.
Armstrong later admitted to cheating but had hoped his ban might be reduced if he revealed all of his knowledge about doping within cycling.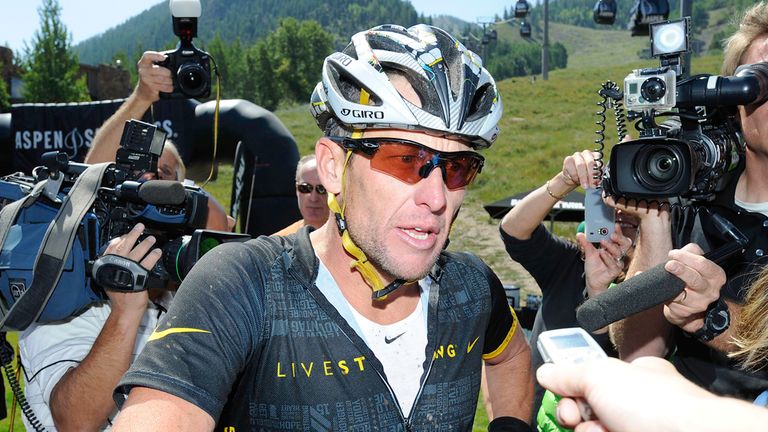 He claims he has already divulged everything – "trust me, it's all there" – and says he will answer questions honestly at upcoming talks with Travis Tygart, the head of the United States Anti-Doping Agency, which imposed the ban.
However, he continues to deny claims he doped during his comeback to cycling in 2009-10 and, for that reason, he believes Tygart will deny him the leniency he seeks to be able to compete in triathlons.
He said: "The ban matters for a couple of reasons, primarily for triathlon and because the world was told I was the biggest fraud in the history of sport, and I don't think that's true."
Speaking in a wide-ranging interview with British media, Armstrong also maintained his denial of claims made by Betsy Andreu, the wife of former team-mate Frankie Andreu, that he admitted to doping in a hospital following cancer surgery in 1996.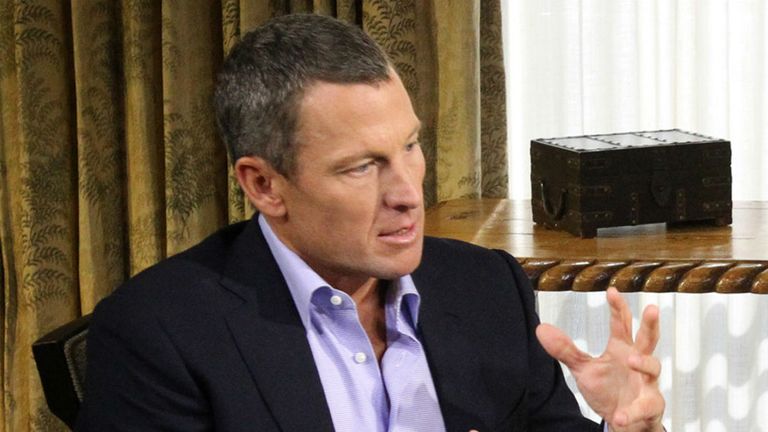 Armstrong was asked about the accusation during his famous confession to Oprah Winfrey in 2013 but opted not to answer at the time. He now admits that was a mistake.
He said: "My answer in that case - which is the answer I should have given Oprah - is that I have no recollection of that happening.
"We all know what happened before that, we all know what happened after that, but I don't recall that happening. It was the day after a couple of brain surgeries, I was heavily medicated, it was 18 years ago. I don't remember."
Since his confession, Armstrong has become a pariah of the sporting world and likened to his status to the Harry Potter character Voldemort.
He added: "I'm that guy everybody wants to pretend never lived. But it happened, everything happened. We know what happened. Now it's swung so far the other way.
"Who is that character in Harry Potter they can't talk about? Voldemort? It's like that on every level. If you watch the Tour [de France] on American TV, if you read about it, it's as if you can't mention him."