Cycling salaries: How much do professional cyclists earn?
By Lia Hervey, Sky Sports News HQ
Last Updated: 11/12/15 9:26am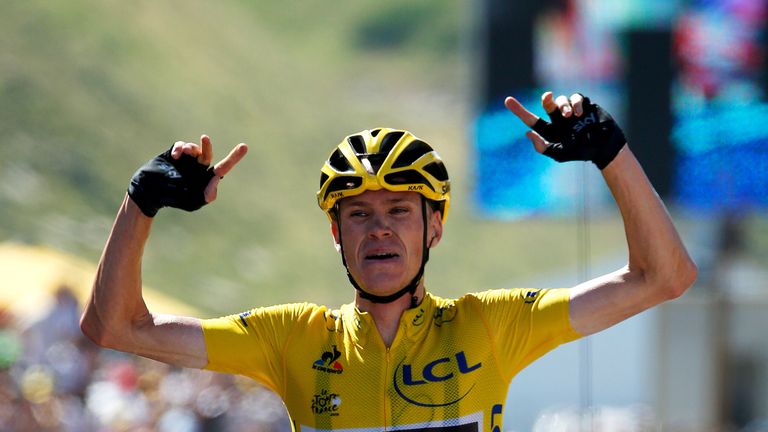 Three weeks in a saddle for 200km per day in the blistering heat and pouring rain; riding up climbs too steep and long to be classified; crashes, falls and injuries - it's hard life being a professional cyclist.
The average rider will race over 10,000km in a year, in 80 days of racing, spending 220 days away from home sharing shabby hotel rooms with team-mates rather than their wives and girlfriends.
But for all the sacrifice, danger and pain, how much do cyclists get paid?
Big teams such as BMC Racing, Etixx - Quick-Step, Astana, Katusha, Movistar, Team Sky and Tinkoff-Saxo will spend between 75 per cent and 80 per cent of their budget on riders.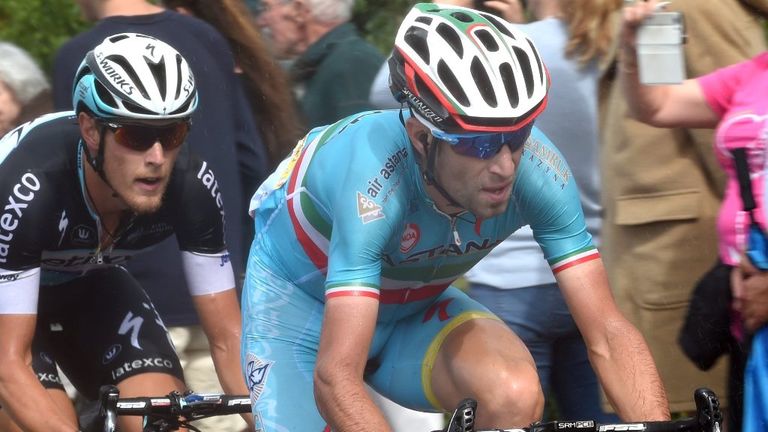 Chris Froome's two Tour de France wins earn him a salary of around £3m per year. His main rival, Alberto Contador, is on a similar salary. Vincenzo Nibali, the 2014 winner, we are told, earns a little less at around £2.25m-£2.5m
Salaries increase with performance. As a new rider Froome would have earned £80,000 when he was signed for Team Sky. As a super-domestique for Sir Bradley Wiggins, he was probably earning just over £700,000.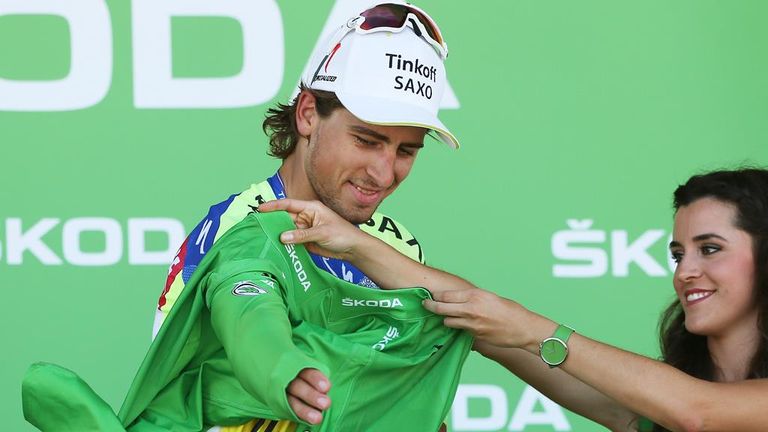 Big-name sprinters are also earning in the millions. Mark Cavendish, we are told, earned £3m a year at Etixx - Quick-Step and Peter Sagan is rumoured to be earning just over £3m as part of the Tinkoff-Saxo team.
Sky Sports News HQ spoke to a number of cycling insiders to find out what drives up that price.
One told us that salaries are market driven. Despite cycling now following a similar model to professional football, with agents attempting to strike big deals for their athletes, it is the demand that sets the price.
Teams are looking for the career trajectory of a rider, so a young rider showing promise can demand much more than an older rider with a stand-out performance.
Andrew McQuaid, director of Trinity Sports Management, represents a large number of English-speaking riders. He said that, obviously, "bike wins" are the key driver in pushing up a cyclist's value, but there are other factors.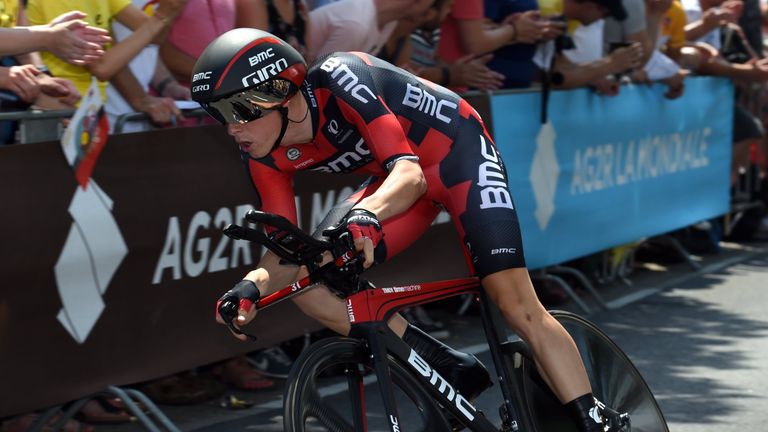 "A rider's age can push up their value," he said. "Rohan Dennis is an example of an athlete with great recent performances but has great career potential and a great career ahead of him, which will drive up his price."
Nationality is also key. Chris Froome gets a big pay cheque because he rides for a British team.
McQuaid said: "It's not just a rider's nationality, it's a mix of factors, including the team they are going to and why that team wants that rider. For example, a team may have a British sponsor and so want a British rider.
"Lots of teams are sponsored by bike manufacturers, so it serves their purpose to have riders from that nation and they want good riders from those nations. The perfect rider for them will get the rider a good salary."
A World Championship win or an improvement in the UCI WorldTour ranking could get a rider a pay rise of between £35,000 to £70,000, our insider told us.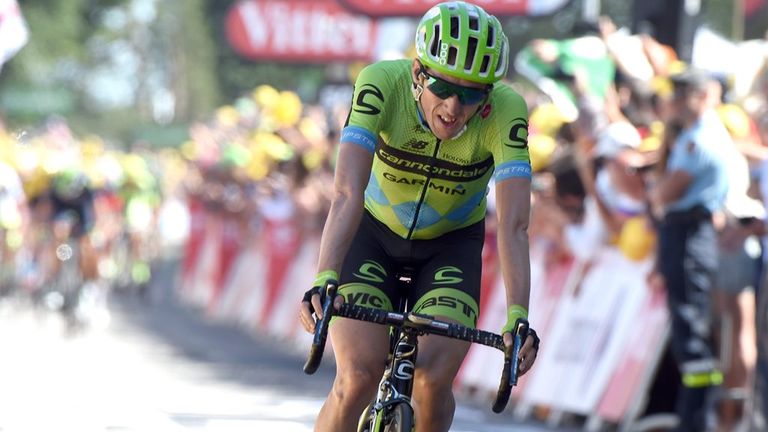 Another insider told us Irish rider Dan Martin would have received an increase in salary from £1.1m to £1.4m after his Liege-Bastogne-Liege classic win in 2013.
In cycling, usually only one rider is the team leader and the rest of the team consists of domestiques or helpers - riders whose main aim is to get their leader on to the podium, sacrificing their own ambitions.
There is however a huge difference in domestique value. Basic domestiques can get between £140,000 and £420,000 a year.
One unnamed agent said a normal wage for a young rider is £35,000. The minimum wage is just over £25,000 for a professional. If they do well, they might double that, then if win a few races and show good potential, they can get up to £350,000-£560,000.
If they start to perform among some of the best in the world but not get wins, it's roughly £1m-£1.4m. If they win Grand Tours, it's anything from £1.75m for a Giro d'Italia win to £2.8m for a Tour de France win. Classics winners are earning roughly £1.4m to £1.75m per year.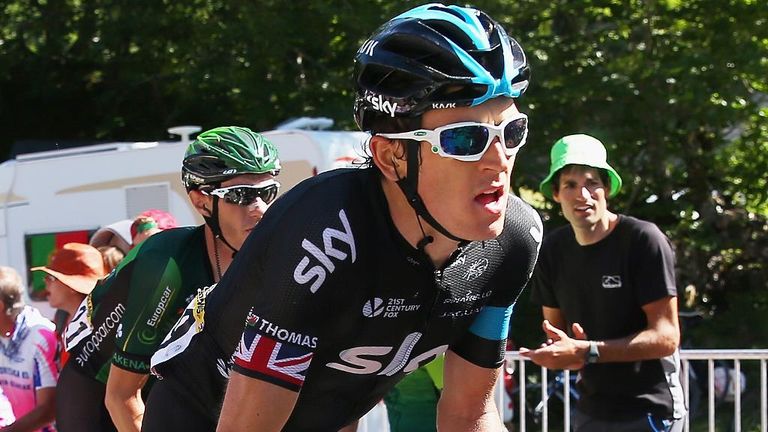 If a domestique could win in their own right at other races away from the Grand Tours, then they can demand big money. Examples would be Team Sky's Richie Porte and Geraint Thomas. They would earn between £550,000 and £850,000 because they can demonstrate a capability of winning at WorldTour level. A super-domestique needs to show consist development and consistent performance.
A stand-out performance like Wiggins showed in the 2009 Tour would easily get a rider into the seven-figure salary bracket.
McQuaid said: "A super-domestique is someone who could win races by themselves. Mark Renshaw is a great example. He could go to any team as a sprinter and win four to five races or stages a year, but he sacrifices his chances to instead be a super-domestique for Mark Cavendish.
"He's strong enough to win races in his own right but he uses his skill and strength to help team-mate Mark Cavendish. This separates him from the rest."
Although it may seem that the Tour is the shop window for deals, negotiations would have been ongoing since early spring. Agents and scouts are now starting much earlier.
There is no doubt a great performance at the Tour can help contract negotiations, but teams are now more cautious about freakish performances. They are now scouting all year round at the smaller, non-televised races. They'll be checking continuously on rankings. What to an outsider is sometimes a stand-out performance could actually be a natural progression of talent.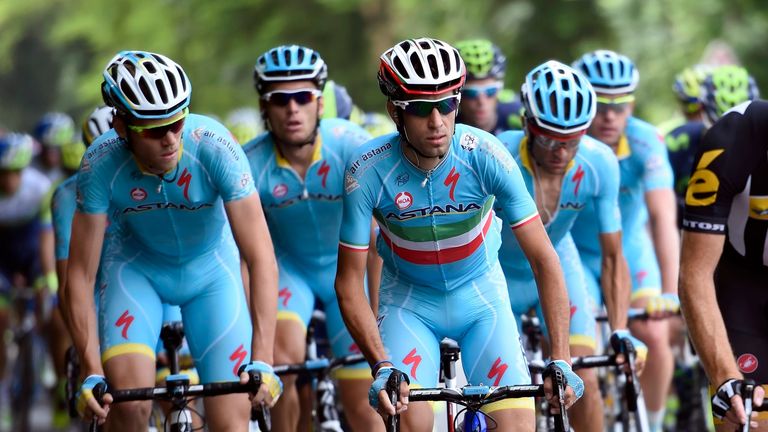 And in the era of doping awareness, teams do not want to be burnt. No team sponsor wants a cheating scandal to tarnish their company image.
McQuaid said: "At the Tour de Yorkshire, I sat down with a team manager and rider and he spent a long time quizzing a rider on his background and how he grew up.
"Nowadays teams want to sit down with a rider before signing. They will check their biological passport. It's very rare they would sign a rider without having met them."
And it is not just about salaries. Riders can make huge amounts of money through sponsorship deals, appearances, bonuses and criteriums.
Tour de France prizes
1st: £315,000
2nd: £140,000
3rd: £70,000
4th: £49,000
5th: £35,000
6th: £16,000
7th: £8,000
8th: £5,300
9th: £3,200
10th: £2,650

The Tour de France pays out prize money of £315,000 for first place but it is tradition for the team leader not to take this money and to instead split it between team members and staff.
The salaries may seem huge to us mere mortals, but McQuaid believes cyclists are still underpaid compared to other sports, despite huge increases since 2008.
"The salaries for the top 10 big riders have dramatically increased," he said. "But it's all weighted in their favour. The salaries of the lower-level riders haven't increased at all.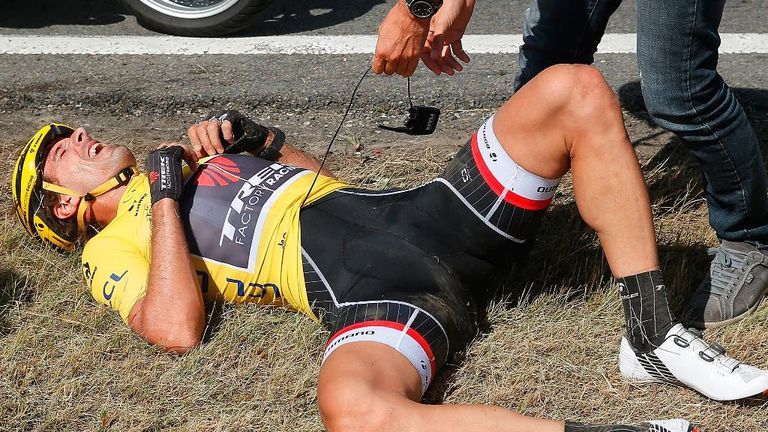 "Compared to other sports, the risk and sacrifices are so much higher in cycling. These cyclists deserve their salary and maybe deserve more. The risk is so high.
"We've seen what happens in the big crashes. We saw what happened when Fabian Cancellara came down [at the 2015 Tour de France]. If somebody had hit that post, it's not worth thinking about. It's a very dangerous sport. For the risk, the sacrifice and the dedication needed, the salaries are more than justified."