Sir Bradley Wiggins targeting 55.250km in hour record attempt
Exclusive: Olympic champion aiming for '221 laps' of 250m track
By Doug Ferguson and Matt Westby
Last Updated: 05/06/15 4:32pm
Sir Bradley Wiggins will aim to reach 55.250km in his UCI Hour Record attempt on Sunday and has refused to rule out pushing on towards Chris Boardman's all-time longest distance of 56.375km.
The current official hour record stands at 52.937km, set by Alex Dowsett in May, but the best ever performance remains Boardman's enormous 1996 effort achieved using the now illegal "Superman" position.
New rules dictate that Wiggins can only use a conventional time-trial bike, which puts him at a significant disadvantage against Boardman's defunct record, but the 2012 Tour de France winner believes that he could still eclipse it if the conditions are favourable.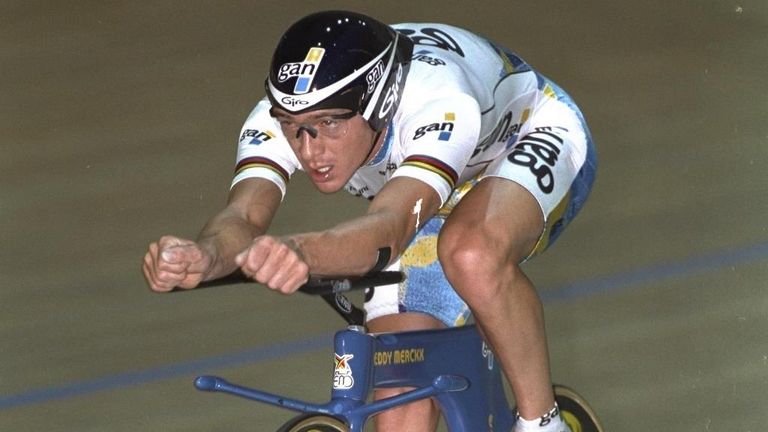 His first goal, however, will be to complete "221 laps" of the Lee Valley VeloPark's 250m track and then reset his target if he still has time and energy to spare.
Asked in an interview with Sky Sports, who will screen the attempt exclusively live, if beating Boardman's record was feasible, Wiggins said: "If the conditions are right on the day. They would have to be really right. A lot of the hour record is dictated by temperature and air pressure. Air pressure is everything.
Where you can watch Wiggins' hour
Sky Sports 2HD
www.skysports.com
Sky Sports' apps
Sky Sports' YouTube channel
Freeview channel PICK
"I'm not a weather man, but if you have really low pressure, under 1,000 [grams per cubic metre], you will travel a lot further on the day – anything up to 1km for the same power.
"The weather forecast for the first week in June is abnormally low pressure for London for that time of year, which is fantastic. That has dictated everything. You could go a kilometre either way depending on air pressure.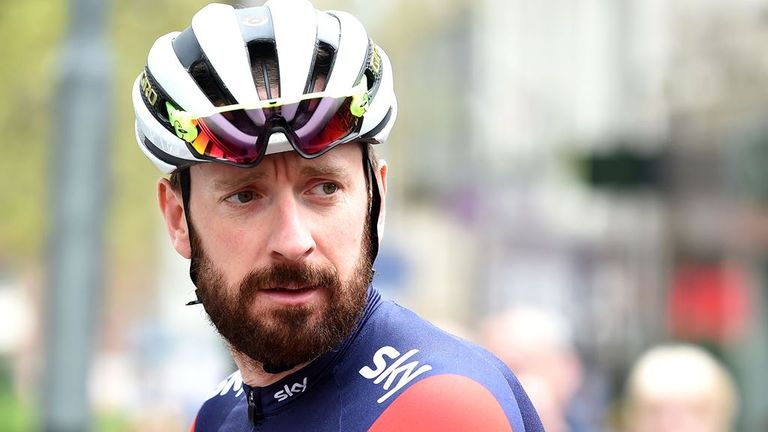 "If the conditions are right, it's possible. The goal is to break the record first and foremost. I wouldn't underestimate the record that Alex has done."
Despite keeping Boardman's record in mind, Wiggins is adamant that maintaining his discipline and sticking to a pre-determined schedule will be key to the success or failure of his attempt.
He has calculated - down to a 10th of a second - the time he needs to complete each of the 221 laps and anticipates that he will have to call on all of his track racing experience to execute the plan.
"Pace judgement is everything in the hour record," he said. "If you can ride 16.1 or 16.2-second laps constantly for 221 laps, and not go 15.9s or 16.4s, it's keeping it on the line every lap, lap after lap.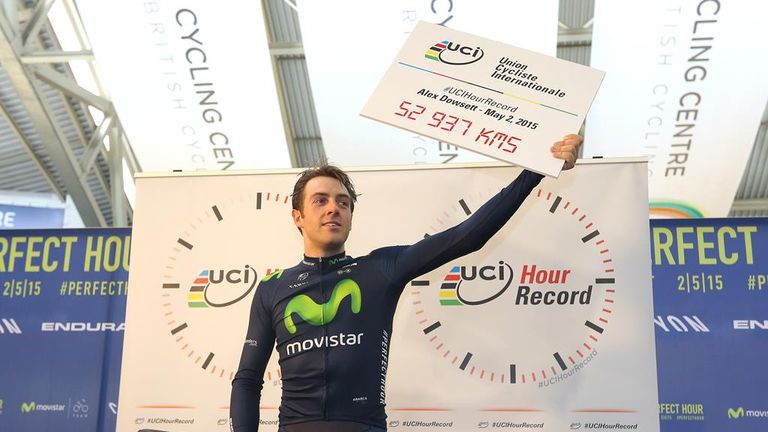 "The most efficient way is to keep the power [constant], and that in itself is a skill. If you look at Alex Dowsett's [graph], he went like that [upward line] because he went faster, but people like Thomas Dekker [who failed in an attempt in February 2015] were all over the shop.
"It's like sitting on the motorway in the fast lane revving it in third gear, braking really hard, revving it. It's just a case of putting it in cruise control at 70mph and sitting. It's the most efficient way for a record like this.
"And when you get something like that, that's perfection. It's a skill in itself. How does Ronnie O'Sullivan play snooker the way he does? You can't explain it."
Our programme will run from 6pm-8pm on Sunday, with the record attempt itself taking place from 6.30pm-7.30pm.