Sir Bradley Wiggins: Alex Dowsett is most likely to break hour record
New holder would welcome fresh attempts at his 54.526km mark
By Matt Westby
Last Updated: 08/06/15 4:52pm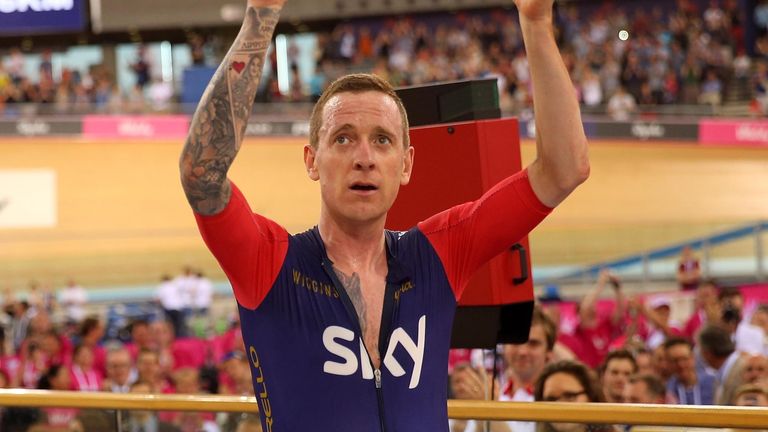 Sir Bradley Wiggins would welcome challengers to his new UCI Hour Record and has tipped fellow Briton and former holder Alex Dowsett as the most likely man to break it.
Wiggins beat Dowsett's previous record by 1.589km with a distance of 54.526km at the Lee Valley VeloPark on Sunday.
It was the second-longest record-breaking margin in the official history of the event and has set a daunting target for future attempts.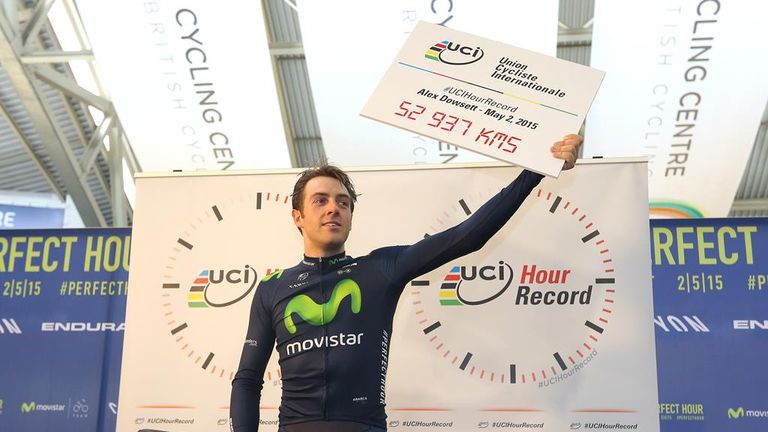 However, Wiggins is keen for his peers to attack the record and believes Dowsett, who is 26 years old, is best placed due to his relative youth.
"Personally I would love to see Fabian [Cancellara] and Tony [Martin] have a got at it," Wiggins said. "They don't have the track pedigree to have a go at it, but I wouldn't discount Alex.
"I would think Alex will have a look at that and consider his options. Alex, very much like me, will go away and do his homework and, if he thinks it is possible, he will have a go at it.
"But to be honest, Alex, the age he is at, he has probably got another eight years to have a go at this. Maybe not in the immediate future, but certainly in the next eight-odd years. Fabian and Tony  are running out of time, probably."
Having flourished on the Lee Valley VeloPark track in his record attempt, Wiggins is now looking forward to returning next March for the UCI Track Cycling World Championships.
He is likely to be part of Britain's men's team pursuit squad but admitted training for the hour record had rekindled his interest in the 4km individual pursuit, the discipline in which he won his first world track title, in Stuttgart in 2003.
He added: "Having done and hour and spent a long time riding round, it almost puts the 4km pursuit into perspective a little bit, so we were talking about coming back and doing the individual pursuit in London.
"I know it's not an Olympic event any more but it might be quite nice, 13 years on from winning my first world title in Stuttgart. And the times haven't really moved on a great deal.
"And obviously the team pursuit as well, depending on the conditions. I wouldn't have thought a world record [is feasible] because that was some ride the guys did here in 2012 [Britain's win at the London Olympics]. Those sort of rides only come around every four years, but certainly a gold medal is what the team is after."