Alex Dowsett breaks hour record with distance of 52.937km
Englishman eclipses previous mark by 446m
Last Updated: 23/05/15 1:39pm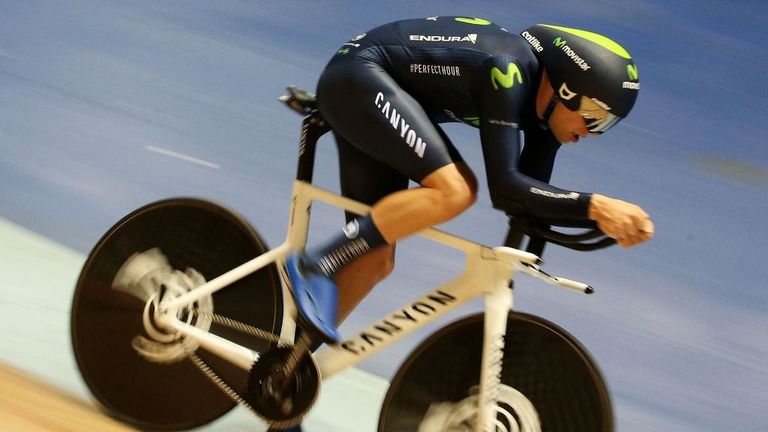 Britain's Alex Dowsett produced a perfectly measured ride to break the world hour record with a distance of 52.937km in Manchester.
The 26-year-old from Essex started down on record pace but got quicker as the challenge went on and ended up beating Rohan Dennis' existing mark of 52.491km by 446m.
He becomes the first Britain to hold the record since Chris Boardman's reign from 2000 to 2005.
Dowsett said: "I was expecting horrific and it was just terrible. I'm not going to lie, the first 30 minutes was easy. Easy compared to what I expected.
"I knew it was going to be easy early on, but I wasn't expecting that. I had to stay disciplined because the last 10 minutes was a bit grippy."
At the 30km mark Dowsett was eight seconds down on Dennis' record, set in Switzerland in February, but he then began accelerating and had drawn level with nine minutes remaining.
From there he rapidly opened a gap on Dennis' effort and it swiftly became a matter of by how much, not if, he would break the record.
Dowsett added: "The coaches gave me a plan, which I didn't like that much. Deep down I knew it was the right plan. We knew we would ride at an even pace that would actually put me behind Rohan until 45 minutes.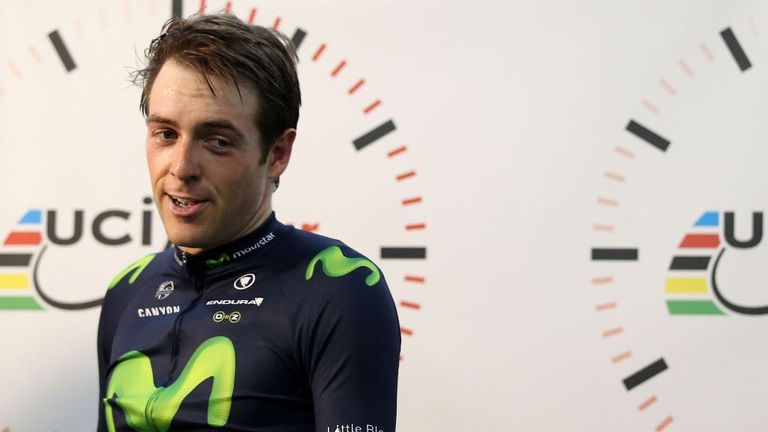 "I wasn't too keen on that, so it was about the half way point that I went up because I knew I had a lot left in the tank."
Dowsett's record is now the distance Sir Bradley Wiggins must eclipse in his own attempt at the hour record in London on June 7.
However, Dowsett suggested that if Wiggins broke his record, he may make a second attempt later in the year.
Asked if that was a possibility, he said: "Yeah, I hope so. Maybe after June 7."
Sir Bradley Wiggins' hour record attempt will be screened exclusively live on Sky Sports on Sunday, June 7.