Why every football club should be paying attention to FC Copenhagen
By Yinsu Collins
Last Updated: 28/03/18 10:50am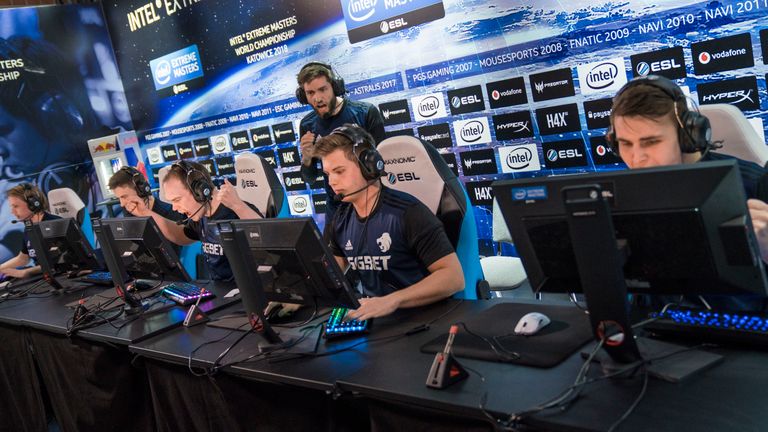 There's no hiding the fact more and more football clubs are getting involved in eSports.
With teams like Manchester City and West Ham United in the Premier League recruiting their own Fifa players and Fnatic partnering up with AS Roma, it's only a matter of time before every professional football club dips its toes into the eSports market.
However, some of them have come under fire in the eSports community for misinterpreting, mistreating and in some cases, totally disregarding what eSports is all about.
Last week, Esports Insider hosted a conference where panels of eSports professionals discussed this very issue.
FC Copenhagen, however, received unanimous praise in the industry for being able to venture into eSports the right way. So, how exactly have a 25-year-old Scandinavian club managed to take the eSports world by storm?
According to Christian Sorensen, the CEO of FC Copenhagen's eSports team, North, it is about finding a balance between doing business, understanding the industry and treating the players with respect.
Christian, who is a self-confessed eSports novice, was a commercial director at FC Copenhagen before becoming CEO of North full time. As someone who comes from a financial and business background, Christian reveals FC Copenhagen were always keen to go into eSports, but the right timing and partnership was what pushed them over the edge.
"We had a lot of people approach us suggesting we should do something with eSports. There were various groups coming to us trying to sell their team, pushing management consultant and all different types of things," he said.
"During the summer of 2016, we started to look more into it and I was the project leader but I am not an eSports person, I've never really been into gaming so that was just purely business. For me, it is all about developing FC Copenhagen's brand into a new business area. We thought, why not? We'd have a new audience and that was exciting.
"At that time, we knew that what we really excel with at FC Copenhagen is optimising performance groups. We know how to handle professional athletes and all these things, but we didn't have a lot of experience in constructing a brand around eSports.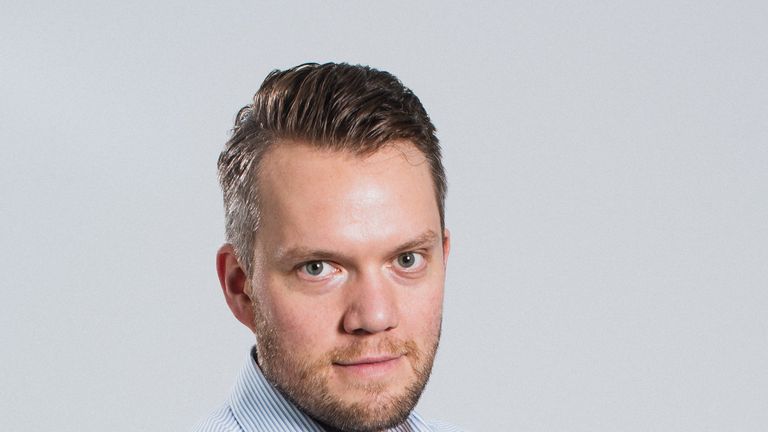 "So, we ended up partnering with Nordic Film, a large media film distribution company, they want to have a part with us in this adventure."
Unlike the other football clubs that have lent their names to their eSports teams, Christian revealed FC Copenhagen made a conscious decision to steer away from that and thus 'North' was born.
He said: "We decided to call it North because, obviously, we're placed in the North. If you look at the logo of FC Copenhagen, you can see similarities and we needed something that represented Nordic Film as well.
"More importantly, we didn't want to be called 'FC Copenhagen eSports'. We look at North as a global brand, if we called it FC Copenhagen eSports, we would be limiting the brand to greater Copenhagen.
"We don't have a second market, we are not Manchester United or Manchester City who have a huge crowd in Asia and the States and so on. We are just a big club in Scandinavia and that's it! Calling it FC Copenhagen would have really limited ourselves too much."
The team's name is not the only aspect that separates North from some of the other football club eSports partnerships. Christian recognises the differences between North and their competitors and is very proud of it.
He said: "I think one of the problems of sports clubs buying into teams or buying into teams with their own management is the culture clash. I do think Fnatic and Roma is an example of it being done very well but there are others who don't.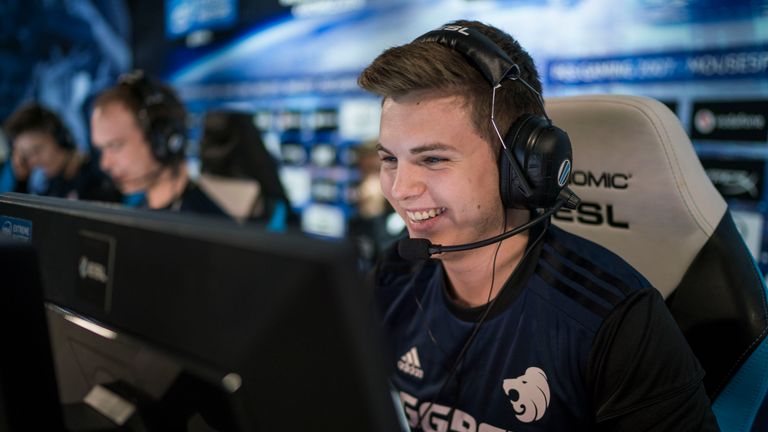 "Things could easily go wrong because of that culture clash. What we did is, we bought a team and a coach but the whole commercial organisation structure around it was built from the business side of Nordic Film and FC Copenhagen. We have combined a business mind-set with a handpicked team to make sure they work well with each other every step of the way.
"If a sports club comes in and don't take the time to sit down and try to understand it then of course they will fail."
For Christian, FC Copenhagen's decision into eSports is very much about making money, comparing it to 'something close to a start-up'.
He said: "This is an investment, we're not quite sure when we'll see it start paying back but I am sure it will. Some of this is within my hands such as securing sponsors and building the structure.
"But a lot of the things towards eSports being a commercially attractive business is about the structural changes as well.
"It is important to build something commercially attractive to broadcasters because that's where the money comes from. When the TV rights get involved, that becomes, as you would say, 'proper' money."
"There is a lot of money to be made in eSports but it is a much longer process. This is not a marketing stunt from FC Copenhagen, we're in the business because we respect its legitimacy.
"You can think of it as something close to a start-up because it's so new and we're building a brand from the bottom up."
Despite admitting the intention to create North is financially driven, Christian also places an importance on treating the eSports players with respect.
He said: "What we've done from day one is to make sure players know that we respect them as athletes. They get the same opportunities our football players get and just like the football players, they need to go out there and prove themselves too.
"I feel, with that kind of arrangement, the whole eSports community are really eager to receive that kind of respect and validation. Everybody is happy because we accept them and we understand them.
"Of course, I get frustrated with them sometimes because the guys forget their headsets or whatever but it is no different with the football players.
"The only difference is, the football players are used to this, they've had people carrying their bags since a young age whereas eSports players are still trying to get used to the whole experience."
North currently have two teams in Counter Strike made up of five players in the starting roster and five players in the academy.
With a DreamHack Open title under their belt as well as placing top five in various other tournaments such as ESL Pro League and ELEAGUE CS:GO Premier, a part of North's success has been down to their scouting system.
Christian said: "We know all the players from 14 years old and up in Scandinavia. When they start playing competitively, we know who they are, we know their skill sets and set up plans on when would be the best time to contact them.
"Timing is very important because in order to join our academy, sometimes they'd have to move. You can't take a 15-year-old and move him from his home to where we are so it's about balance.
"When they join our academy, we'll give them a year, see how they develop and see if they become good enough for our first team or good enough to be sold, otherwise they would lose their place."
Most football clubs have used competitive Fifa as a way into the community, but Christian explains that North made a conscious decision to go with CS:GO instead.
He said: "Whilst Fifa is considered an eSport, it is more of a game that you prefer to play yourself. It is boring to watch others do it. So, if you're with your mates and someone else is playing, you're just waiting for your turn and it's not something you'd sit down on a Saturday night and watch either.
"People always prefer to watch the real thing which in this case is football. I feel that is a problem with all the other electronic sports games that have a real-life counterpart.
"For example, you can watch someone control an electronic version of Cristiano Ronaldo or you can watch the real Cristiano Ronaldo, which would you prefer?
"We chose to start a Counter Strike team because it is one of the top-tier eSports titles and because it has a really strong foothold in Scandinavia and northern Europe. It is a good place to start for us because there are a lot of Danish talents within Counter Strike.
"Our ambition however, is to build it from there and to expand to other games such as Rocket League and Call of Duty so we can become this multi-game organisation."
Both Christian and North are still relatively new in the industry but they are determined to make it a success.
It is this attitude along with professionalism that has allowed FC Copenhagen to achieve an understanding of the community which has helped North's growth.
It'll be interesting to see if other football clubs will adopt this approach in the future - they'd be foolish not to.