Wunder hits back at 'doubters' after G2 pick up seventh European title
By Yinsu Collins
Last Updated: 19/04/20 8:24pm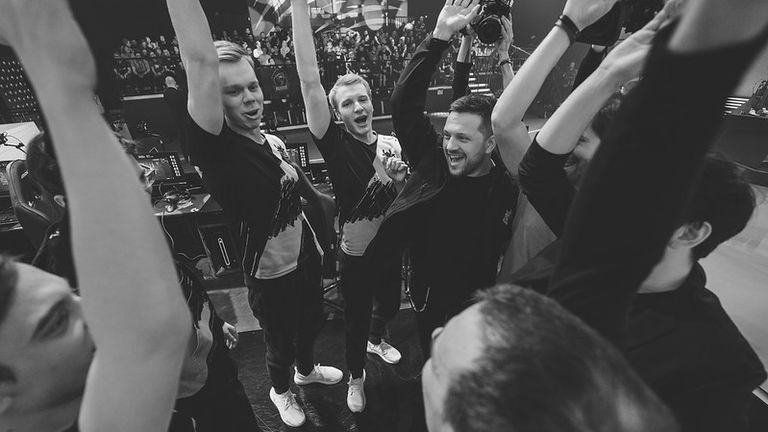 The 2019 MSI winners looked shaky in LEC playoffs after losing to rookie team MAD Lions in the first round but have since climbed their way back to the top by defeating rivals Fnatic in the finals.
Wunder admits G2 were not in top shape in the playoffs stage but says they were motivated by wanting to prove their doubters wrong.
He said: "It's understandable that people doubted us. We lost against MAD Lions in the first round and if we played how we played against them against Origen or Fnatic we would have lost too. I understand it was hard for people to predict and expect us to get better again but people don't see what goes on behind the scenes which is why I was confident that we had it in us to beat Fnatic coming into today.
"I don't fault people looking in from the outside thinking that Fnatic were the favourites because they played well throughout the Split, they played really well against every other team so it's understandable they were the favourites.
"But we had a lot of doubters, a lot of people thought Fnatic would beat us so it was kind of a big moment that we proved everyone wrong, we showed up."
The LEC playoffs were played online after a brief hiatus due to the coronavirus crisis. There was also a scheduling shift, where teams would usually get a break between Week 9 and Playoffs but they weren't able to take advantage of the week off this Split - something Wunder believes was a huge detriment to G2.
"My biggest take away from this Split is realising how big of a difference having that week of break makes. It made a big difference for us because we didn't get enough practice on the patch or study enough to be sure of what we wanted to play which is what happened against MAD. The first time we played them in Playoffs we were all over the place and we didn't even play some of the draft that much before we used them on stage.
"Against Fnatic, we had a more straight forward gameplay, something we had practised and had time to polish which made us way better."
Despite having to play from their gaming house, G2 were still able to lift the LEC trophy, albeit in a somewhat awkward fashion.
Wunder revealed: "Lifting the trophy from home was really weird. We were just standing there in front of the camera with the trophy and waiting. I was holding it and it was kind of heavy for the five minutes we had to wait. We had to look into the camera and lift the trophy in the gaming room that we sit and play in every single day so it felt weird. Playing the finals from home also felt really surreal."
By winning Spring Split G2 have also secured their spot at MSI, where they'll be given a chance to defend their 2019 title. However, as a result of how the Coronavirus has affected not just Europe but other regions, MSI has also been delayed to July with Summer Split being pushed forward to May.
Wunder recognises the difficulties his team might have with Summer Playoffs MSI and Worlds all scheduled close to each other but believes they still have a strong chance to win it back to back.
He said: "It's really hard to say, you can always look at the pros and cons of it. I do think that it's going to be harder to balance out, in theory having MSI and Worlds so close together, it's going to feel weird at least. We're just going to try and take it as calmly as possible during Summer Split that will hopefully be enough for us to go into playoffs at least. Hopefully, we've got that covered.
"I'm not quite sure how other regions are looking right now because everything is kind of all over the place. I'm not sure if the Asian teams are that good right now but come MSI everyone will get on the same level, or at least more consistent but hopefully we'll have the same chances to win it as last year."