Kate Richardson-Walsh backs women's sport collaboration
By Charlotte Bates
Last Updated: 03/10/16 1:38pm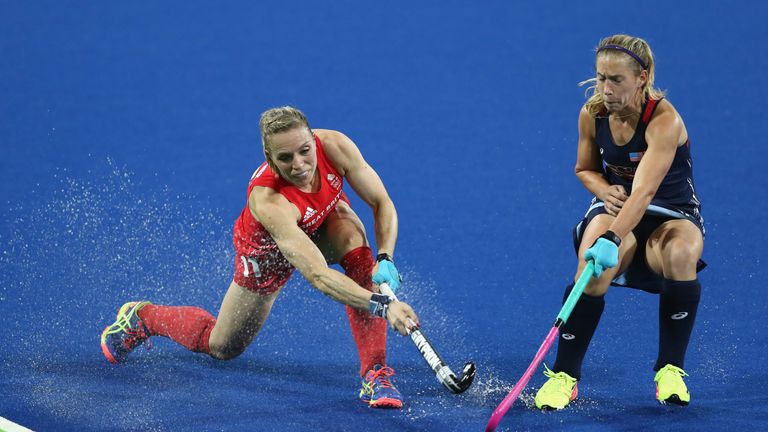 Three sport governing bodies are collaborating ahead of England's three World Cups and England hockey captain Kate Richardson-Walsh believes it is a defining moment for women's sport.
England Hockey, the England and Wales Cricket Board and England Netball have launched a project called 'Team Up' to gain momentum for respective home Women's World Cups over the next three years.
The initiative is designed to build a bigger fan base ahead of the 2017 ICC Women's Cricket World Cup, 2018 Women's Hockey World Cup and the 2019 Netball World Cup, all of which will be held in England.
"We love team sports; cricket, rugby and football but they are mostly male dominated," the 36-year-old Richardson-Walsh told Sky Sports News. "Now cricket hockey and netball want to do something together and do something very special.
"There are so many fantastic things you can get from a team sport. I was a shy little thing when I was younger and playing hockey really brought me into a comfortable place where I could really be myself."
Four-time Olympian Richardson-Walsh led the women's hockey team to their first ever Olympic gold at the 2016 Rio Games with a thrilling shoot-out win over the reigning champions, and the England cricket captain Heather Knight was inspired watching their success.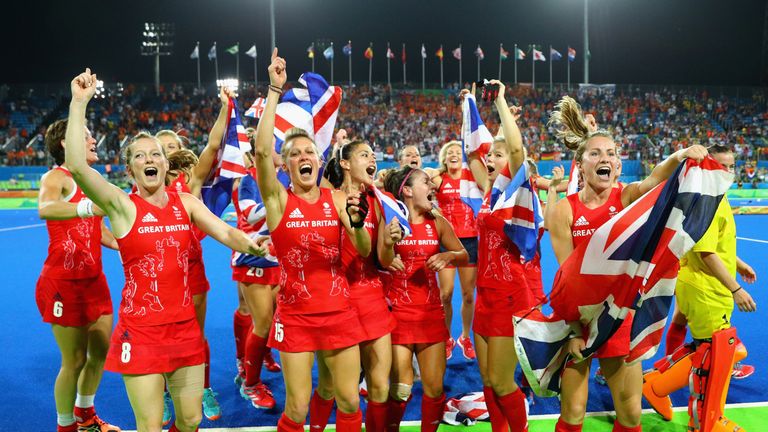 "It's brilliant I watch Kate and her team win gold in Rio and know many people who did,"  said Knight, who was appointed captain after Charlotte Edwards stepped down.  "I found that very inspiring and a brilliant thing to watch.
"Its things like that get girls involved. It's going to be great that there is going to be a three World Cups. It's a unique opportunity to have those together."
All three national governing bodies are aiming to have packed stadiums for their World Cups in order to maximise the legacy the competitions leave behind, and England netball's Jo Harten believes it will help women's sport grow as a whole.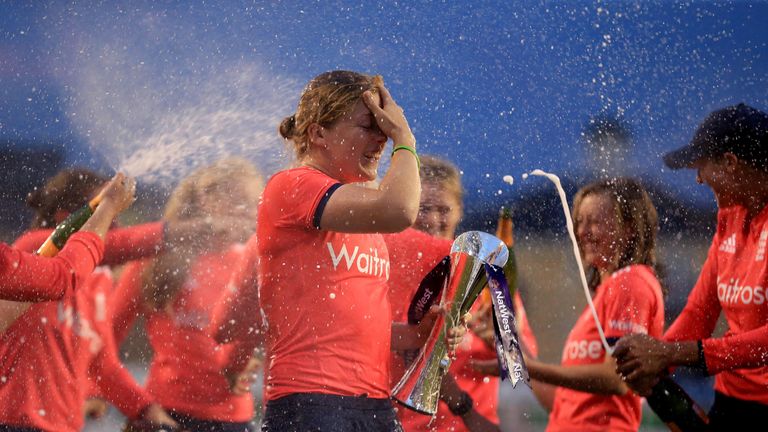 "I think it's really powerful for women's sport in this country to have hockey, netball and cricket joining forces," insisted Harten, who was part of the England team that beat South Africa in Netball Quad Series.
"To try and leave not just that individual sport legacy, but whole legacy for women's sport for girls and women across the country is huge."