Kate Richardson-Walsh says Rainbow Laces campaign can make real difference
By Katie Shanahan
Last Updated: 22/11/17 8:47pm
Kate Richardson-Walsh believes the Rainbow Laces campaign can help more people from the LGBT community get into sport.
The former England and Great Britain hockey captain has shown her support for the initiative, set up by Stonewall.
The campaign's activation this year runs from November 24 to December 3, and clubs across the Premier League are among those playing their part to fight against types of discrimination that affect LGBT people in sport.
Ahead of Rainbow Laces week, there have been lots of football clubs, including Liverpool ahead of their Premier League match against Chelsea, voicing their support, while governing bodies and clubs in many other sports are also backing the campaign.
"I think the Stonewall Rainbow Laces campaign is important to me as it gets people talking," Richardson-Walsh told Sky Sports News.
"It's a really simple, visual thing to have those bright laces on and get some conversation and support around the LGBT community."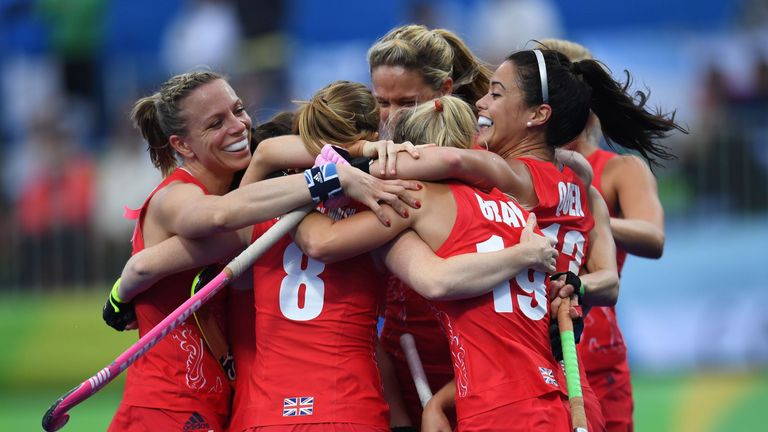 After Rio, Richardson-Walsh was awarded an OBE in the Queen's Honours List at the end of 2016, having made 350 appearances for her country and captaining her side for the last 14 years.
But Richardson-Walsh, who is the most capped female hockey player in her country's history, believes more can be done to break down the barriers that face diversity in sport.
"I can see that pressure," she added. "Certainly in the big sports and particularly male sports, football, rugby, tennis cricket.
"You see very few openly gay or bisexual male sports stars. I understand that pressure and we need to support them with their allies.
"So the more we can talk about it, the more we can normalise it. Hopefully, it won't be an issue in the future."
Richardson-Walsh and her wife and team-mate Helen have been true ambassadors for the campaign, with them both appearing at the Rainbow Laces Summit in Manchester earlier this year.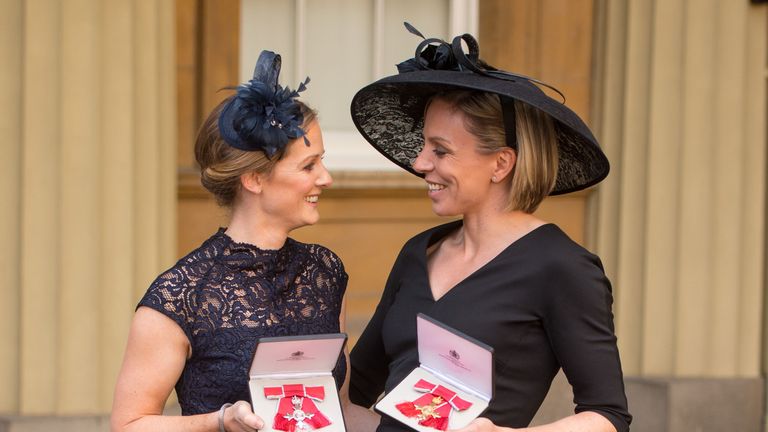 "I am very fortunate, I have a very supportive family, a very supportive partner and an amazingly supportive team and set of coaches and staff, which enabled me to be comfortable in my own skin and be open and honest about my sexuality," said Richardson-Walsh.
"But I know not everyone is in that comfortable place. And that's why this campaign is so important, because we want allies.
"We need people outside the LGBT community to say we accept everybody here and we don't judge anybody on their sexuality and welcome everybody with open arms.
"I really do believe we can get there," she added. "But right now, we just need as many people on board, getting the Rainbow Laces on, having this conservation and supporting the LGBT community."