NHL in mourning after the death of Gordie Howe at the age of 88
By Andy Charles
Last Updated: 10/06/16 3:46pm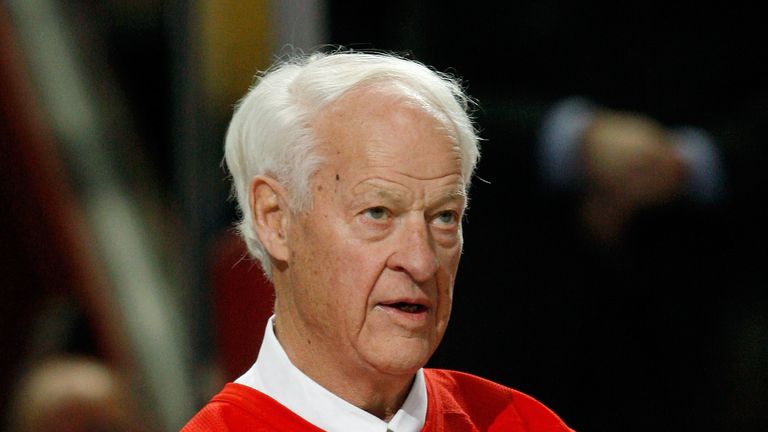 National Hockey League great Gordie Howe has died at the age of 88, the Detroit Red Wings have confirmed.
Howe, known as "Mr Hockey", is widely regarded as one of the sport's greatest players, playing his first 25 years with the Red Wings and holding a number of scoring records that were only broken by Wayne Gretzky.
Howe made his NHL debut in 1946 for Detroit, and led the league in scoring every year from 1950 to 1954, and again in 1957 and 1963 - Howe set a new record for points scored in 1953 when he became the first player to reach 93 in a season.
Howe retired in 1971 and was inducted into the Hockey Hall of Fame 12 months later but, in his mid 40s, he decided to make a comeback for the World Hockey Association's (WHA) Houston Aeros, a team who had also signed his sons Mark and Marty.
He led the Aeros to successive championships and, when the WHA folded he had one more season in the NHL with the re-named Hartford Whalers, scoring 15 goals at the age of 52.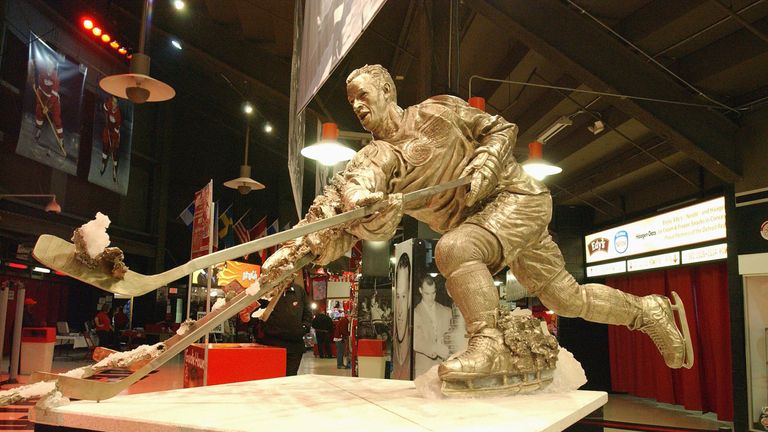 The NHL named him as the inaugural recipient of the league's Lifetime Achievement Award in 2008 and his legacy remains, with players who score a goal, an assist and are involved in a fight in the same game being said to have achieved a 'Gordie Howe hat-trick.'
By the time of his second retirement, in a record 1,767 games, Howe had scored 801 goals and added 1,049 assists along with a total of 1,685 penalty minutes.
Howe had suffered with health problems for the last decade, being struck down by dementia, and fears for his life grew in 2014 when he suffered what was described as a major stroke.
He is survived by three sons and a daughter - his wife Colleen died in 2009.