Toronto Maple Leafs select Auston Matthews with top pick in NHL draft
By AFP
Last Updated: 25/06/16 8:41am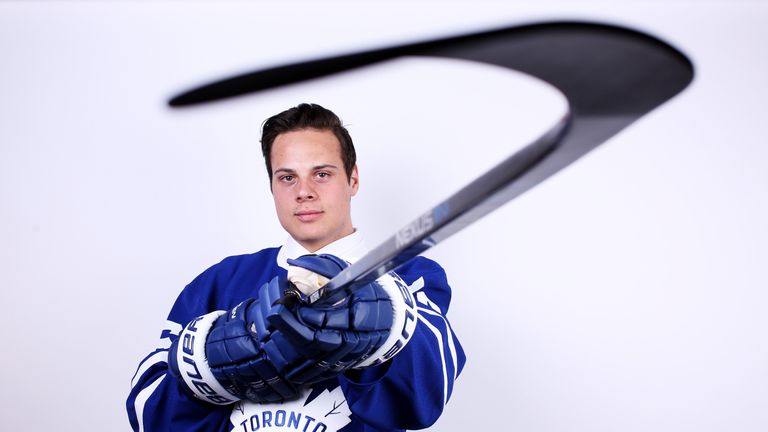 The Toronto Maple Leafs selected Arizona teenager Auston Matthews with the No 1 pick in the NHL draft as a record 12 Americans were chosen in the first round.
Matthews was considered to be the consensus first overall pick heading into the entry draft, and he goes to a team that desperately needs a goal-scorer and a leader.
The Leafs, one of the original six franchises, have missed the post-season in 10 of the last 11 seasons and have not won the Stanley Cup since 1967. 
"It is a dream come true. Especially going to the storied franchise like the Toronto Maple Leafs," said Matthews. 
Finnish goal scorer Patrik Laine went second overall to the Winnipeg Jets.
The Columbus Blue Jackets made the first surprise pick of the day by choosing center Pierre-Luc Dubois of Canada with the third pick at the First Niagara Center in Buffalo, New York.
The Edmonton Oilers then wasted no time grabbing Laine's Finnish compatriot Jesse Puljujarvi for the fourth spot.
Defenseman Olli Juolevi was taken by the Vancouver Canucks, giving Finland three picks in the top five.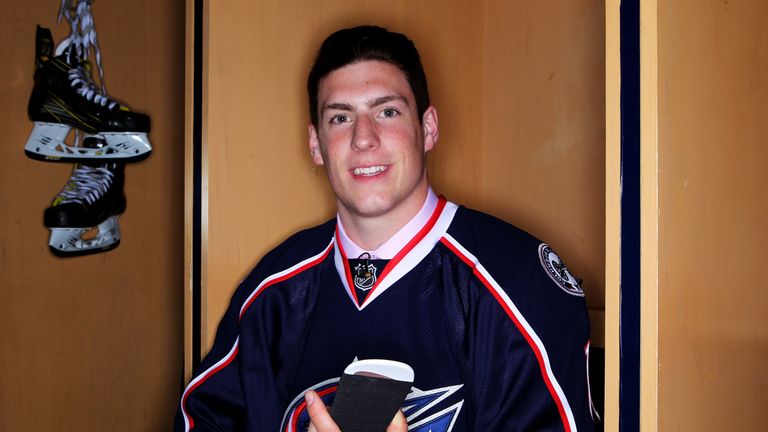 There were 12 Americans selected and 11 from Canada, making in the first time that the United States has had more picks than their North American neighbour. Matthews is also the seventh American to be taken first overall.
The 18-year-old is the first player from the desert city of Phoenix to be picked No 1. He started playing hockey at age seven.
"Hockey is rapidly growing in all southern parts of the country and so to be a part of that is unique," Matthews said.
Playmaker Puljujarvi was named MVP of the 2016 World Junior Championships with 17 points in seven games.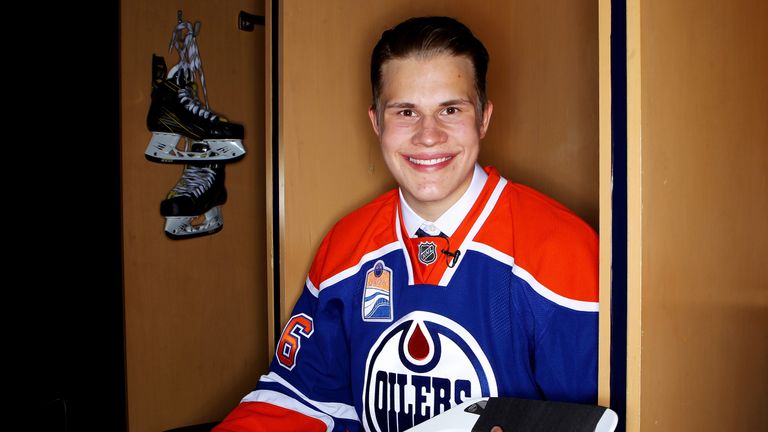 "I am ready to play next year," he said. "It is a very exciting day for me. Edmonton is a great hockey city."
There were also several significant trades made on draft day with the biggest being the Calgary Flames acquiring goaltender Brian Elliott from the St Louis Blues.
The Blues received the Flames' second-round pick (No 35 overall) and a conditional third-round pick in 2018.
Meanwhile, the Chicago Blackhawks acquired two second-round picks (39th and 45th overall) from the Montreal Canadiens in exchange for gritty veteran forward Andrew Shaw, who is set to become a free agent on July 1.