Pittsburgh Penguins defend White House trip to meet Donald Trump
By AFP
Last Updated: 10/10/17 10:29pm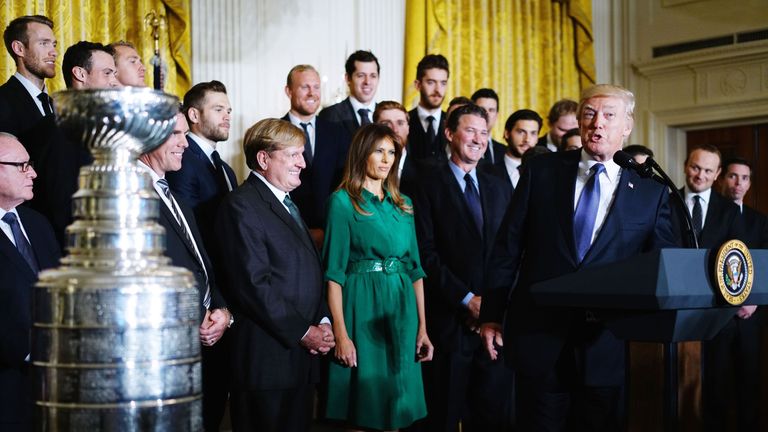 The Pittsburgh Penguins head coach defended his team's decision to visit the White House amid controversy over Donald Trump's attempts to silence a wave of sports protests.
Mike Sullivan insisted the visit "was not political" but rather a celebration of the team's Stanley Cup championship last season.
Sullivan said he would have no problem if his largely Canadian and Russian team would take a knee during the anthem.
"We are respectful of anyone's right to protest or demonstrate as they see fit," he said.
Scores of NFL players have taken a knee during the anthem in defiance of Trump, who has claimed the practice was an insult to the country, US flag and veterans.
Former NFL quarterback Colin Kaepernick first began kneeling last year to highlight unjust treatment of African-Americans.
Trump's tirade provoked defiance, with a large number of players dropping to one knee during the anthem, while other players stood with arms interlocked.
Last month Trump rescinded an invitation for NBA champions the Golden State Warriors to visit the White House because of what the president called hesitation by Steph Curry in deciding whether to make the traditional champions' trip to Washington.