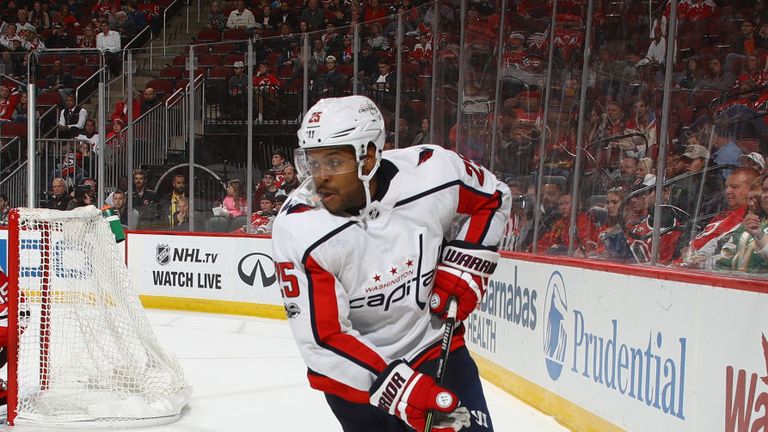 Washington Capitals forward Devante Smith-Pelly says he is disgusted black athletes such as himself continue to be the targets of racial taunts from fans.
"It's sad that in 2018 we're still talking about the same thing over and over," Smith-Pelly said a day after he was singled out by four fans in Chicago.
"You'd think there would be some sort of change or progression, but we're still working toward it, I guess, and we're going to keep working toward it," he said.
The comments were Smith-Pelly's first a day after four fans were ejected from Chicago's United Center for chanting a racial taunt while he served a penalty for fighting during the Capitals' 7-1 loss to the Blackhawks.
An off-ice official sitting next to Smith-Pelly notified building security, and the fans were ejected.
Smith-Pelly said the fans were chanting "basketball, basketball, basketball," and understood immediately what it meant in being directed at a black hockey player in a sport dominated by white athletes.
Smith-Pelly also says he was confronted with a similar chant during a tournament in British Columbia.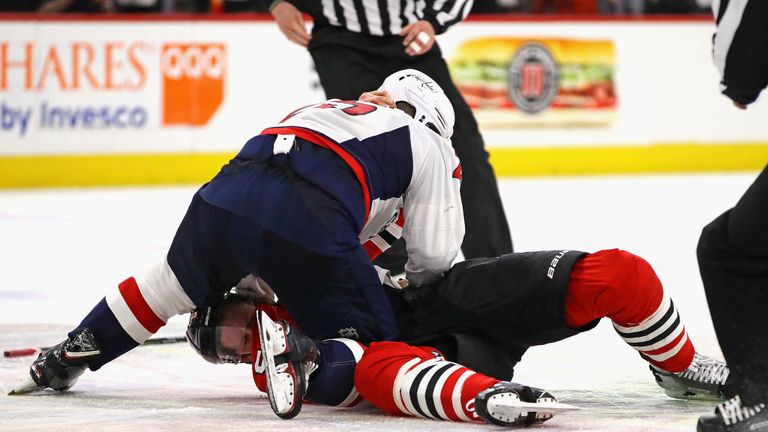 NHL Commissioner Gary Bettman released a statement saying the league condemns the fans' behaviour and backs the Blackhawks for ejecting the offenders.
Bettman said no one "should ever have to endure such abuse at one of our games." The Blackhawks meanwhile apologised for the incident.
"We are committed to providing an inclusive environment for everyone who attends out games and these actions will never be tolerated," the team said.
Smith-Pelly stepped forward publicly to call out the fans for what they said because he didn't want to "brush it under the rug."
"I guess I'm trying to get the conversation started and show whoever these people were their true colours," he said.