The Washington Capitals are Stanley Cup champions for the first time in their 44-year history after a 4-3 win in Las Vegas sealed a 4-1 series success over the Golden Knights.
Lars Eller scored the decisive goal with less than eight minutes remaining at the T-Mobile Arena on Thursday to clinch a record 10th away win in the NHL playoffs.
Capitals captain Alex Ovechkin was awarded the Conn Smythe Trophy, honouring the most valuable player of the Stanley Cup playoffs. The three-time Hart Memorial Trophy winner [regular-season MVP] had 15 goals and 12 assists in 24 postseason games.
Ovechkin and his team-mates are Washington's first championship hockey team and their city's first champion in a major pro sport since the Redskins won the Super Bowl in 1992.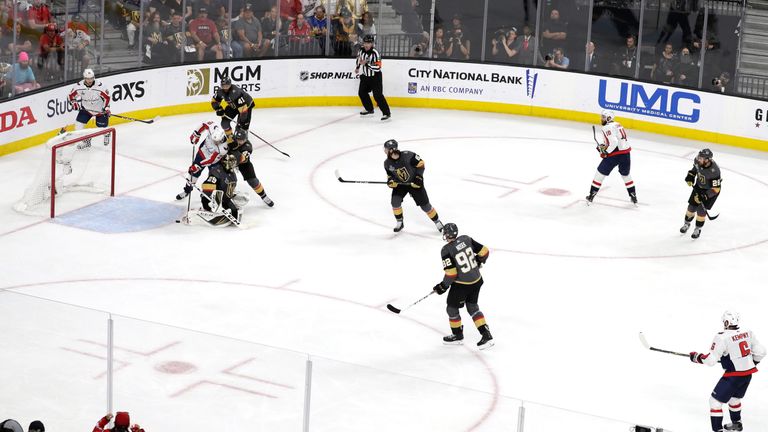 Ovechkin, Jakub Vrana and Devante Smith-Pelly all scored goals in game five, while goaltender Braden Holtby made 29 saves.
It meant the Golden Knights ended their stunning debut season with the first four-game losing streak in franchise history.
Ovechkin put the Caps up 2-1 in a crazy second period when he set up in his customary spot in the left faceoff circle and put Nicklas Backstrom's cross-ice pass into a sliver of open net.
But after David Perron tied it with a deflection goal while falling into Holtby's net, Reilly Smith put Vegas 3-2 up after Ovechkin was sent to the penalty box for tripping.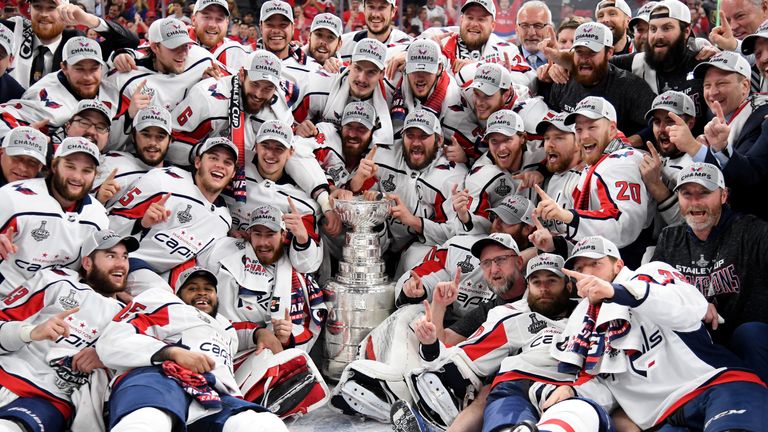 Washington pressed early in the third but didn't connect until Brooks Orpik flung the puck at the net against the run of play.
Smith-Pelly barely controlled the puck and stretched out to fling it toward the net while falling face-forward, and it slipped inside Vegas goalie Marc-Andre Fleury's post for the veteran forward's seventh goal of the postseason, matching his total from the entire regular season.
Moments later, the Knights struggled to keep up with the Caps' puck movement and left Brett Connolly open for a shot.
Fleury stopped it but the puck fell to the ice underneath him and Eller fought off Luca Sbisa and slapped the puck into the net for the game winner.
"We did it," said Ovechkin, whose 15 playoff goals set a franchise record. "That's all that matters.
"Look at the smiles on my team-mates. This is something you'll never forget. This moment, I'll remember for the rest of my life. I'm so happy. It's unbelievable."