UFC's Jimi Manuwa on his childhood in Africa, 'wrong decisions', and finding sport aged 28
"I was getting up to mischief, and doing silly things - I made the wrong decisions as a kid. I learned from them."
By James Dielhenn
Last Updated: 31/05/17 5:03pm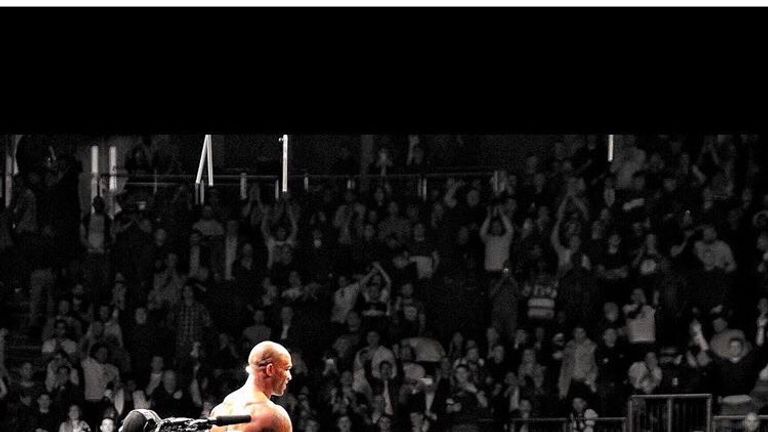 Britain's UFC juggernaut Jimi Manuwa was not always an athlete gunning for world titles. For the first time, he explains his road to the top…
Jimi Manuwa can easily pinpoint the day he knew his life needed to change. But the pathway into becoming a professional athlete, much less a fighter capable of challenging for a world championship, was still not something he had yet considered.
"Prison was horrible," he exclusively told Sky Sports about the day his decision to change was made. "I knew it wasn't the place for me. It motivated me to not go there again, I got a wake-up call."
Lagos to London
Samuel Babajimi Manuwa, one of the UFC's most devastating knockout artists, is reflecting upon simpler times while overlooking a bustling London high street which has since become home.
"My parents are Nigerian but I was born in California because my dad went to uni there. I left there aged three to go to Nigeria, I was brought up there, and came to London aged 10. It was a big change for me.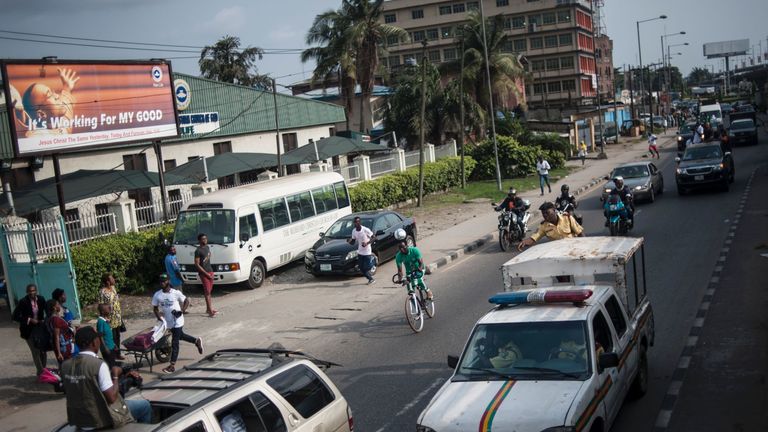 Nigeria was great, I've got nothing but great memories of being adventurous on my bike, and everyone knowing me in the area.
Jimi Manuwa
"Nigeria was great, I've got nothing but great memories of being adventurous on my bike, and everyone knowing me in the area. I was a crazy kid, doing races and playing football. London was stressful because I went to a private school in Nigeria and, when I came over here, I was three years ahead of the kids in my class. I was double smart.
"I had so much energy so I would get into trouble, and I couldn't settle down. They would threaten me: 'if you don't behave we won't let you do PE!'"
'Wrong decisions'
A thick south London accent offers no insight into Manuwa's formative years in Africa, and his eloquence offers little clue about a life that briefly threatened to go off the rails when he arrived in the capital.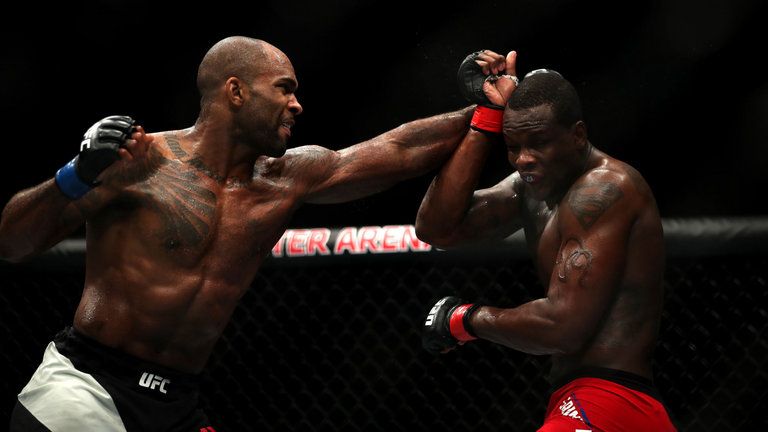 "At the time, I thought I was a normal kid," he said. "You make mistakes. I wouldn't say it was the wrong crowd because I wasn't peer pressured into doing anything. I was getting into trouble, I didn't finish school.
"I was getting up to mischief, and doing silly things. It had nothing to do with my upbringing, it was just because I made the wrong decisions as a kid. I learned from them.
"I turned things around. I got into business when I came out of prison. I had always been business-minded, so I started buying cheap cars and renting them out to my mates to make money. I still do that, but with more prestigious cars.
"I would always make stuff happen; I soon got into property to make money. My love for business started as a teenager when I saw other people making money. I made bad decisions… it was all money-orientated. We liked nice things as teenagers."
Fighting for a living
Manuwa, now 37 and ranked No 4 in the UFC's light-heavyweight rankings with a justifiable shout at challenging for the sport's top prize, had not even started the sport a decade ago. His rise is uniquely remarkable, because he had never competed in any sport until his 28th year.
"I was watching the fights and thinking 'I can do better than these guys'. I could fight as a kid, I never lost a fight. I always knew. Even when I first started I knew I'd be one of the best in the world if I trained and taught myself. I was already into weight-lifting and fitness, so I was already fit and strong. I had the raw aggression but I needed to learn how to punch, kick and grapple.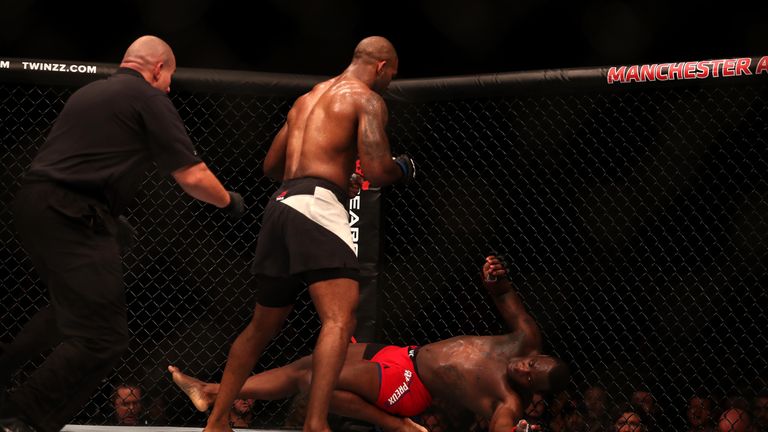 "I remember sparring with James McSweeney, who fought in the UFC, and he took the mick with me. Kicking me in the head! I never gave up though, and that was just a few months into my career. Fighters used to give me 10 jabs without me knowing how to get out of the way. I was thrown into the deep end. I've dislocated my shoulder and fractured bones in training, too. I could tell you stories about me getting beaten up.
"The worst one? I sparred my coach Dino Miringou without shin pads and he was kicking my leg. I had to go to hospital because my leg had swollen up - I was lying there thinking 'I'm going to get him back'."
Stockholm syndrome
There have been setbacks - 14 consecutive stoppages were followed by a maiden defeat to Sweden's Alexander Gustafsson at The O2 Arena in 2014. Upon Manuwa's return to headlining the venue last month when he wiped out Corey Anderson, Gustafsson was in his corner. Some turnaround.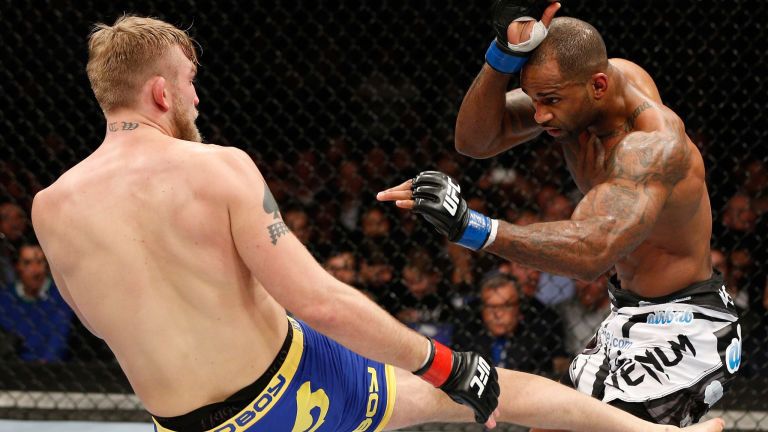 "I haven't got an ego - just because he beat me, I don't need to get it back," Manuwa reflected on a decision to uproot his training camp to Gustafsson's Stockholm base.
"Going to All-Stars Gym was no problem, it was the right move for me, and that's shown in my recent fights. They welcomed me with open arms. Had there been something that I didn't like, I wouldn't have gone back. I went to [major California gym] Alliance in 2011 and didn't like it - I'd planned a three-week camp but left after 10 days.
"I said 'get me out of here'. The atmosphere, the people… maybe because I wasn't in the UFC yet. I didn't feel like there was any help. I was a bad experience so I thought 'never again'. But All-Stars is a whole different atmosphere."
Evolution
As noticeable as Manuwa's improvements inside the cage - where he once hunted the knockout, he now patiently awaits it - is his embracing of the entertainment industry that he once resented. A year ago he would refuse to mention other fighters; after his most recent victory, he called for a boxing match against David Haye.
"I'm evolving, and moving with the sport," he explained, insisting there was no moral dilemma. "Now I feel like I can defeat any man in the world. Before, I was moving up the ranks so I let my fighting do the talking. Now I'm at the top of the food chain so it's time to start calling the shots."