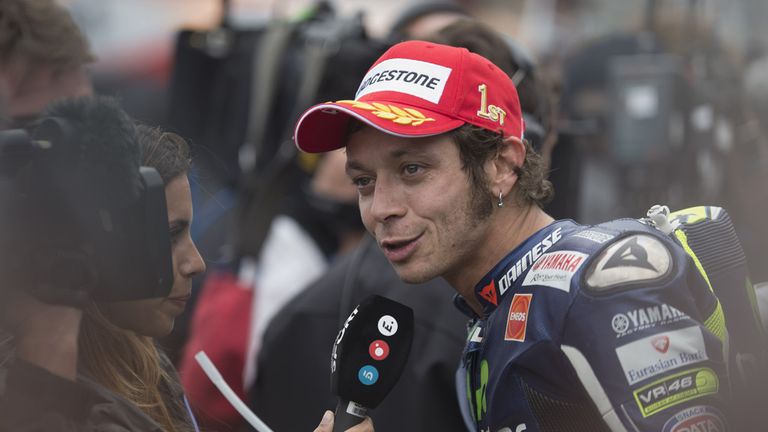 Italian MotoGP great Valentino Rossi has been taken to hospital after being involved in a motocross accident on Thursday, his Yamaha team said in a statement.
They said the 38-year-old rider, a seven-times MotoGP (500cc) world champion and currently third in the top class, had been diagnosed with "mild thoracic and abdominal trauma" in a hospital check-up after the accident in training in eastern Italy.
"No fractures have been detected in any part of the body and no serious traumatic pathologies were found," the team added.
Rossi's home grand prix at Mugello is the next round of the MotoGP championship on June 4.
A further medical bulletin will be issued on Friday, the team said.
Rossi had led the riders' standings until last weekend's French Grand Prix at Le Mans, where he crashed on the last lap while battling for victory with Spanish team-mate Maverick Vinales.