Lando Norris' Diary: F1 Testing Hungary
By Lando Norris, Carlin F2 driver: @LandoNorris
Last Updated: 04/08/18 9:08am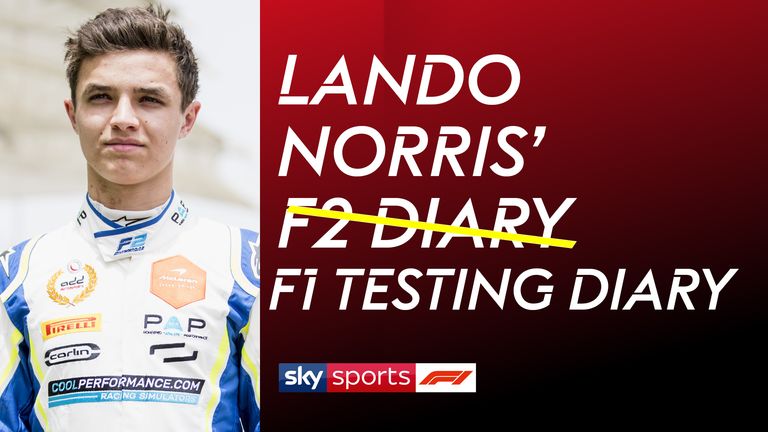 Lando blogs on his latest F1 testing with McLaren...
I had a lie in after Sunday's race but then spent the afternoon on Monday with the McLaren guys going through our work plan for the following two days.
We had a set run plan for both Tuesday and Wednesday, development work and in particular aero stuff so didn't get the opportunity for performance runs and setting quick times - that was not what this test was about unfortunately for me!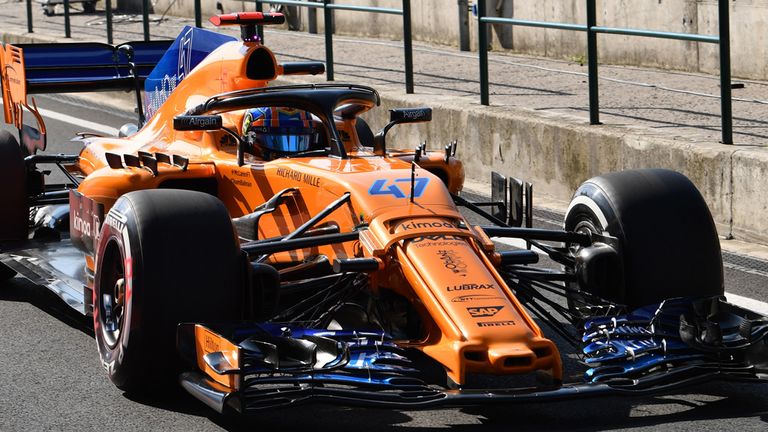 The final hour on Tuesday was quite tricky because it was the first time I'd driven an F1 car in the wet and it was quite a different experience to my F2 car. The biggest difference in the wet between F2 and F1 is that there's so much more power in F1 as being on the throttle earlier has a bigger advantage. So at Turn One, or on corners where there are long straights after, it's much better to have a wider line and get on the throttle earlier than in F2.
In F2 I was basically on a tighter line everywhere, which is different to normal, but this track seems quite weird for it. And we could get away, because traction was so difficult it was better to be on the inside, and with less power. The exits weren't so important let's say, but in F1 there's so much more power and more downforce that getting on the throttle a few metres earlier and going on a wider line therefore has a bigger advantage.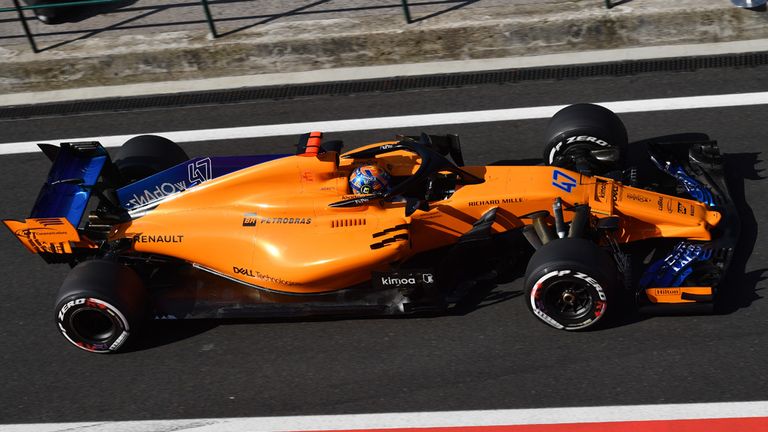 These test days were just as important as any other days I've ever done. Whether it's Barcelona, Abu Dhabi, here last year, they're all important in terms of how I drive on-track, my behaviour off-track, my feedback, and how I try and move everything forward. I don't think this is really any more important than anything else, it's just another chance for me to prove and go out and learn for myself, and at the same time obviously doing a better job is more convincing for them.
The first important thing is being able to jump in the car and get up to a pretty reasonable base quickly, not wasting time being terrible and taking ages to get up to speed. A lot of it is jumping in and being within a few metres straight away on the braking points and high-speed corners - all the really difficult things, basically.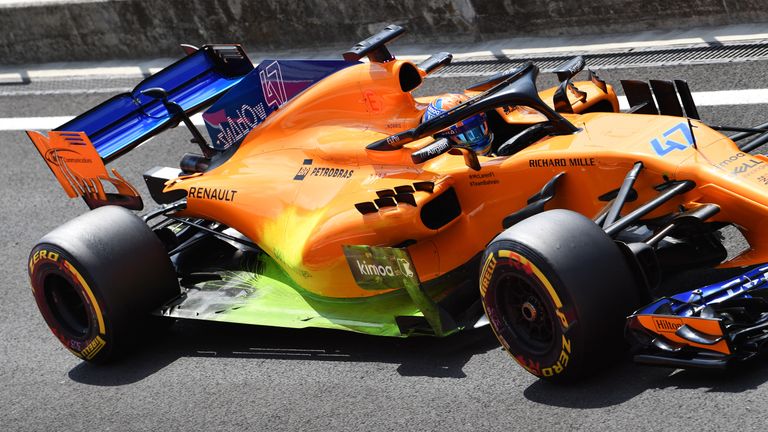 Secondly, just having the consistency when doing all of these tests; the team wants consistency and your feedback, so that they're able to precisely know if something's worse or better, and whether to keep it for the future. It's making sure you don't make any silly mistakes - spin or crash or things like that - just making sure I'm being proactive in asking about different things and trying to be involved.
I flew back home on Wednesday evening and will now take a holiday before we go to Spa for the next F2 races.
LN