Richard Freeman: Former British Cycling doctor loses appeal against medical ban
A Medical Practitioners Tribunal determined in 2021 that Dr Richard Freeman should be struck off the medical register after being found guilty of ordering testosterone for doping purposes; Freeman's appeal unsuccessful and UK Anti-Doping will now reopen proceedings against him
Last Updated: 17/01/23 6:10am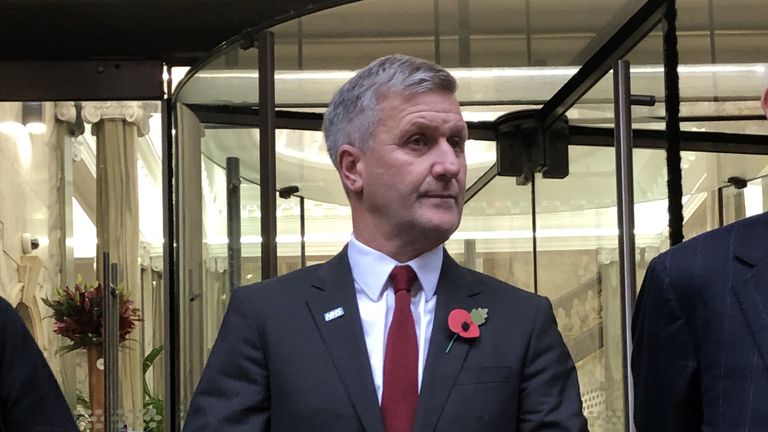 Former British Cycling and Team Sky doctor Richard Freeman has lost an appeal at the High Court to have his medical licence reinstated.
A Medical Practitioners Tribunal determined that Freeman should be struck off the medical register in 2021 after a long-running hearing at which he was found guilty of ordering testosterone for doping purposes in 2011.
Freeman's legal team immediately announced an appeal would be lodged but this has now failed, with the High Court finding nothing wrong in the original verdict.
A statement from Freeman's legal team read: "JMW Solicitors is disappointed by the judgment of the High Court rejecting Dr Richard Freeman's appeal against the decision taken by the Medical Practitioners Tribunal Service that his name be removed from the medical register."
Freeman admitted 18 of 22 charges relating to the ordering of Testogel to British Cycling headquarters in 2011 as well as poor record-keeping and inappropriate treatment of non-riders.
However, Freeman had denied that he ordered the Testogel knowing or believing it would be administered to an athlete to improve their athletic performance.
UK Anti-Doping to reopen proceedings against Freeman
UK Anti-Doping will now reopen proceedings against Freeman following his failed appeal.
Freeman faces two charges from the UKAD - one for possession of a prohibited substance and another for tampering or attempting tampering with any part of doping control.
A statement said: "UKAD's case before the independent National Anti-Doping Panel (NADP) was paused in June 2021 until the conclusion of the High Court appeal.
"Following confirmation of the outcome of the High Court appeal, UKAD will be contacting the NADP and Dr Freeman's representatives with a view to resuming its proceedings against him.
"Dr Freeman is charged with two anti-doping rule violations, and remains provisionally suspended by UKAD."
Freeman was in charge of riders' medical care from 2009 to 2017, an extraordinary period of success for British Cycling highlighted by dominance at both the 2012 and 2016 Olympics Games.