Sportswomen: Female athletes still burdened by pressure to look good
Women in sport are still burdened by the pressure to look good as well as perform, say top female athletes.
Last Updated: 29/10/13 12:36pm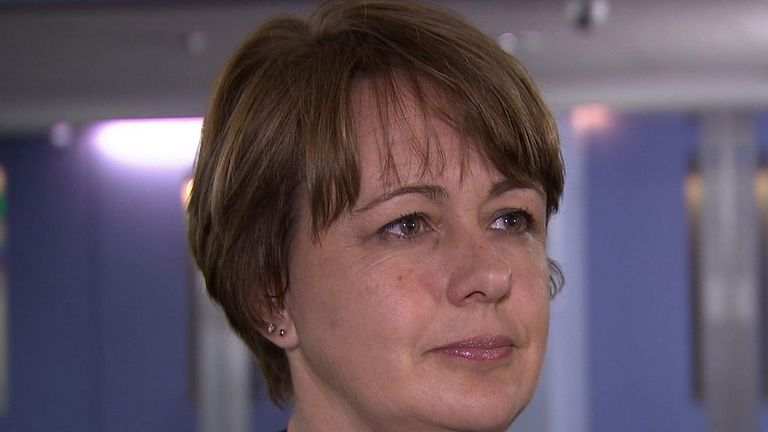 London's Olympics - where women won a higher percentage of Britain's gold medals than ever before - were heralded as a stepping stone to equality in sport, delivering a new generation of role models revered for ability over aesthetics.
But the tyranny of thin and beautiful, with eating disorders an extreme manifestation, continues to weigh heavy on elite sportwomen scrutinised by the public, the media and demanding sponsors, say those at the top.
"Body image is still a massive issue for women in sport," Baroness Tanni Grey-Thompson, who won 11 Paralympic gold medals between 1992 and 2004, told Sportswomen, Sky Sports' new weekly show dedicated to women's sport.
"The way women's sport is covered, you're still likely to be described as to how you look, what you wear, whether your hair's nice, whether you're pretty. We don't do that with footballers or rugby players, do we?
"There's been a massive change in that portrayal but it's hard because as a woman athlete you're more likely to be sponsored on how you look rather than how you perform.
"I was told I'd do better with sponsorship if I had long hair. I remember thinking, 'Really? That doesn't suit my training or my competitive lifestyle.'
"We can't blame magazines for everything but there's this dream being sold that if you're skinny, your hair looks nice and you find the right boyfriend, that's your chance for happiness and, actually, happiness is not dependent on those things."
Former triathlete Chrissie Wellington knows all about feeling the pressure to conform. The four-time Ironman triathlon world champion suffered from a eating disorder before finding relief through sport.
"It started quite simply as a desire to be thin," Wellington said. "Whatever thin is is a matter of personal perception but, growing up, I'd read magazines and seen images on the television of what, in my own mind, was an idea of beauty, which was synonymous with being thin.
"I started controlling what I ate but, having overcome it, I learned that I wasn't in control at all. I was totally out of control because this illness - this irrational thought and behaviour - was controlling me."
Athletes are particularly vulnerable to eating disorders, Grey-Thompson believes, but work is being done to alert coaches to the warning signs.
"I was definitely aware of people who had problems while I was competing," she said. "To be a good athlete you have to control every part of your life. It's really easy to go from being controlling to doing something that's really unhealthy.
"But there's a lot more understanding of athletes who experience eating disorders. There's more training for coaches to see the signs and know that they have to be really careful about what they say to 11, 12-year-old girls about their weight. There's a growing problem among boys, too."
Wellington, like Grey-Thompson, hopes the legacy of London 2012 will continues to change mindsets.
"I'm really encouraged by the improvement I've seen in the portrayal of female athletes in the media," she added. "I think everybody is recognising that athletes come in various shapes and sizes.
"The Olympics helped us to celebrate an array of body types that can still be deemed beautiful and successful."
The Beat Adult Helpline is open to anyone over 18 who needs support and information relating to an eating disorder, including sufferers, carers and professionals.
Helpline: 0845 634 1414
Email: help@b-eat.co.uk
The Helpline is open Monday to Thursday 1:30pm-4:30pm
Sportswomen is live on Sky Sports News every Tuesday at 10.30am and is repeated on Sky Sports 1 at 6.30pm.