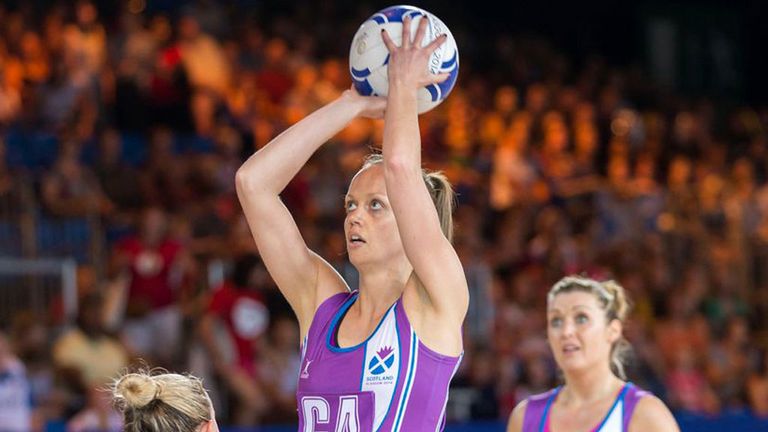 Scottish Thistles captain Lesley MacDonald has announced her retirement from international netball to take up a coaching career.
Lesley, who is Scotland's most capped player with 127 appearances, ended her career by captaining her country at the Commonwealth Games in Glasgow earlier this year.
The 34-year-old said: "I have a huge sense of pride in my personal achievements but more in what we have achieved as a squad.
"I have had the privilege of playing alongside some amazing players, had great role models who have guided me through my career. I take with me fantastic memories and have made friendships that will last a lifetime.
"The Commonwealth Games was massive for me, the pinnacle event for any netballer and I was hugely honoured to have captained the team at their first games.
"I will always be a Scottish Thistle through and through and look forward to watching and supporting the Thistles on their journey to the World Cup next year and beyond."
Coach Gail Parata said: "Lesley's contributions to international netball have been outstanding over the past 16 years. To be amongst the elite netballers in the world who have achieved more than 100 caps is exceptional. She will be missed."
Maggie Murray, CEO of Netball Scotland, added: "Lesley MacDonald is a Scottish netball legend. She finished her distinguished playing career on a real high this year captaining The Scottish Thistles at our first Commonwealth Games and her pride and passion for her country was unmatched."