Skeleton: Lizzy Yarnold targets second consecutive World Championship medal
Lizzy Yarnold is targeting her second consecutive World Championship medal in St Moritz this week.
Last Updated: 29/01/13 3:51pm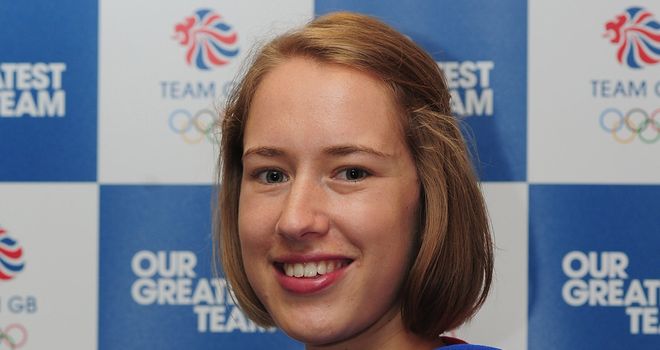 The Kent skeleton star had only laid on a sled for a month when Amy Williams clinched Winter Olympic gold in Vancouver.
However, Yarnold's spectacular emergence in 2012, where she won gold in the Junior World Championship in Innsbruck followed by senior bronze just a month later in New York, placed her into focus as a candidate to continue the medal streak in Sochi.
Having graduated from the University of Gloucestershire in 2010, Yarnold is keen to stress her amazing progress is anything but that of an overnight sensation. Rather, it is the result of a single-minded dedication stretching back to her early teenage years.
Yarnold said: "I have been training five or six nights a week in a variety of sports since I was 13 years old, so I was already very athletic and had the right principles to apply to my sport.
"I have an ability to focus completely on the job in hand and not to let anything distract me, which is something I learned through competing in javelin and shot-put when I was much younger.
"So although it might look like overnight sensation stuff, my parents and grandparents would tell you very different. It is also testament to the fantastic British skeleton programme that they can identify you and bring you on so quickly."
Clearly, mental toughness is a big factor in Yarnold's success. She has pushed previous memories of the famous St Moritz track to the back of her mind as she begins her campaign on Friday for what would be her third podium finish of another successful season.
Yarnold added: "Being able to go into a competition and clear your mind or any history or past experience is always really important. In that sense my lack of experience might count in my favour - I am able to refresh my mind and go for it.
"It helps if you're a little bit mad. You have to totally embrace what you're doing and accept your fate - you might be going a bit too fast or out of control and your run will never be perfect. You have to accept your mistakes and get back on your sled."