WWE Raw report: Brock Lesnar and John Cena clash ahead of Night of Champions
Rusev clobbered by Mark Henry; Sheamus and The Usos prevail
Last Updated: 16/09/14 2:47pm
At Sunday's Night of Champions event WWE Superstars will collide with their enemies for belts or bragging rights – and fans got an early glimpse of what's to come on Raw.
Mark Henry, Roman Reigns, The Usos, Sheamus, Dolph Ziggler and more tussled with their weekend opponents when the red brand hit The Cajundome in Lafayette, Louisiana.
But it was the scrap that ensued between the WWE World Heavyweight Champion and his valiant challenger that was perhaps the most memorable ding-dong of a high-octane Monday evening.
Brock Lesnar notoriously does not fight for free but he opted to clump John Cena after The Chain Gang Soldier had insulted him and pushed his incendiary advocate, Paul Heyman, to the ground.
An all-out brawl ensued between the Beast Incarnate and the man who will try to slay him in Nashville on Sunday night, but unlike the pair's one-sided dust-up at SummerSlam – in which Lesnar ripped WWE's top title from his foe – Cena was able to get in some stinging offence.
Officials intervened and pulled the warring rivals apart but not before it was made clear that Cena will be hard for The Anomaly – a former UFC Heavyweight Champion – to quell in Music City.
Troika
Elsewhere, Henry punished his Night of Champions adversary Rusev for interrupting his Pledge of Allegiance to America by smacking The Super-Athlete with a sit-down powerbomb and chucking him out of the ring.
Plus, Roman Reigns speared Seth Rollins to pick up a huge win; United States Champion and WWE Tag Team Champions The Usos saw off the troika of Gold and Stardust and Cesaro; and Dolph Ziggler teamed with R-Truth to outwit The Miz and Damien Sandow.
CLICK HERE FOR MORE INFO ON NIGHT OF CHAMPIONS
Nikki Bella will be targeting the Divas Championship on Sunday but on Monday her primary focus was to lash out at her estranged sister Brie and she did just that after an absorbing tag match.
Bella banded with Divas Champion Paige to defeat AJ Lee and Brie – though it's fair to say Norwich-born Paige did the hard yards – and attacked her twin in the wake of the win with the Rack Attack.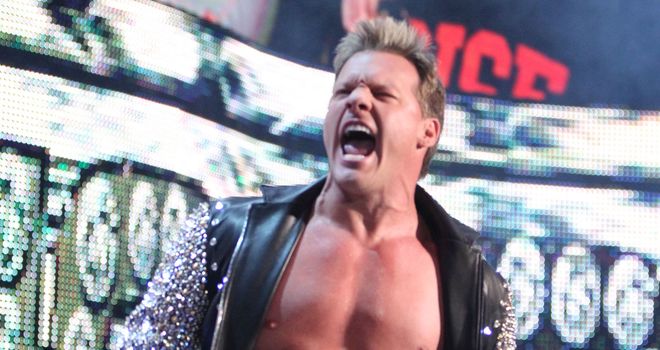 Chris Jericho, meanwhile, countered two Chokeslams and a Tombstone Piledriver to defeat Kane; Jack Swagger forced Bo Dallas to tap out to the Patriot Lock; and Naomi bested former bestie Cameron.
And Big Show made Luke Harper and Erick Rowan pay for interjecting themselves into his one-one-one battle with Bray Wyatt by levelling both of the Wyatt Family members with Chokeslams.
Watch WWE Night of Champions, 1am, Sunday (Monday morning) on Sky Sports 3, or catch the repeat showing at 9pm on Monday on the same channel.