Mo Farah considers concentrating on marathon rather than track
By Lia Hervey, SSN HQ
Last Updated: 08/09/16 2:09pm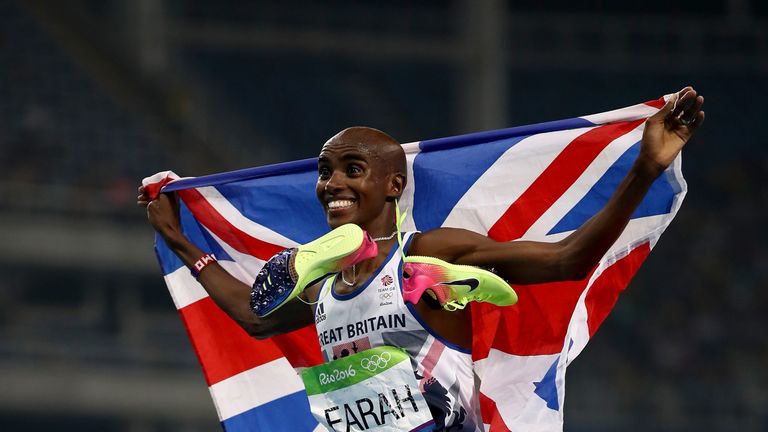 Four-time Olympic champion Mo Farah feels he has unfinished business with the marathon.
Farah won gold in the 5,000m and 10,000m at the London Olympics in 2012, and then repeated his success in Rio - the 'double double'.
But he has not had much success on the road, and is considering concentrating on that after next year's World Championships in London.
He told Sky Sports News HQ: "If the Athletics World Championships weren't in London, I definitely wouldn't be around and I would be on the road.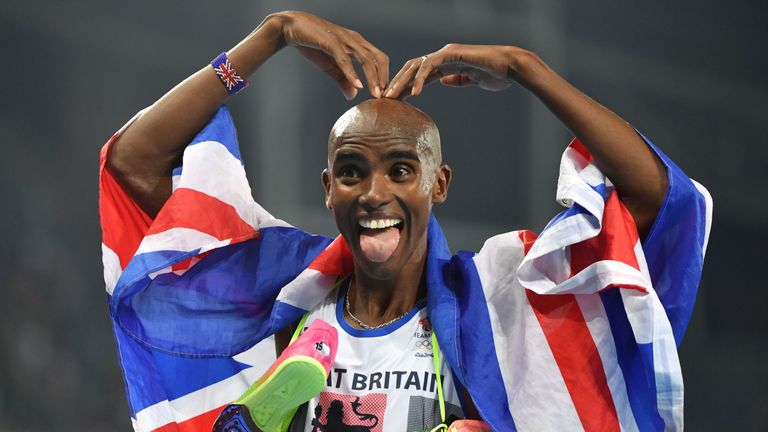 "I feel like I do want to give it another couple of shots in the marathon. I feel my time of 2'08 wasn't good enough for me and I feel I could do better. I think to do the triple..to do double double again in Tokyo, it's going to be hard for me. 
"But I'm not ruling out a medal. I'd like to be able to go on the road, give it a couple more shots see how it goes. I feel like I haven't quite done as well I would like.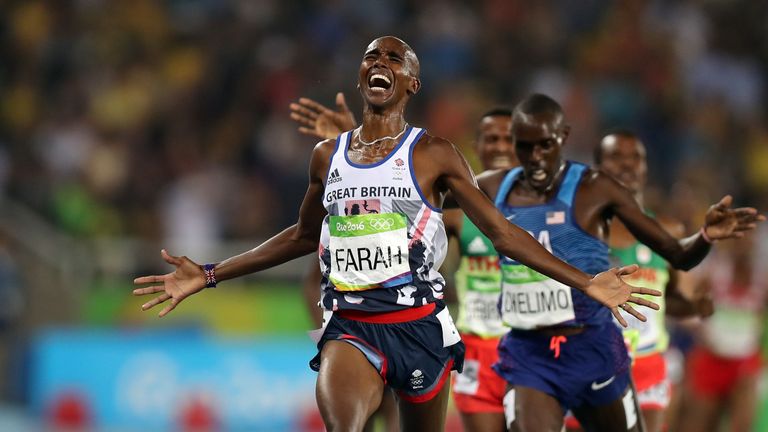 "I gave it a shot one year and I was disappointed with myself really because I felt like I could have done better but I didn't. I don't want to leave it too late."
He may be world and Olympic champion but Farah says an attempt at the 5,000m is probably beyond him at the moment. 
"It's possible - I have thought of it and I do want to give it a shot but sometimes you have got to be honest with yourself and look at yourself," he added.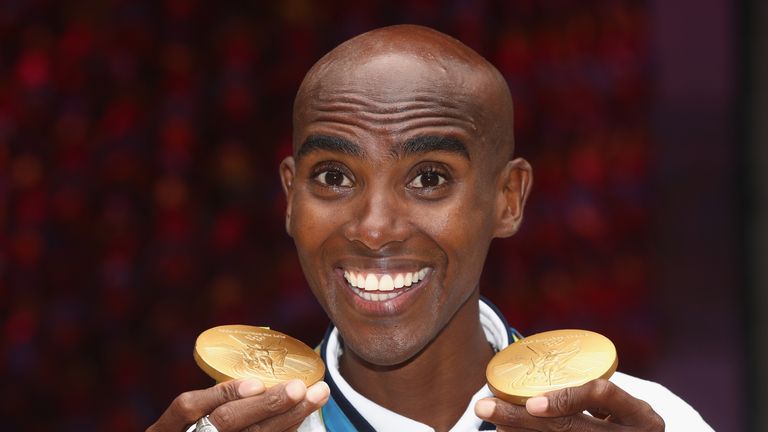 "There are barriers. A guy like me, yes, I am good in terms of championship races and that's where I dominate - but in terms of running fast times I haven't quite done that. 
"I've run 12'53 and you have to go under 12'50 and then you have to go 12'45 and beyond. The world record is 12'37. It's incredibly, incredibly hard and I will give it a shot but you've got to be honest with yourself. It's not an easy record.
"I'm probably a lot more closer in the 1500m to the world record than I am in the 5000m.
"Records are there to be broken. Lots of people would love to swap their world record for an Olympic medal, but for me my medals are there forever and ever and that's what does it for me.
"Could I do a world record right now...could I do it straight away? No."