Graham Bell has set a new world record for the fastest ever towed speed on skis.
The British former Olympian braved temperatures of -28C at Jaguar Land Rover's Arctic Test Centre in Arjeplog, Sweden and achieved an impressive average top speed of 117 miles per hour.
Bell was towed along by a Jaguar XF Sportbrake and beat the Guinness world record target by over 47mph.
Bell and his brother Martin enjoyed a long stretch as Britain's top male skiers and Graham competed at the 1984, 1988, 1992, 1994 and 1998 Winter Olympics, before going on to work in the media.
Jeremy Hicks, Jaguar Land Rover UK MD, said after the record attempt was successful: "The XF Sportbrake's superb traction, handling and high-speed stability made it the perfect choice for this speed record attempt.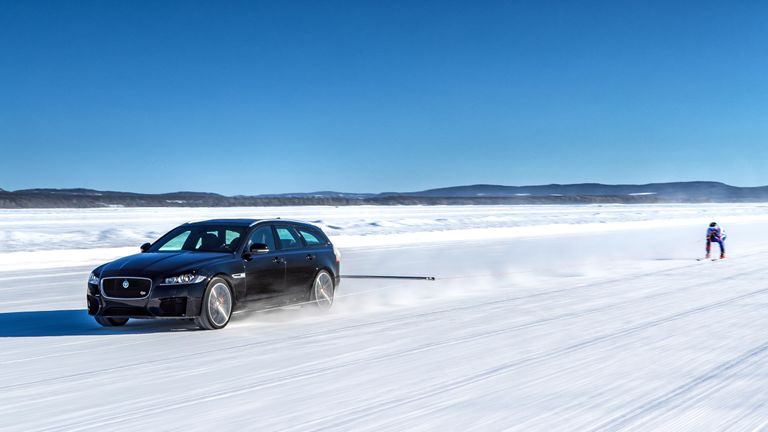 "We're extremely proud to have supported Graham in this incredible world-beating achievement."
Hit play on the video above to watch Bell speed across the ice and set a stunning new world mark.