Ellen Keane dazzles at National Para Swimming Championships in Manchester
By Mark Ashenden
Last Updated: 19/12/17 12:20pm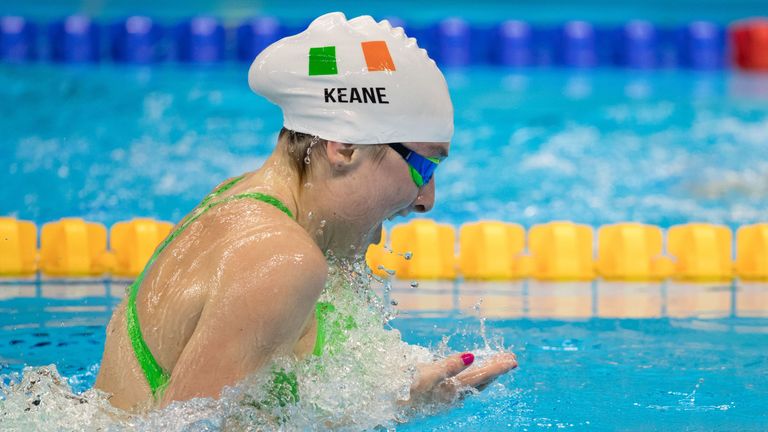 Ellen Keane amazed herself with two victories at the National Para Swimming Championships in Manchester, along with a hatful of personal bests.
The 22-year-old Sky Sports Scholar is building her preparation for the World Paras Swimming European Championships in her home city of Dublin next summer, not to mention a third Paralympics in Tokyo in 2020.
She finished first in the 100m breaststroke and 200m individual medley, was second in the 100m butterfly and third in the 100m backstroke and, to top it off, beat her best times in all the events.
It was a stunning, yet gruelling effort for Keane, who a few days later wrapped up her swimming year by competing in the able-bodied Irish Short Course Championships in Lisburn in Northern Ireland.
"I'm so pleased. On my first day in Manchester I hadn't had a PB for a long time in breaststroke so to achieve that was a real confidence booster," Keane said.
"Then to take that forward to the medley and take two seconds off my best time was amazing. I'm so delighted.
"The next day was very tiring but it was just great to finish off the weekend on a high note. It was then off to Northern Ireland for an able-bodied competition.
Racing for #2017 completed with back to back competitions in Manchester & Lisburn. Some fast swims in Manachester with some tired swims in Lisburn but overall I'm a happy swimmer ☺️ Really looking forward to racing in #2018 🙅🏼‍♀️

— Ellen Keane (@keane_ellen) December 15, 2017
"I was weary but it was just nice to just keep racing and practice on the blocks. My swims weren't great but I'm glad to get some solid practice in. They weren't my usual events so it was more like training days.
"Finishing off the year with the wins and some PBs makes me very excited for next year and especially with it being eight months away from the Europeans in Dublin, which I'm aiming to do really well in.
"That's the plan anyway and I'm really looking forward to 2018."