Francesca Summers on painful Modern Pentathlon World Cup final in Bulgaria
By Mark Ashenden
Last Updated: 29/05/18 4:56pm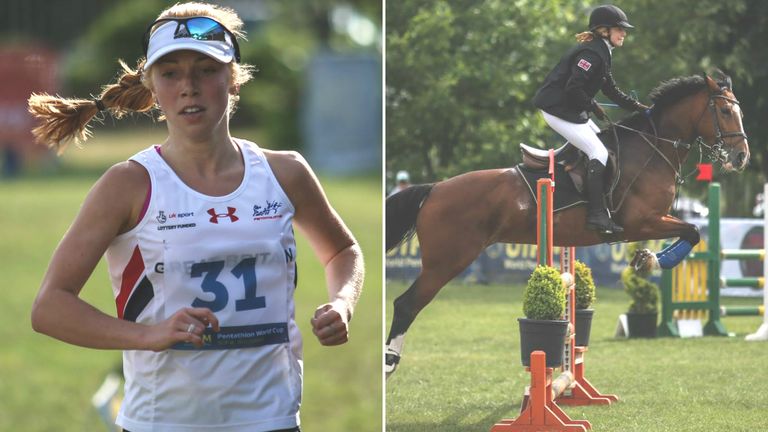 Succeeding in anything rarely comes without a few bumps and bruises.
Francesca Summers may be nursing a battered body after being thrown off her horse in the final World Cup of the season, but the Modern Pentathlete has plenty of reasons to smile.
The 22-year-old Sky Sports Scholar will soon be a Fashion Design graduate, saying 'au revoir' to Paris and welcoming extra time to focus on nurturing her talents in this challenging five-event sport.
"There's not much to say really when you fall off the horse!" Summers said after finishing 33rd in Bulgaria at the weekend.
"I know that when you fall down (literally!) you have to get up and come back stronger and that's exactly what I'm going to do!"
Summers may be a Modern Pentathlete by trade, but for the last three years her degree has been top priority with her head stuck into books and fingers attached to sewing needles.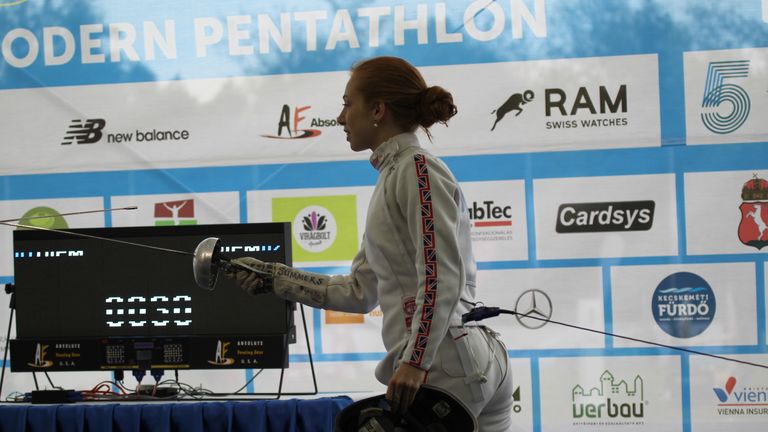 The 2015 World Junior champion from Dorking has had to juggle her training with studies, focusing most of her preparation at fencing competitions around Europe, brushing up on her epee skills.
An 18th position in her first international competition of the season in April was a reasonable effort in Los Angeles. A week before her Parisian academic activities wrapped, Summers headed to Sofia.
While GB team-mate Kate French stormed to gold, Summers had an emotional final having come through Friday's qualifying event.
She was slowly working through the field, thanks to 21 wins from her 35 bouts in the fencing, but there was disaster in the show jumping, falling at the 10th obstacle having started so impressively.
The fact she remounted and finished the round with 232 points was still worthy of applause.
Summers, who had to settle with 33rd place, was upset with her misfortune, but this happens in such an incredible sport involving fencing, swimming (200m), show jumping and a combined event of pistol shooting and cross-country running (3200m).
There is hope. With graduation papers soon arriving, her training schedule will be cranked up.
"I'm not properly fit at the moment and could only do two weeks of training for the competition in Bulgaria," Summers said.
"That's not enough when I'm competing against the world's best athletes who are all full-time training.
"The five disciplines offered a wide spectrum of results, which is often the case in this sport! My fence was pleasing, the swim was as expected for limited training and with a challenging horse, my overall result was disappointing.
"I need months of training in the bank but that's going to change with full-time training for me now. I'm really looking forward to better results and I feel there's so much more left to come. Onwards and upwards!"