Sky Scholars wave goodbye and Head of scheme Tony Lester reflects on a lively four years
By Mark Ashenden
Last Updated: 19/09/17 7:31am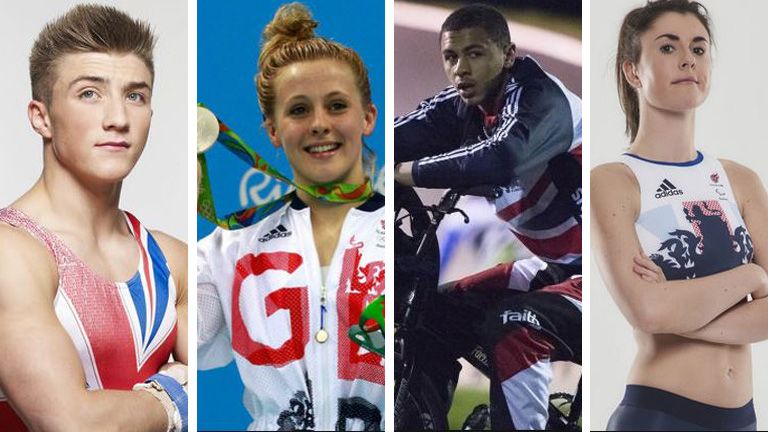 Wobbly confidence, career-threatening injuries, big-stage nerves, Rio rejection, motivational talks in front of 600 Sky employees and gracing an Olympic podium.
The last four years have been nothing short of extraordinary for the 11 Sky Sports Scholars who have enjoyed funding, media coaching, mentoring and all sorts of support to boost their development.
Tony Lester, Head of the Scholarship scheme since London 2012, is fiercely proud of being part of a team that has helped them realise their dreams and prepare for life.
The former GB National sprints coach reveals his passions, favourite Scholar moments and why Sky is investing in young sporting talent.
---
It has just been a blur. We've had 11 young people, all vastly different in terms of behaviour, academia and sporting prowess and you have to deal with each one as an individual and see how you can help them.
The Sky Scholarship is an opportunity to showcase the importance of how a brand like Sky can get behind young athletes and in these four years you learn a lot about how you make such an impact on young people.
I've loved working with all of our Scholars. One great story is swimmer Siobhan-Marie O'Connor who joined the programme as a very quiet shy young girl. Four years later she's an Olympic silver medallist and superbly confident but not overly so.
She's got a bounce in her stride and now knows what she is. Those achievements give you a swagger and an athlete needs that self-belief. Some call it arrogance.
They've got that bounce in their step because they know they can beat you. They know they can turn up at competitions and impress if they engage their performance brain.
On the flipside, there's boxer Jack Bateson who got hurt at the wrong time and ended up not going to Rio. He took a knock in confidence because his nose injury didn't heal properly.
Another fighter stepped into his weight category and the door shut on Jack. It wasn't because he wasn't any good, he was just unlucky, he had to live with that and hope something went wrong for the other guy.
That's not nice because that's all you can do but he's since taken a mature attitude and moved on. He decided he had fulfilled all he could do as an amateur and is now looking to go pro.
Without Sky support his career may have ended prematurely. We gave him a lifeline to continue boxing, perfect his craft, he had mentoring from Johnny Nelson and got advice from former Scholar Jason Quigley who moved to California. He wouldn't have made those connections without Sky.
Gymnast Sam Oldham is another up and down story. He won bronze at London 2012 and at the Commonwealth Games in his first event ruptured his ankle and his career could have been over.
With our support, Sam's come through it all and only just missed out on Rio. He's got a new bounce in his step, he went to Japan to see how the big guys do it and came back and said 'wow, now I know what to do'. He found a new training environment and now knows what works for him.
Every Scholar story has its downside because life isn't a never-ending upwards curve. Boxer Savannah Marshall also had a tough time.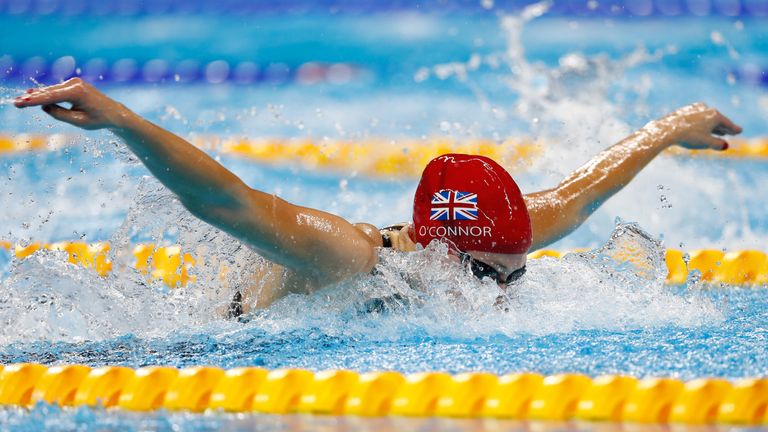 She's got the golden ticket now though after joining the Floyd Mayweather team. She's gone from being World and Commonwealth Games champion to not getting past the Olympic semi-finals and being the 'nearly person'.
She's seen the other girls going pro and thought 'why not?' A change does you good and I wish her all the best and I really hope she turns it around.
At the start the Scholars were pretty naïve in what they needed and just driven in their sport and that's nice because they aren't blemished or tarnished by egos.
We identified what the athlete's strengths and weaknesses were and analysed how we could improve them. We're not there to boost their sport performance directly because we're not their coaches.
We simply add another support dimension to the team around them. Athletes have a coach, and some have a psychologist, mentor or a nutritionist. We aren't any of these things, we just steer them in these areas.
And as they develop into 'super athletes' they realise there are pieces missing in their support like doing media interviews.
We can unearth those skills and put them in a place where we can work on them. It's just a big learning curve and we've found the 'go to' people who can help through mentoring and other support.
There are lots of people in the business who maybe not sporting talent but have a love affair with sport and they just want to make a difference.
Coaching is my world and it has been for 20 years. And you do it for the love of it - not the money! I leave that for the coaches in football or NBA! It's like being teacher and you have to be selfless.
Seeing someone you've worked with deliver in the biggest arena like the Olympics makes me feel very proud.
I look at these Scholars and it's like surrogate coaching. I talk to them and I coach them mentally. I know when they are struggling but you never interfere between them and their coach. If they ask for advice then you give it.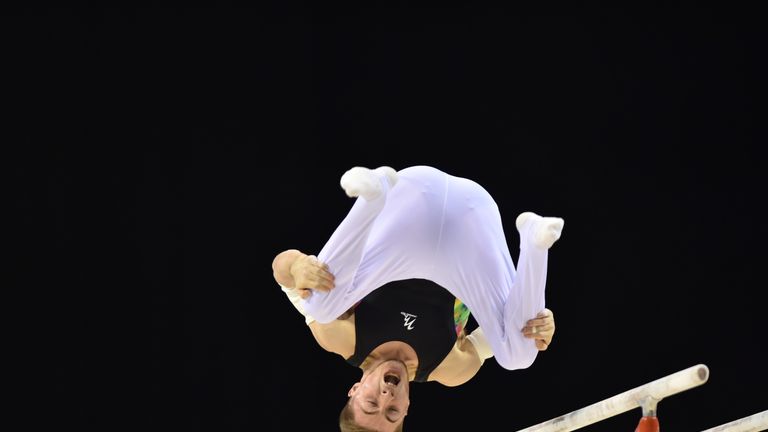 I'm very proud of my job but it is just my job. I see myself as the 'over mentor'. I'm the one person they come to because I run the programme. They trust you.
I know some of them have had some really tough times and one or two were close to the line in terms of bad performances. Some have had a really tough talk from me because they've had to but if you don't have that talk then they are never going to know.
The whole point of us being here is making them understand why they are here and why they are getting all this love from Sky.
There are so many things you look back on and go 'wow that was brilliant'. So many moments stand out, but Siobhan winning Olympic silver is right up there. She went from an unknown to a household name.
That's a bit unfair because the Scholarship programme was never about medallists, but she learned to cope with the colitis, illnesses and the ups and downs of form because she was so unwell.
Her career was in a bad place. So she gets the nod, not for the medal but because of everything she went through. Had Sam gone to Rio then that would have been the one! From a career threatening injury to an Olympics - that would have been brilliant!
It's a shame to say goodbye to the current Scholars. They are all outstanding young people and they now need to go out there and live their dream because all their dreams can be their reality - they are all that good.
Most of us dream and it is just a dream. Most of these guys have already lived part of the dream.
One thing about sport is you have to enjoy every moment of it, because when it's done, it's done.