Rainbow Laces: How the London Otters LGBT rowing club brings people back to sport
'Rowing became my new addiction': Ben and fellow London Otters on benefits of LGBT-inclusive team sports
Last Updated: 04/12/17 1:08pm
"I could've continued aimlessly and drank myself to death. But I didn't. I became a rower."
It's a chilly Saturday afternoon at Royal Docks in east London and Ben Hamilton-Rhys is barking orders. The cox's rowing club, the London Otters, are holding a special regatta day to mark the finale to Rainbow Laces Week and although they haven't yet hit the water, Ben is already steering his crew - kitted out in a spectrum of coloured T-shirts - as they delicately manoeuvre an expensive 62ft 'eight' from the boathouse to the water's edge. Over the course of the next two hours, three kaleidoscopic crews compete at Gallions Point in the shadow of London City Airport, 'rainbow racing' their boats up the marina, with a community of club-mates, friends and family cheering them on from dry land.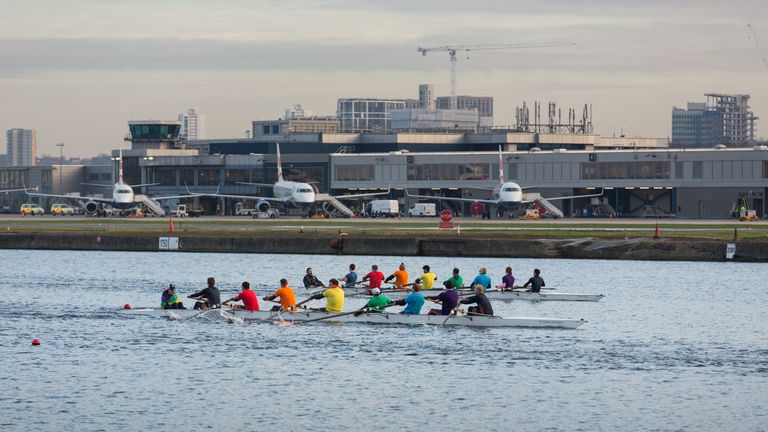 The Otters are only three-and-a-half years old, but their membership is already in the hundreds and demand for places on their 'learn-to-row' courses is high. Ben began his association with the club as an absolute beginner, at the lowest point in his life. "I was young, carefree, living for nights out every week, and it became my downfall.
"One night, I went from being a party boy to being the victim of a sexual assault. It was the beginning of the end. I went out more often and became destructive. I'd rock up at work still drunk. Drugs eventually figured in there too. I looked bad, was broke all the time, and then I woke up one morning on the sofa and realised I'd lost all my drive and ambition."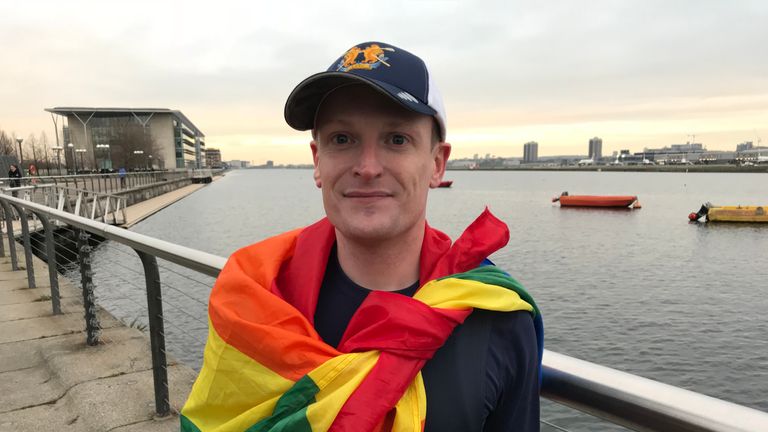 I'll have gone from being a lad too scared to kick a football at school, to becoming my own version of an Olympian.
Ben Hamilton-Rhys
Of all the places for him to turn to, Ben acknowledges that team sport was an unlikely choice, given his past experiences. "I wasn't particularly sporty at school. I had friends, but I was lonely nonetheless in battling this whole notion that I was different from other lads. And they rejected me for that. 'The gay one', 'the poof' - my school years summed up in one or two expressions.
"I was outdoorsy, though. I'd cycle for miles and I don't really remember a day after school where I wasn't running around on the beach or in the woods with my family and the dog. But sports? No."
Tom Himpe, on one of the regatta crews, once had a similar attitude, a legacy of growing up feeling like an outsider. "I always felt too nerdy, too quiet, too weird," he recalls. "I never joined a student society at university, and I was never part of any circle.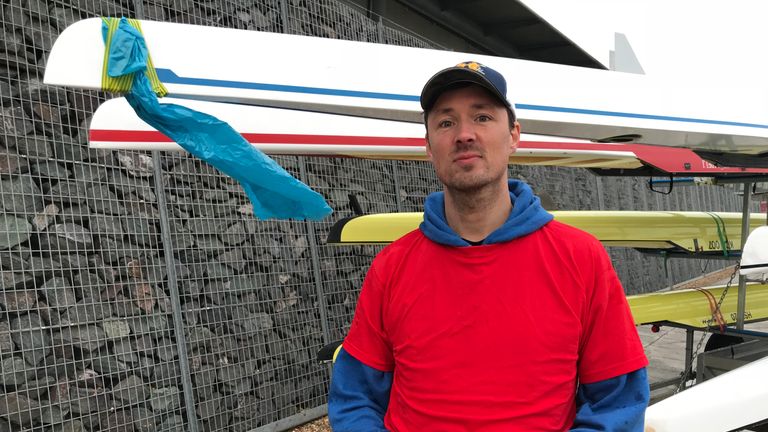 It's possible to be 100% myself while feeling a sense of belonging to something bigger.
Tom Himpe
"There was no sport or team that appealed to me - or that I thought I'd be any good at, frankly. I was simply resigned to the fact that I wasn't really a sports guy, let alone a team sports guy.
"But three years ago, I was craving for something new, outside and social to be a part of. I just didn't know what. I personally found nothing more numbing than spending time at the gym, which was inside, solitary and plain boring. Also, a city like London can be challenging, especially in the gay community which thrives on dating apps and nightlife."
Driven underground for so long, it's also a community that's still surfacing in some areas of society, particularly sport. For those like Ben and Tom, searching for camaraderie as well as fitness and mental health benefits, LGBT-inclusive sports clubs have clear appeal. The Out For Sport London website currently lists around 30 such societies, covering a range of sports including boxing, martial arts, golf and bowling. Most of Britain's major cities boast a GFSN (Gay Football Supporters' Network) affiliated club. Rugby is well represented too; in Lancashire this week, the Typhoons launched as that county's first gay and inclusive rugby union club.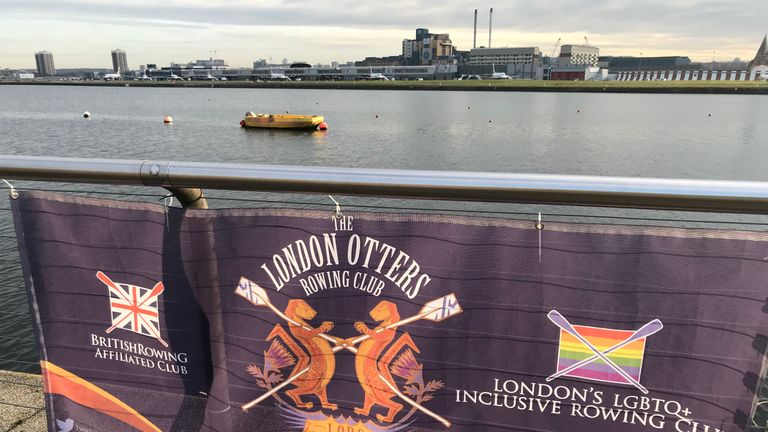 Their billing as 'inclusive' clubs can partly be attributed to long-held perceptions about sport among many LGBT people, stemming from unhappy school experiences of P.E. lessons and playing fields, those feelings of being picked last and in some cases, being bullied. The attraction of joining a group which states from the outset that judgements based upon sexuality are not acceptable is understandably reassuring. After all, it's only in the last five years that Rainbow Laces and similar campaigns have begun to tackle homophobia in sport head on, and although those environments are changing as a result, sweeping stigma out completely will take time. Meanwhile, more and more LGBT people are looking to participate in sport right now; clubs that welcome beginners and promote inclusivity are opening doors for many to return to sport, or try something new.
Ben knew he "had to do something" to break out of the cycle he'd found himself in. "Taking that decision to sign up for a learn-to-row course was easy, to be honest. I did it without thinking, and it took me right out of my comfort zone and into the middle of a gang of people I didn't know.
"But it wasn't hard to make friends. And within just a few months, rowing became my new addiction. It really took a hold of me. I'd completely changed before I realised it.
"I ached everywhere, I had blisters on my hands, and I'm just about the smallest in the club. But I was jumping out of bed in the morning and I couldn't wait to get to the docks at weekends."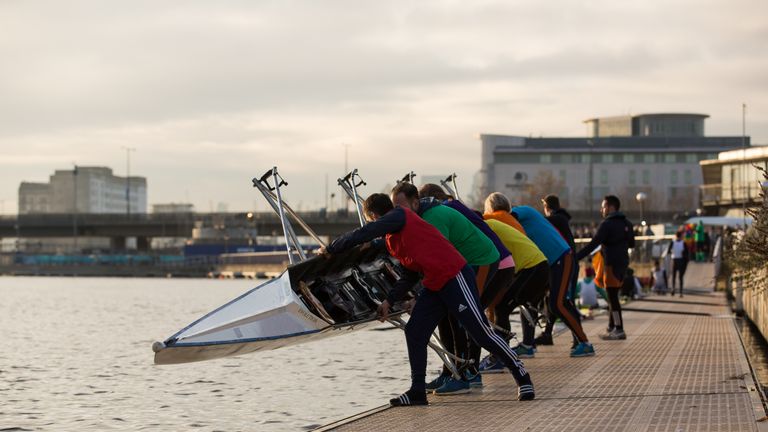 For Tom, a word-of-mouth recommendation was all that was needed. "When a friend of mine mentioned an LGBT-friendly rowing club, the penny dropped and it immediately felt right.
"The Otters is the first big social group I've been part of, and it's shattered all of my ill-informed beliefs. It's possible to be 100 per cent myself while feeling a sense of belonging to something bigger."
Theirs are not the only tales from the riverbank, however. Cheryl Brown had already learnt to row before she became part of the Otters family. In her 50s and motivated by London 2012, she had signed up with a 'traditional' club and achieved the training standard necessary to push herself forward in the sport - only to then find herself discouraged. "It appeared unless you were either 'in with the in-crowd', showed promise, were young enough to join one of the club's existing squads or were happy to become a volunteer, there was no path for progression for the ageing woman rower."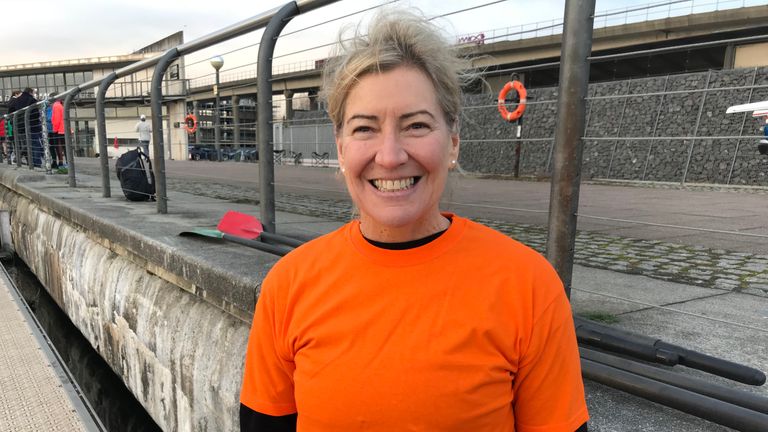 We need to shake the attitude that rowing is for the elite, and establish more clubs like the Otters.
Cheryl Brown
Cheryl took coaching qualifications with a new club and inspired by the Sport England campaign, she teamed up with a friend to set up a 'This Girl Can Row' course. "I was amazed at how many ageing women we taught how to learn to row, the oldest being a lady in her 70s," she recalls. "We came across a huge range of ages, backgrounds, cultures, sexualities and abilities, but none of that seemed to matter once we were calling out from bow to stroke. My interest in and passion for rowing for the ageing woman was growing - but yet again, I realised I was involved with a 'traditional' club that had no path for progression once our group of women had learnt to row." She felt a sense of personal responsibility to keep them involved in the sport.
Learning about the Otters, Cheryl contacted the club's founder Warwick Lobban. "He was lovely, and inspirational. I was convinced we'd found a new 'home' - an inclusive, refreshing, forward-thinking club. They welcome everyone who has an interest in rowing, motivating each other to achieve common goals.
"We spent a year in the 'social' squad, and now we're in the 'novice' squad, open to those who have some rowing experience and wish to develop their technique and fitness, with the aim of being able to race. According to our coach, we're good enough - I'm sure none of the women would have ever believed that to be possible! Saturday after Saturday, we find ourselves in a mixed-age, mixed-sex, mixed-nationality boat and we're never made to feel marginalised or old.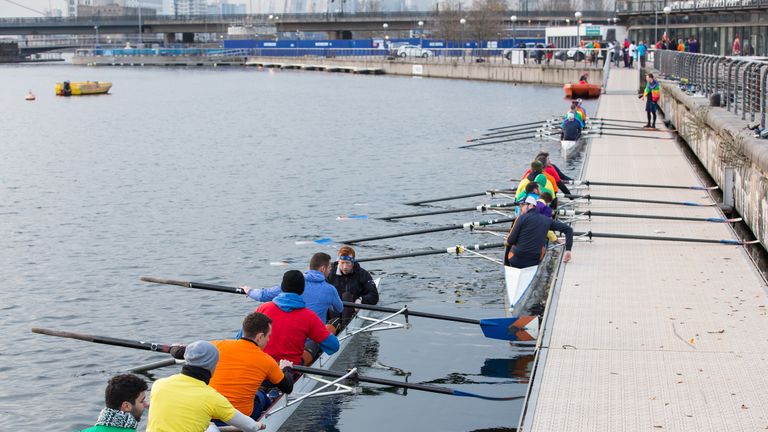 "Knowing I have about 20 to 30 years on most of the boys in the boat actually makes me smile. And having followed the women from being total beginners just over two years ago to today, I could burst with pride. Their confidence is now sky high."
The Otters' first women's 'learn-to-row' course has recently ended, and more are planned for 2018 with a view to increasing female participation at all levels. Also, while sport's connection with LGBT people still suffers under the burden of stereotypes, the profile of rowing itself has a different problem. "We need to shake the attitude that rowing is for the elite, university peoples of this world," says Cheryl, "and establishing more inclusive, intergenerational clubs like the Otters can do that."
Next August, the Otters will compete at the 10th Gay Games, being held in Paris. Rowing is one of 36 sporting disciplines in the competition, which is expected to attract around 15,000 attendees from over 70 countries and is sponsored by companies such as Renault Group, BNP Paribas and General Electric.
Ben will be there, in the boat, going for gold. "I'll have gone from being a lad too scared to kick a football at school, to becoming my own version of an Olympian. Looking back, I don't really know who that lad was. Now everything I eat is controlled and healthy, and I can't wait to get out on the water and row.
"I still go out - I'm social secretary too, and I love organising the events. The Otters are my family. But when I do, it's with purpose and occasion.
"I could've continued aimlessly and drank myself to death. But I didn't. I became a rower. And I'm winning."
Find out more London Otters Rowing Club at their official website.