John John Florence says 'winning title in Hawaii is ultimate dream'
By Simon Ormiston
Last Updated: 07/12/17 11:53pm
World Surf League champion John John Florence says defending his title in front of a Hawaiian home crowd is the "ultimate dream".
Florence is one of surfing's enigmas, following the likes of fellow Hawaiian Andy Irons by winning the World title in his early twenties. Right now he is preparing for Pipe Masters, the last event of the 2017 season, knowing if he can make the final he will retain his World Surf League crown.
The 25-year-old took some time out from preparations to speak to Sky Sports News and explained why winning on the beach he learnt to surf on would mean everything to him.
"Last year I won and we had an amazing homecoming with all my friends and family but just winning here in the water at Pipeline would be the ultimate dream for me," says Florence. "I have seen Andy Irons and Kelly Slater win world titles when I was growing up and I would love to do it that way."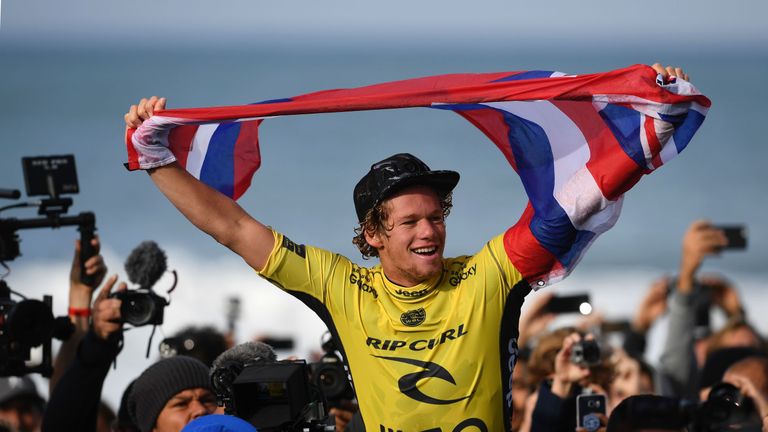 Florence grew up on the famous Pipeline beach, described by surfertoday.com as "the Mecca of surfing" and also notorious for leaving surfers battered and bruised if they misjudge the heavy barrel waves. John John needs to finish in the top two surfers and says surfing on Hawaii's North Shore is a unique experience.
"The ocean is so raw here and it has so much energy. It's really unpredictable so when you do find that one wave it just feels that more special," he says with a big smile.
"I think when you are dropping into a wave with that much energy, water moving around you, and then the wave spits you out of the barrel it's an amazing feeling."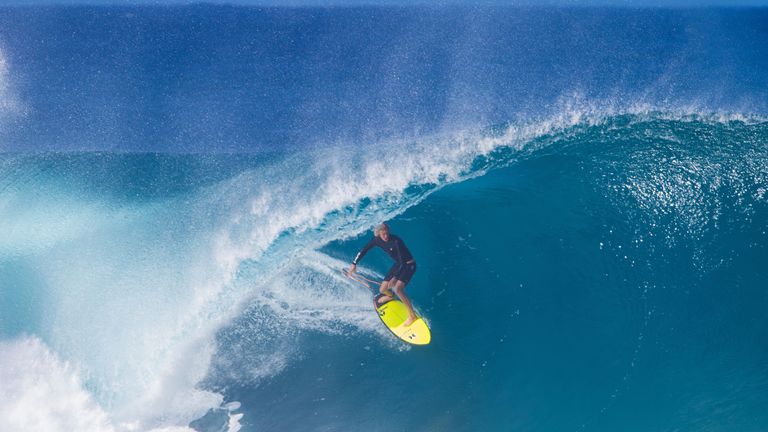 Having started surfing at a young age, the reigning World Champion had this message about Sky's Ocean Rescue campaign.
"I am worried (about the future of the ocean) but I think we could make a big comeback on it. It's not just collecting the plastic in the ocean but stopping it at the root."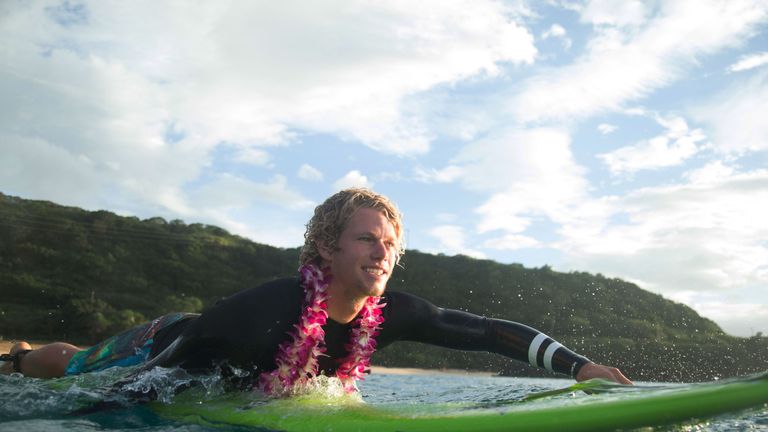 Florence added: "We can take all the plastic out of the ocean we want but it's just going to keep coming. People have to start using reusable bottles and slowly stop using plastic"
The 2017 Pipe Masters begins on Saturday, December 8 and the event window runs until December 20. Florence will compete against some of the biggest names in the sport including Slater and Mick Fanning and his local knowledge will surely give him an advantage.