Johnny Nelson on mentoring gymnast Joe Fraser as a Sky Sports Scholar
By Mark Ashenden
Last Updated: 15/12/17 2:04pm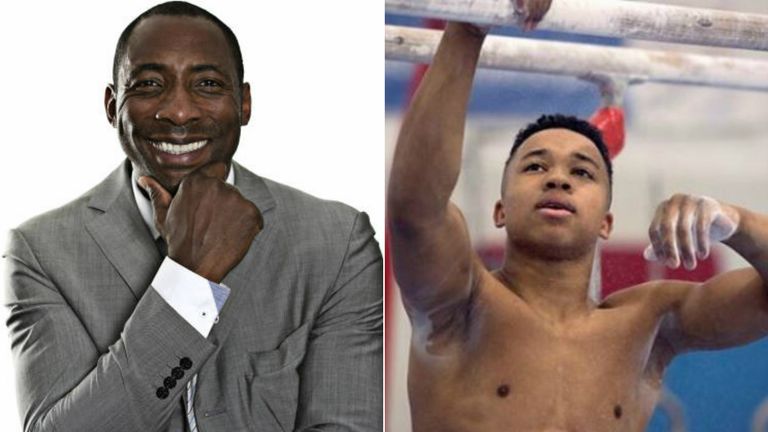 Johnny Nelson was blown away seeing Joe Fraser for the first time flying over the pommel at his gym in Birmingham.
The Sky Sports boxing pundit and former world champion is a Sky Sports Scholar mentor again, but this time has jumped into a very unfamiliar sport.
Fraser, only 19 and crowned British All-Around gymnastics champion in March in his debut senior season, described finally meeting Johnny as "absolutely amazing".
"He challenged me to do a muscle-up on the rings so that's something I'm going to get him doing," Fraser said. "I can't wait to see how we can maximise my performance and have fun along the way."
Johnny, who previously mentored boxers Savannah Marshall and Jack Bateson, reveals his emotions on catching up with Fraser and his hopes as a mentor.
---
I was initially hoping to get a boxer because we speak the same language and I thought we'd need that common ground. But the more I thought about it I realised everyone has common ground, whatever the sport.
Joe was a gymnast but the mindset is the same and I soon believed I could adapt my mindset to whoever they gave me!
It was so funny they gave me JOE FRASER! There's obviously former heavyweight champion Joe Frazier and I thought who 'is this kid?!'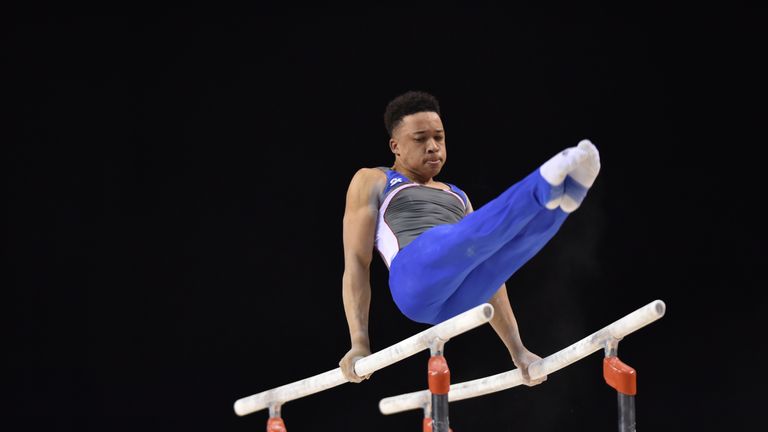 I did my research and wanted to know more about gymnastics. I do Crossfit and what we do as a piece is what gymnasts do as warm-up! It's a very different level.
It's not just about being able to help him with the practical stuff, it's also mental preparation, aspirations and learning about success.
And so I went to his gym. It was a big deal for him but a bigger deal for me. I needed to understand his environment and wanted to see the impact it had on him and what the vibe was like.
I was blown away. He's a strong and single-minded kid with the right attitude. He's in elite sport and I needed to make him understand that he's special. A lot of sportsmen and women are uncomfortable accepting that - especially in the UK.
I explained to him why he's special and why he should believe that. It's not about being arrogant or big-headed. It's accepting his fate and knowing what he's capable of. Once he accepts that, he will excel. He will think it's his right to win and to be No 1.
It will improve his performances on every level. I want to bring him into my world, take him to some boxing shows and see my guys train. It will broaden his horizons and give him a new outlet.
I'm going to do what Brendan Ingle did with me when I was boxing. It wasn't just a school of boxing, it was a school of life to make me a more confident individual and improve my sport.
That's what our relationship will be like. He's a nice kid, a gentleman and he's still really young. We'll be the best team in the Sky Scholarship!
I told Joe about Naseem Hamed and other world boxing champions who were younger than him and how they adapted. We discussed how they were mature adults within their sport but remained young outside their sport.
The confidence outside of their sport won't match the confidence within and Joe may seem shy and quiet and that needs to marry with each other. If Joe can do that you'll see a massive turnaround.
I want to get a record of how he is now and show him after three years as a Scholar how far he's gone. It's not just about performance - it's about him as an individual and that's the most important in any sport.
Once your confidence matches your ability you will be unbeatable and Joe is one of those characters.
To see him in action was mind blowing. The speed off the board, his power, timing, height and strength was incredible. It's so different to watching on TV.
I was just in awe. I wanted to have a go but I didn't have the bottle. I couldn't even jump into the sponge pit! It'll be a few months before I do that!
I want to be mates with Joe. I don't want to be a parent or sergeant major - I want to be his mentor. I want him to ask for advice and I want him to be confident in me.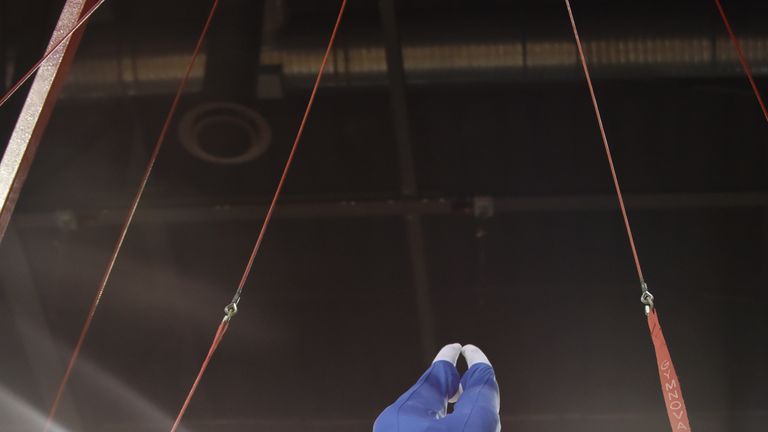 I know how mentoring is so important. I was so lucky to have Brendan Ingle in my career. Everyone needs a mentor and they need to be there helping for the good times, bad times, normal times and preparation.
Training the mind is just as important as training the body.
He will improve so much and all I'm doing is holding a mirror in front of him saying 'this is what you're capable of'. I just want him to be who he is and do what he's capable of doing.