Gymnast and Scholar Joe Fraser hits training camp at Lilleshall to cap a fine year
By Mark Ashenden
Last Updated: 03/01/18 9:01am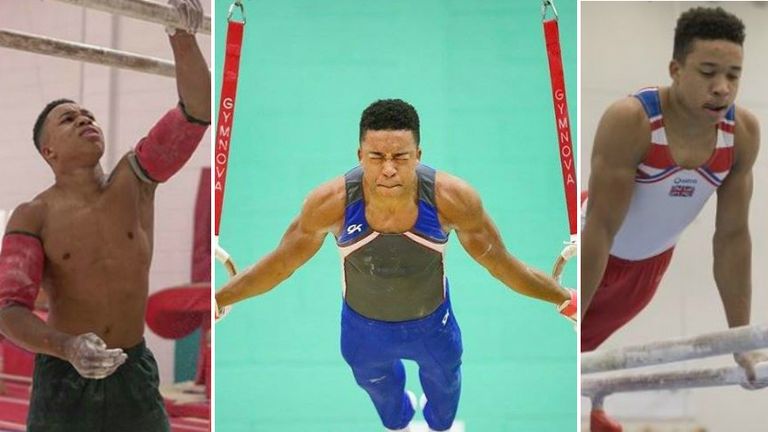 After a stunning 2017, gymnast Joe Fraser has no intention of taking it easy.
All-Around British champion in March, the 19-year-old from Birmingham spent a week before Christmas gearing up for a very lively 2018 on a training camp at the National Centre at Lilleshall.
The Sky Sports Scholar reveals all......
---
The camp was all about trying some new elements in the build-up to the trials for next year's Commonwealth Games, European Championships and World Championships.
I've been trying out new tumbles and now is the time I start to put them on the floor ready for my routine. I've also been increasing my high bar difficulty with new release-and-catch elements.
Having grown up with this group of lads in the GB team we are already such a tight unit and it's just nice to train and eat together at these camps.
It's always good to get motivation from the other athletes in the gym. They are my team-mates and to know that they believe in you makes it so much easier to believe in yourself!
We are like a massive family and we help each other as much as we can. One team with the same dream!
It's always good to train with the whole team. We all push each other to get new skills and the atmosphere we create when training is unlike any other team.
I have also got a new bar element that is something that I have needed for a while and it will make a big difference to the start value of my routine.
The facilities at Lilleshall are amazing though and is such a great place to train. They host many different sports and it's brilliant to see other sports like archery.
The Italian junior team were also training with us so it was good to see them pushing themselves to show what they can do. One of their lads in particular was performing a very hard tumble that only a few in the world can do.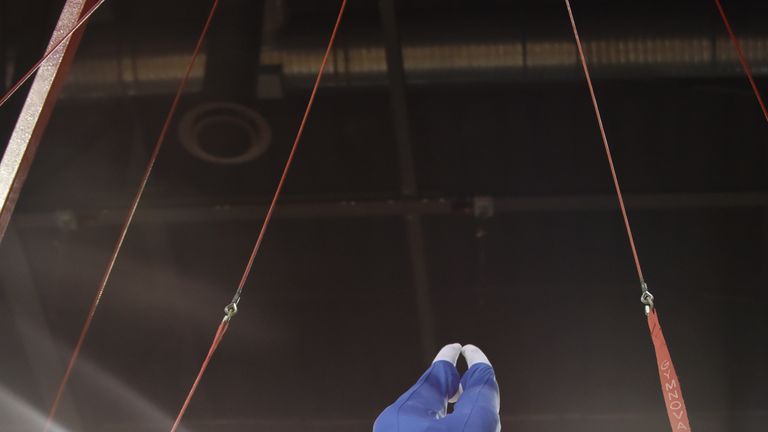 It was a triple back somersault on the tumble track in preparation for the floor and this gave many of us the push we needed to give it a go.
A typical day started with breakfast at 8 and then we'd get ready for training at 9:30. We'd all go to the gym a bit earlier though to roll out our muscles and prepare for the session.
The first session finished at 1 before some lunch. Testing between sessions is something I do a lot and I might squeeze in a game of FIFA with the boys before making our way back to the gym for our second session.
This will last three hours and then we'll get a rest and recover for the next day's training.
When we have time to chill I do like to get the PlayStation out and play with the lads on football games. I like to think I'm good but I'm sure If you ask the lads they will say otherwise!
Something else we get involved with at our training camps is team-building exercises which are all amazing! We have tried different sports which are always fun, seeing how a different sport works and how hard we find them.
We've played games like wheelchair basketball before which is always very interesting!
And so it's on to a new year and focusing on all the big events.
At the moment I am just training my new elements and trying to get them in combinations ready for all the competitions in 2018. Plus I'm also just getting fit for all my routines.