Tayla Harris re-posts image after Australian media pulls it over 'abusive' comments
"Here's a pic of me at work... think about this before your derogatory comments, animals," says Australian rules player Tayla Harris
Last Updated: 19/03/19 10:54am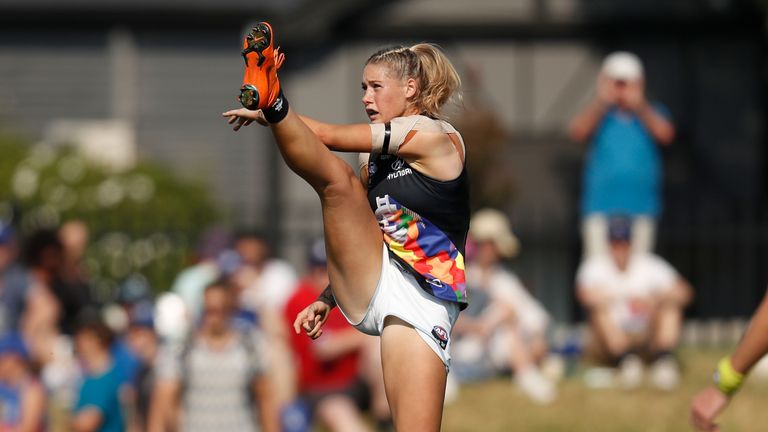 An Australian rules footballer has re-posted an action image of herself "at work" on her social accounts after local media pulled the picture due to abusive comments.
The picture of Carlton forward Tayla Harris kicking the ball was taken down by Australian media outlet 7AFL after "inappropriate and offensive" comments on the posts.
But Harris then uploaded the picture on her Twitter profile, writing: "Here's a pic of me at work... think about this before your derogatory comments, animals".
The 21-year-old also posted the shot to Instagram, with the caption: "My hamstring is OK but derogatory and sexst comments aren't."
7AFL had said the original purpose in publishing the image was "to celebrate the power, athleticism and skills on show" in Carlton's win over the Western Bulldogs in the women's AFL competition.
However, they defended their decision to take the image down due to some of the reactions it attracted.
"As a consequence, we have removed the image and the comments," the media outlet said.
The picture has since been shared widely across social media, with the likes of Anna Meares - Australia's double Olympic cycling champion - retweeting Harris' post.
The official AFL Women's account also shared the photo, calling Harris an "epic athlete and footballer".