Project Balance: How GB Snowsport is using skateboarding to bring snowboarding to inner cities
GB Snowsport chief Vicky Gosling says Project Balance initiative will help more kids into skateboarding by giving them "a pathway that they can clearly see to getting into the mountains"; GB Snowsport has received funding boost and aims to break into the world's top five nations by 2030
By Sam Obaseki
Last Updated: 20/07/21 5:56am
Snow sports have not historically been big in the UK but that is now beginning to change, writes Sam Obaseki.
GB Snowsport wants to break into the world's top five nations by 2030, and with UK Sport funding increasing from £2m in Sochi 2014 to £11.1m for Beijing 2022, they appear to be headed on the right path.
Head of GB Snowsport Vicky Gosling is spearheading this change whilst also trying to make snow sports in the UK more diverse and inclusive. She has done this by launching Project Balance, a British Ski and And Snowboard National Foundation initiative that aims to foster new connections between young people in urban environments and the country's snow sport programme.
"Launching Project Balance is a really important milestone for GB Snowsport," Gosling tells Sky Sports News.
"As we build towards next year's Olympic and Paralympic Winter Games, it is so important that we show young people across the nation that ours is a family of sports that is and can be relevant for them - whether they wish to be an athlete, a participant, a coach or a fan.
"We're determined to ensure our sports are doing more and more to reach out to new and different communities, and Project Balance is a vital step on that journey."
Diversity across snow sports is dire, but it is a global problem not just in the UK. One of the biggest issues is access, with many families whose children are offered the opportunity to partake in snow sport trips from an early age unable to afford it.
"That is very much something we need to take responsibility for in terms of seeking ways to make it more accessible, working really closely with the home nations, working with the snow domes and facilities we have in the UK," Gosling explains.
"Project Balance for me is about giving kids the opportunity to get involved in skateboarding in the first place but also giving them a pathway that they can clearly see to getting into the mountains," she says.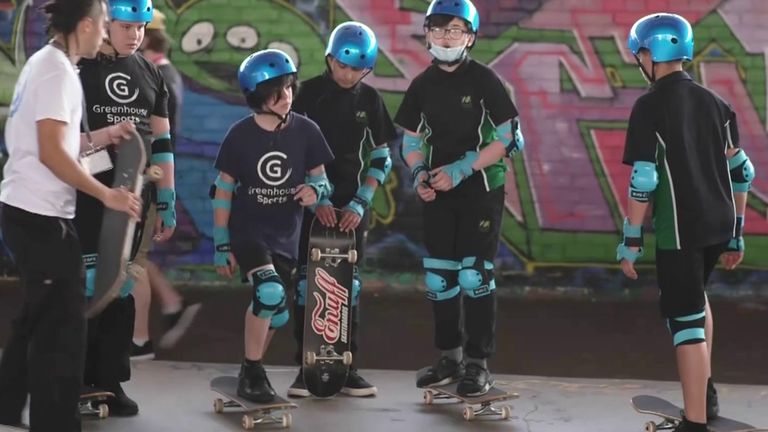 The initial Project Balance pilot runs from May to July 2021, with Olympic and Paralympic team athletes in attendance at various points throughout the programme.
Trailblazing Team GB freestyle snowboarder Katie Ormerod attended the Project Balance event with youngsters and was keen to stress the importance of diversity and inclusion within snow sports.
At the age of 15, Katie became the youngest girl to land a double backflip on a snowboard and at the age of 16 produced the world's first backside double cork 1080 by a woman in a competitive event.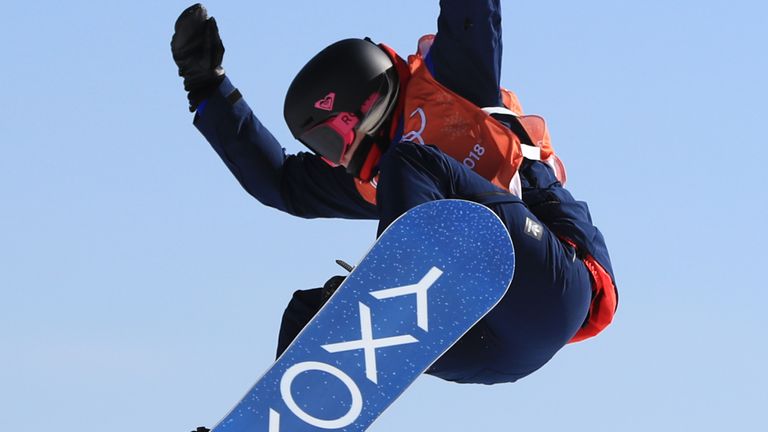 Ormerod - like many other snow sport athletes - perfected her skills on a skateboard.
"The balance is very similar and it also promotes good habits that you take onto the mountains," she says.
"This project is really good because we're taking kids from the inner city where there might not be a dry slope and definitely not any mountains, but we're teaching them the fundamental tricks you need on a snowboard.
"They are so transferable, so it is really cool that we're giving them the opportunity to learn these things that they may not have had without this project."