Sky Scholar and speed skater Elise Christie on overcoming Sochi misery to being world champion
By Mark Ashenden
Last Updated: 19/09/17 7:32am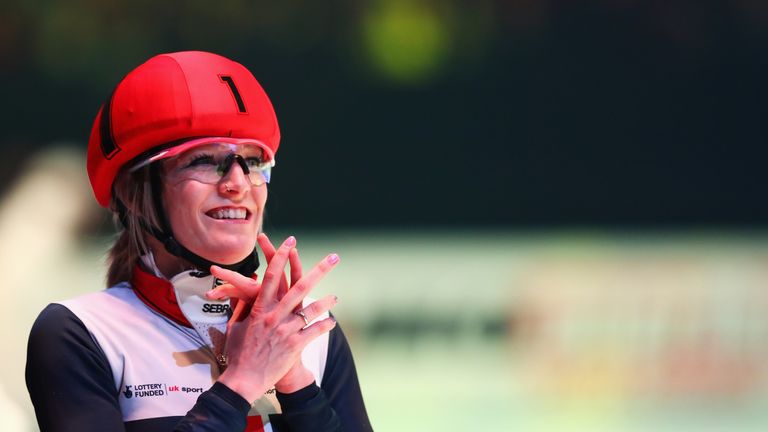 Cycling in Yorkshire with a rugby legend, overcoming her Sochi demons and becoming a triple world champion.
There's been plenty of heartache and bumps and bruises along the way, but speed skater Elise Christie has turned her life around as a Sky Sports Scholar.
The 26-year-old from Livingston opens up as she continues her career after four years of Sky support.
---
I've had so many amazing experiences as a Scholar. It has helped me develop as a person and an athlete and it has really boosted my profile.
To be associated with such a huge brand like Sky has really helped my confidence and helped me to be more successful and happier when I'm skating. Plus I've really enjoyed all the times I've worked with Sky Academy because I really enjoy helping kids, passing on my tips and advice.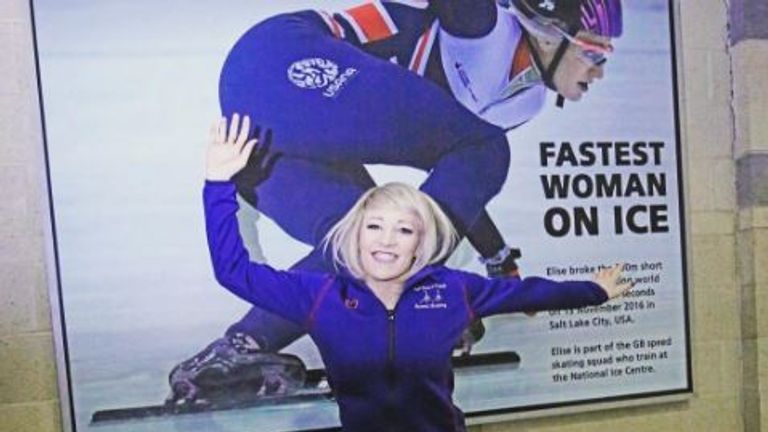 The Scholarship has provided me with so many great moments. Participating in the Riding the Dales TV show alongside my mentor Will Greenwood was an amazing challenge. It involved riding the first stage of the 2014 Tour de France through the Yorkshire Dales. I definitely learnt a lot about myself - and my mentor!
It really helped develop me into a stronger athlete, and I was overwhelmed when I finished! I was so proud of myself.
I've also loved all the media training and working with Sky Academy and I've become a much more confident person. I could have never stood up in front of a whole room before I was a Scholar and presented to them…but now I can!
A trip to Portugal was also an incredible experience thanks to Sky and Pirelli when I got behind the wheel of a Lamborghini. It was so much fun. I felt like I was in a Fast and Furious movie!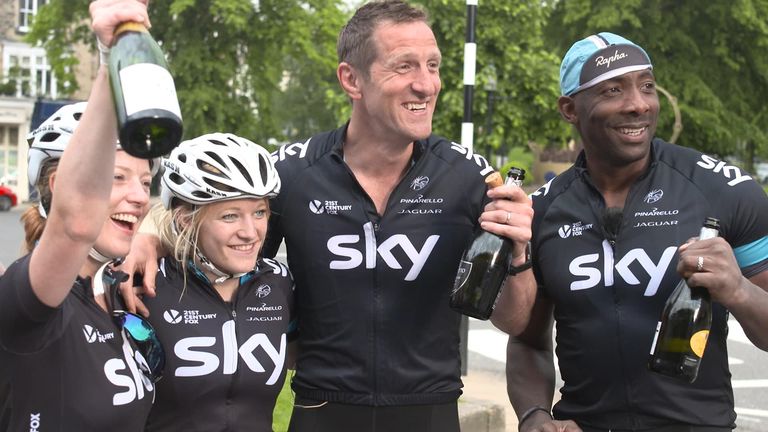 Overall, it's just been an amazing four years and an incredible journey with plenty of highs and lows and I have changed a lot as a Scholar.
The 2014 Winter Olympics had a huge effect on me. In the build-up, I got mumps and got back into the swing of things only to be hit by the death of my grandmother. She was on my mind in Sochi and I crashed out of my first final. It got worse….
I had only just stopped crying and I decided to look at Twitter and Facebook on my phone. I read all this abuse and death threats. I couldn't understand how a sport I had given up so much for could do this to me.
It was so scary and I lost a lot of self-value. It didn't improve on the ice for me - I was penalised in two more events and I chose to leave social media. Three weeks later I won a World Championship silver.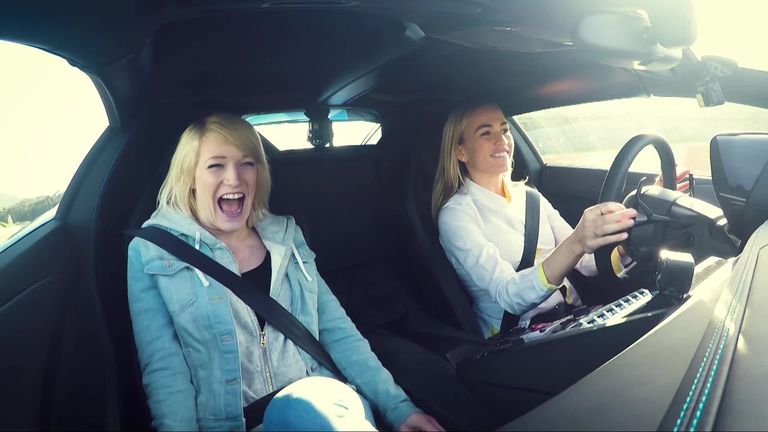 The only things that kept me in my sport and fighting to win were my family, friends, the British public who supported me and Sky who believed in me despite all my failures. They really helped me turn everything around.
I went on to become overall European champion for the first time and then at the 2016 Europeans I made a daunting return to Sochi in the same stadium that had started all my demons two years earlier. I became overall champion with three golds which meant I had beaten Sochi and I could finally move on mentally!
It wasn't long though before I realised I was still scared of making mistakes and that my Sochi experiences were still affecting me. I crashed out at the Seoul World Championships and I froze in the 1,000m final going up against the reigning champion.
I was so disappointed and I knew things had to change.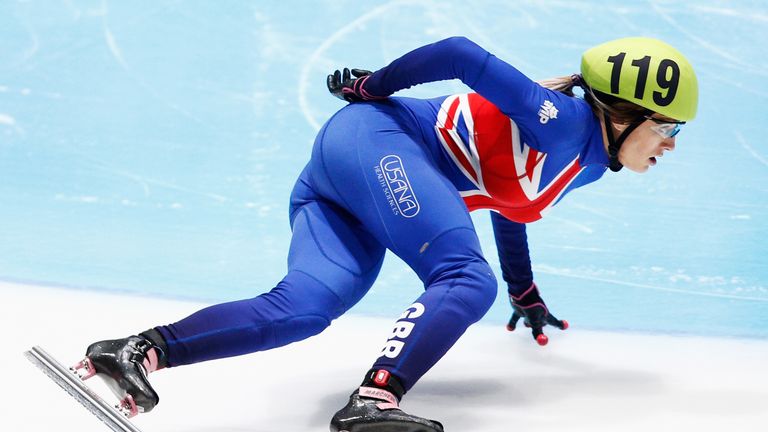 I taught myself to accept losing. I took myself out my comfort zone, I trained with the boys and got help from a sport psychologist on dealing with my fears of the outside world and ways to accept failure.
It all seemed to work. I also set a world record at the start of the World Cup races and I was undefeated with four golds in four events.
I couldn't believe it and it wasn't long before I was overall world champion in Rotterdam in March. If that's not conquering your demons and showing everyone you can skate then I don't know what is!
I'd like to thank everyone who has believed in me through all of these ups and downs. Without the Sky support and messages from everyone, I may never have stepped back onto the ice again, never mind becoming a champion.
My top dream now is to be Olympic champion. I will need to work on my start and getting off the line faster, and also my tack position. After that, I will no doubt find something else to focus on!